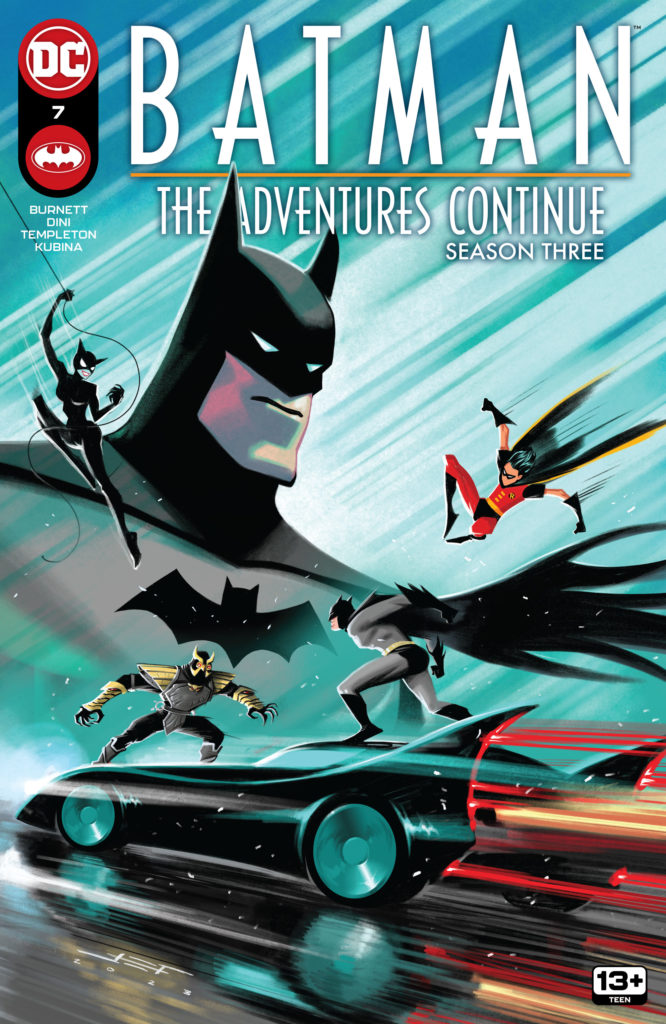 Batman The Adventures Continue Season Three #7
DC Comics
Written by Alan Burnett and Paul Dini
Art by Ty Templeton, Norm Rapmund and Jacob Edgar
Colors by Monica Kubina
Letters by Josh Reed
The Rundown: While Batman investigates the offer made to him, an old enemy returns.
Catwoman has made her way to the home of Harley and Ivy and as the couple discover the deadly truth about the Talon's on her trail, Batman and Robin arrive to lend a hand. After driving off the attack, Batman ask Ivy for help in investigating the wheat given to him by Ras Al Ghul.
After getting Catwoman somewhere safe and learning what happened to her, Batman returns home where Ras is waiting to encourage him to take his offer of saving the world. When Selina calls for help, Batman and Robin arrive to track the Talons and discover that they aren't the only things being resurrected.
The Story: A fun, thrilling and thoroughly entertaining adventure from Burnett and Dini. The action is top tier and the tone of the issue continues the fantastic elements of the animated series while including new elements like the Court of Owls. I love both the mystery with Ras Al Ghul and the return of the Court of Owls and cannot wait to see how both of those challenges converge with Batman and his mission.
The Art: All of the artists deliver some beautifully detailed art that perfectly captures the style of the animated series while elevating both its style and action.