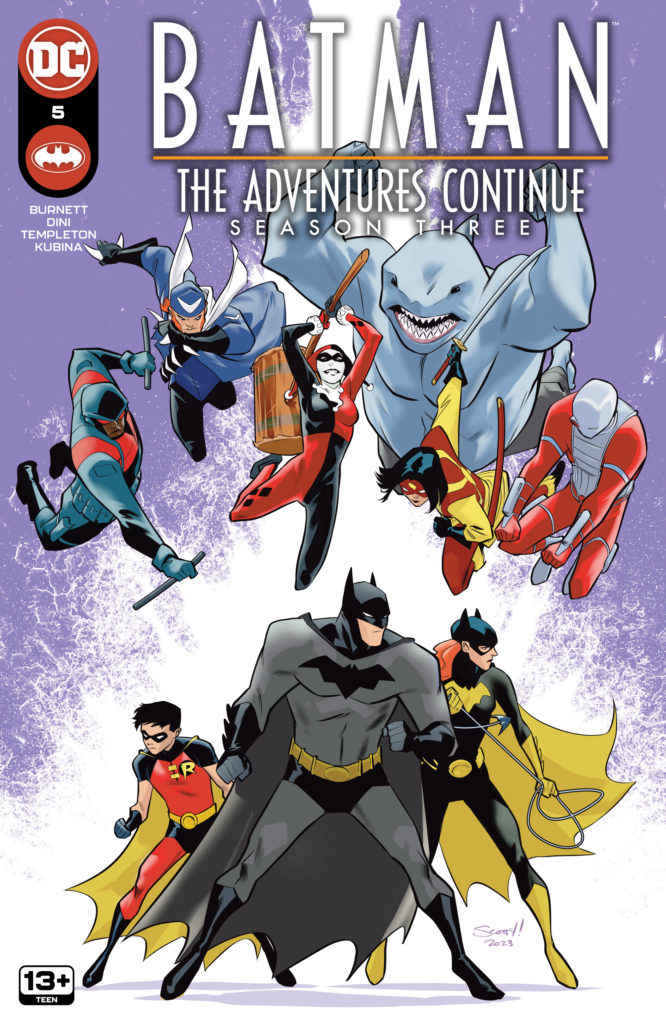 Batman The Adventures Continue Season Three #5
DC Comics
Written by Alan Burnett and Paul Dini
Art by Ty Templeton
Colors by Monica Kubina
Letters by Josh Reed
The Rundown: The hunt for Straightman will lead to Joker getting his own army.
Harley Quinn leads the Suicide Squad on a mission to one of her old hideouts with the Joker and discovers not only that it's still booby trapped, but that Joker is still in residence. At the same time, Batman and Robin catch up with Straightman and manage to get him into custody. As Hugo Strange and the rest of the military time try to help him, Joker uses Strange's tech to brainwash the Suicide Squad themselves and send them after the base.
With Batman being forced to team up with Amanda Waller to save both her team and stop Joker, Robin and Batgirl find themselves facing off against Joker and his new Suicide Squad recruits.
The Story: Burnett and Dini bring this arc to an explosive and action packed conclusion that continues the things that make me enjoy this series so much. Burnett and Dini are not just continuing the adventures from the animated series, but they are also building and expanding the world of the characters in ways that make the experience of reading these adventures richer and more engaging. I look forward to seeing how these story grow and evolve.
The Art: Templeton does a fantastic job of rendering the characters in the animation style I'm used to while also elevating it and the world of the characters enough to create some new visuals to enjoy.