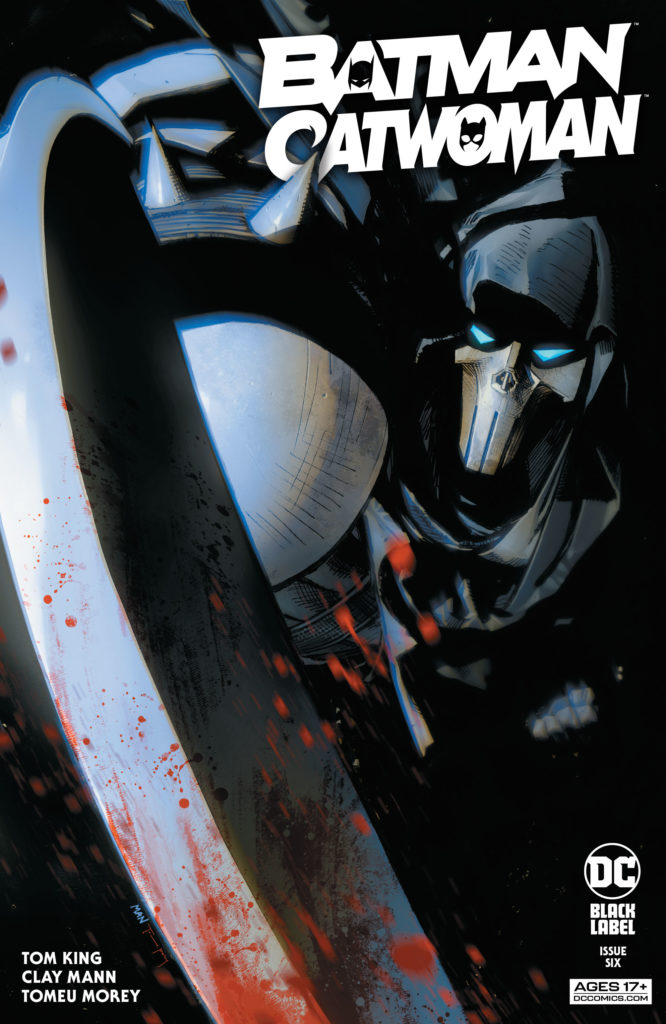 Batman Catwoman #6
DC Comics
Written by Tom King
Art by Clay Mann
Colors by Tomeu Morey
Letters by Clayton Cowles
The Rundown: Batman confronts Phantasm and Selina confronts the truth.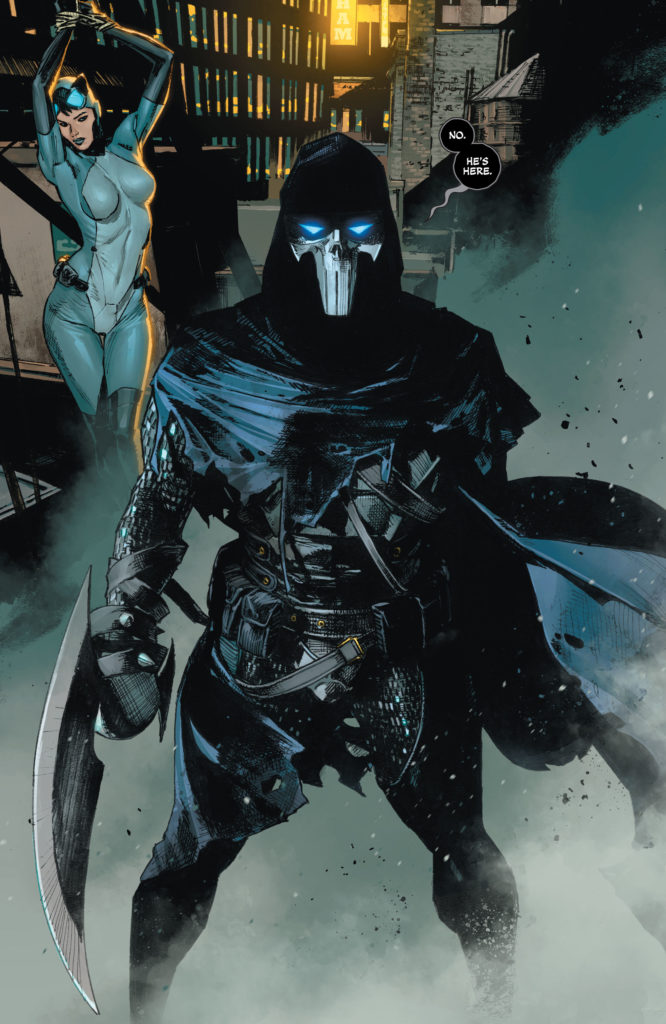 Helena wants answers about what happened to Joker and Selina decides that it is the perfect opportunity to dress up and go fight crime with her daughter. After meeting with Commisioner Grayson, the two go off into the night to take on Helena's rogue's gallery. In the aftermath of their night, Selina gives her daughter the opportunity to ask her again what happened to the Joker and gives her an honest answer.
In the past, Andrea has Catwoman tied up while she waits for Batman to appear. When he finally arrives, they fight and Bruce's former love attacks his code when it comes to the man who killed both her father and son. As Batman both defends his code and himself, an unexpected attack leads to an unlikely team up.
The Story: King continues to make this story intriguing, engaging and powerful. Having Selina reckon the different parts of her life makes for great drama and the story is beautifully paced to keep all of those elements exciting and interesting to the reader. Having Batman take a backseat in this story works perfectly to give the character a presence that affects the lives of the characters within it and I love the moment between Selina and Dick.
The Art: Clay Mann delivers some spectacular visuals throughout this issue. The style is beautiful and both the action and character moments are visually compelling.