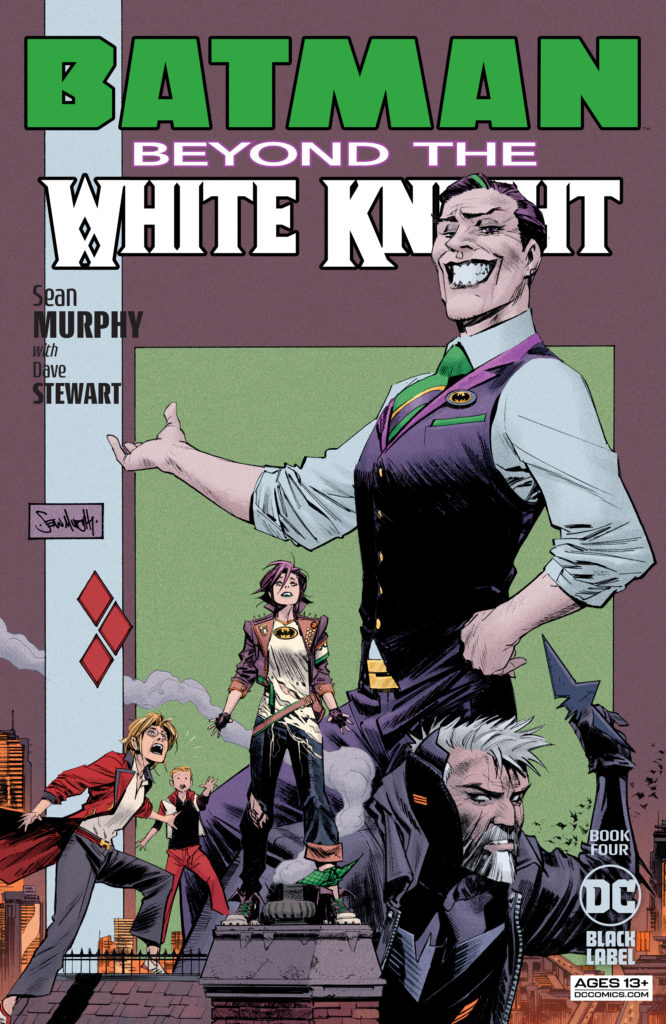 Batman Beyond The White Knight #4
DC Comics
Written by Sean Murphy
Art by Sean Murphy
Colors by Dave Stewart
Letters by Andworld Design
The Rundown: Bruce goes back to the cave to find something to help his fight while Terry deals with his past.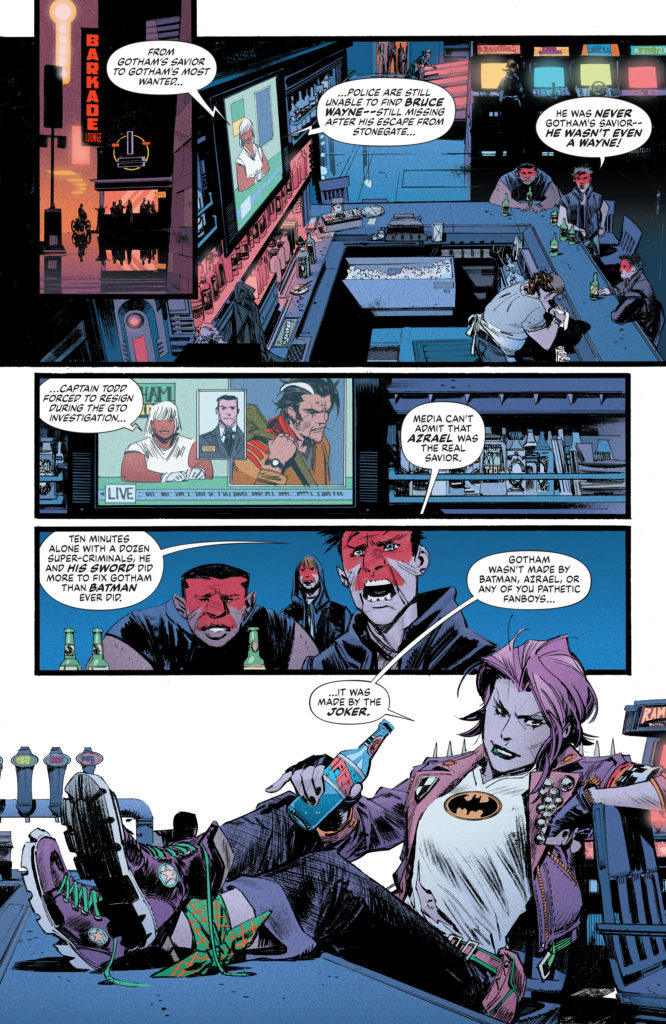 Jackie Quinn decides to drown her troubles while mouthing off to a couple of Azrael gang members and finds herself being taken to Derek Powers who enlists her help. At the same time, Bruce recovers to discover Duke and Barbara watching over him and decides to head back to the cave to get something that will help him in his fight against Powers.
Duke goes after information on Warren McGinnis' murder and finds himself face to face with Dick Grayson. Meanwhile, Terry returns to powers to discover what his plan for the suit is and tells his mother about the last time he talked to his father.
The Story: Murphy delivers an entertaining story with some great character development and twists that kept me engaged. I like how each of the diverging plots are given time to evolve and connect to each other in interesting ways. The Batman/Jack dynamic continues to be intriguing in how it is playing out in the story and I really enjoyed Terry's journey in this issue.
The Art: Murphy offers some crisp, clean and highly detailed art throughout the issue. I love the visual call backs to the Animated series as well as the style of the action.