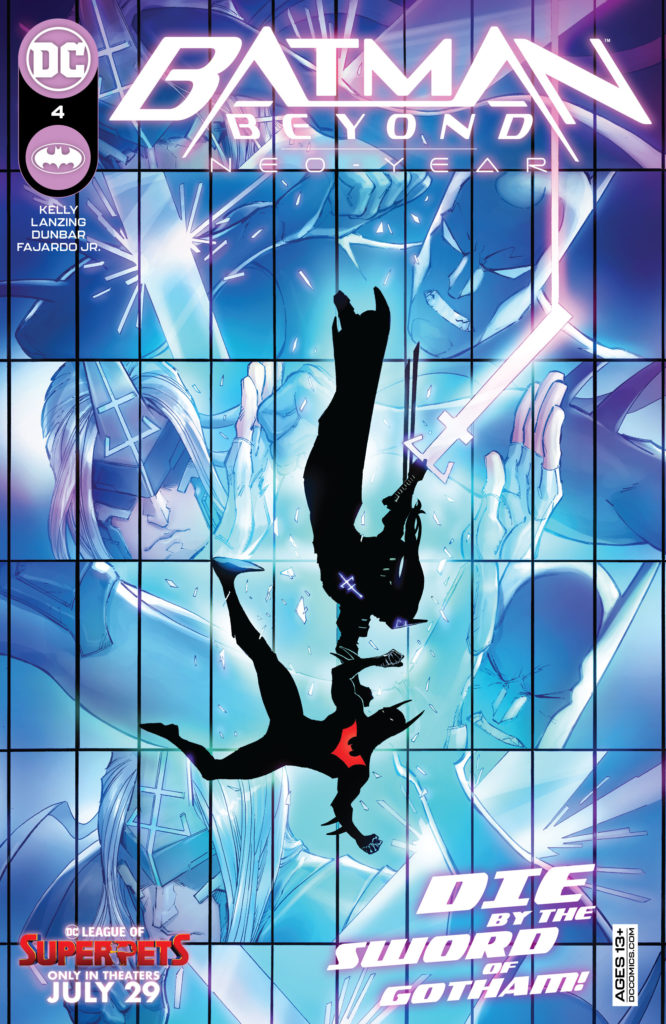 Batman Beyond: Neo-Year #4
DC Comics
Written by Collin Kelly and Jackson Lanzing
Art by Max Dunbar
Colors by Romulo Fajardo, Jr.
Letters by Aditya Bidikar

The Rundown: Batman discovers the identity of his newest enemy and fights to save a friend from a shocking fate.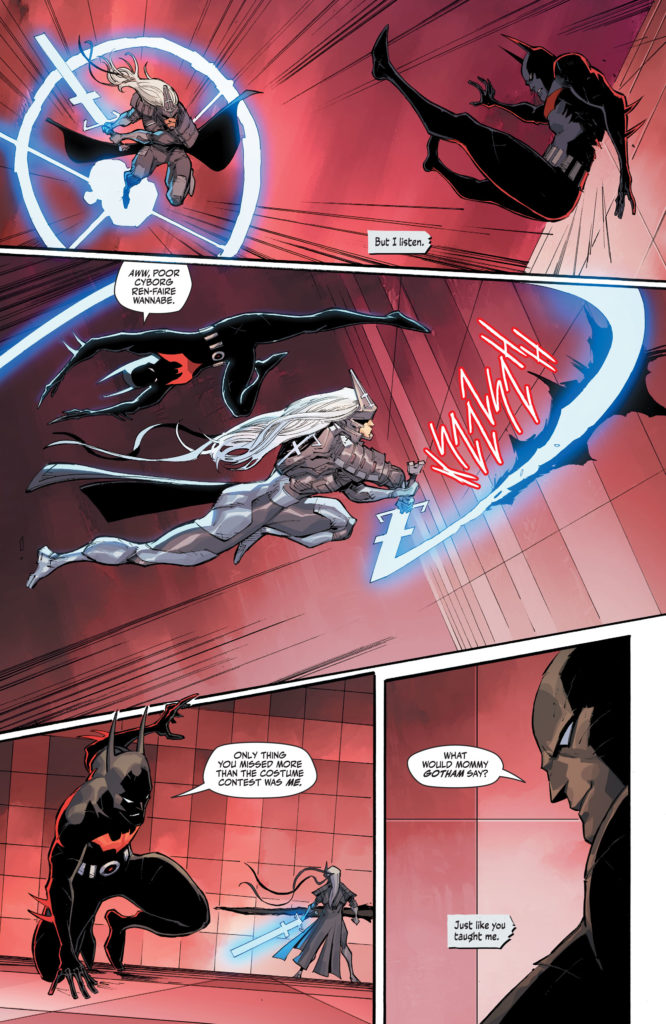 Batman uses the skills he learned from Bruce Wayne to battle the Sword of Gotham in deadly combat. Afterwards, he discovers a surprising connection between his rival and Lumos. Later, Batman meets with Officer Beam Boonma. But before the two can formulate a plan to help Gotham, something unusual occurs. Finally, Batman must find a way to save Boonma from their foes.

The Story: In this issue I was particularly struck by the sentimentality of Batman's inner dialogue. Terry McGinnis is a very different type of Batman and the writer's do an excellent job of depicting the emotions and continual self-evaluation of Bruce Wayne's final successor.

The Art: This issue is filled with intense and well-crafted action scenes. This high-octane thriller is both visually stimulating and emotionally connective.