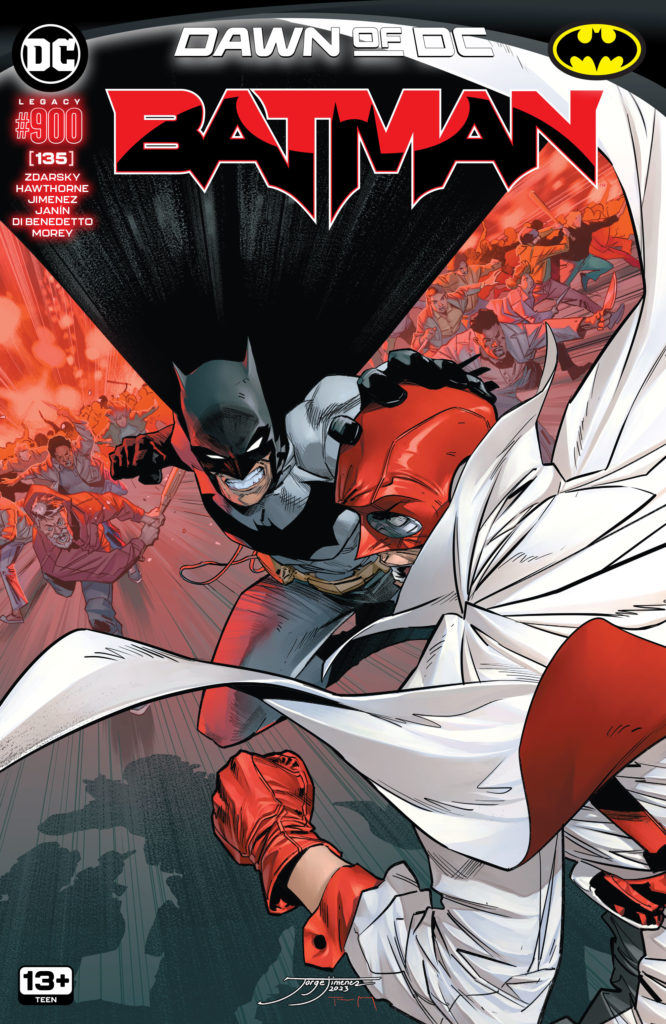 Batman #135
DC Comics
Written by Chip Zdarsky
Art by Mike Hawthorne, Jorge Jimenez and Mikel Janin
Inks by Adriano Di Benedetto, Jorge Jimenez and Mikel Janin
Colors by Tomeu Morey and Romulo Fajardo Jr
Letters by Clayton Cowles
The Rundown: Batman's final showdown with Red Mask will culminate in a chase through the multiverse.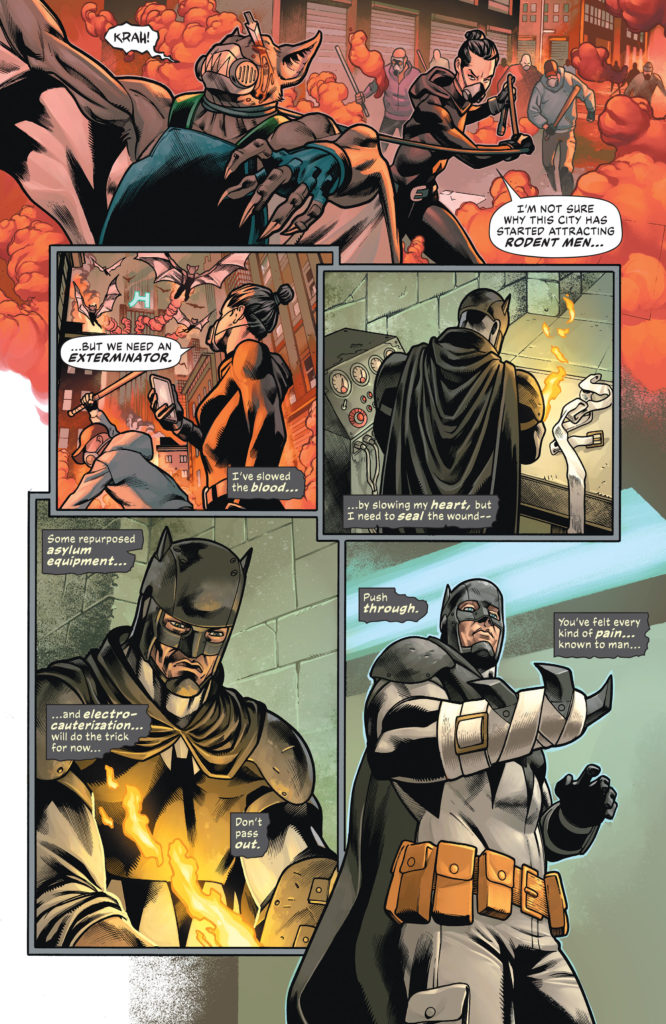 After losing a hand in his battle with Ghost-Maker, Batman must pull it together in order to stop Halliday from killing the city in his quest to become the Joker. At the same time, his allies fight Halliday's forces in order to protect the citizens fleeing his gas attack and Alfred makes a decision to get off the fence,
After Halliday discovers he can never be Joker, he decides to make a trip through the multiverse fulfilling his new purpose; making new Jokers. Batman will have to make a trip through multiple iterations of Gotham and team up with version of himself to stop the Jokers both dead and reborn.
The Story: Zdarsky instills this issue with a lot of flash, cameos and multiversal madness, but very little substance. While I enjoyed the trip through the multiverse and the nods to the history of the character on the big and small screen, the story itself was underwhelming. For what is the 900th appearance of the character in his own title, I expected more and kept thinking I was going to get that, but the story seemed to limp and drag along to its conclusion.
The Art: All of the artists deliver great work. There are some visual moments that are better than others, but the subjective nature of art makes it hard to say which artist delivered better imagery.