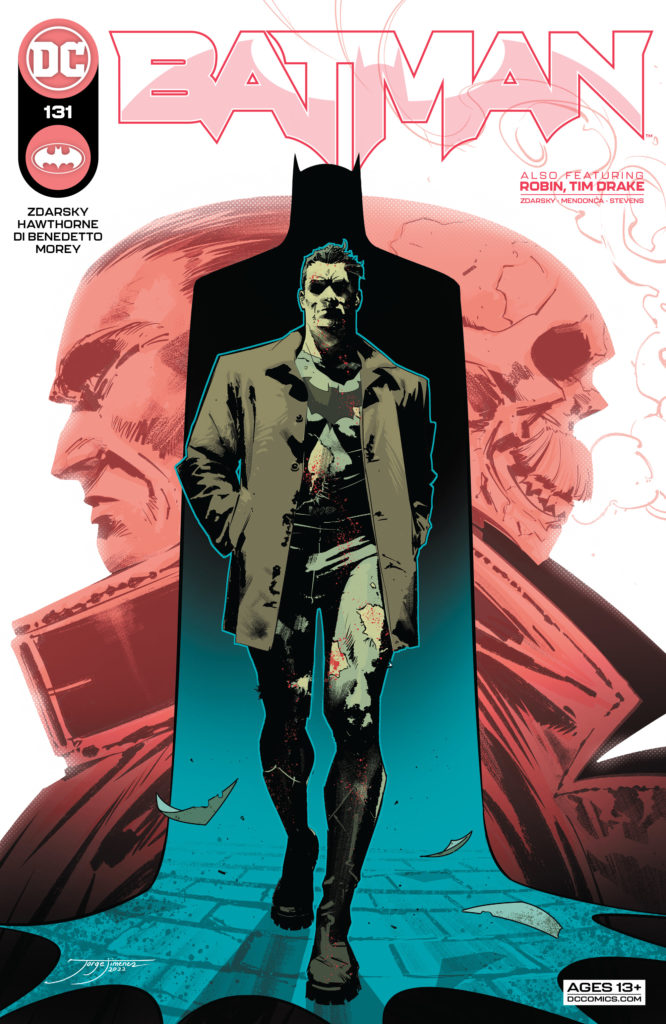 Batman #131
DC Comics
Written by Chip Zdarsky
Art by Mike Hawthorne and Miguel Mendonca
Inks by Adriano Di Benedetto
Colors by Tomeu Morey and Roman Stevens
Letters by Clayton Cowles
The Rundown: Bruce awakens in a world without Batman.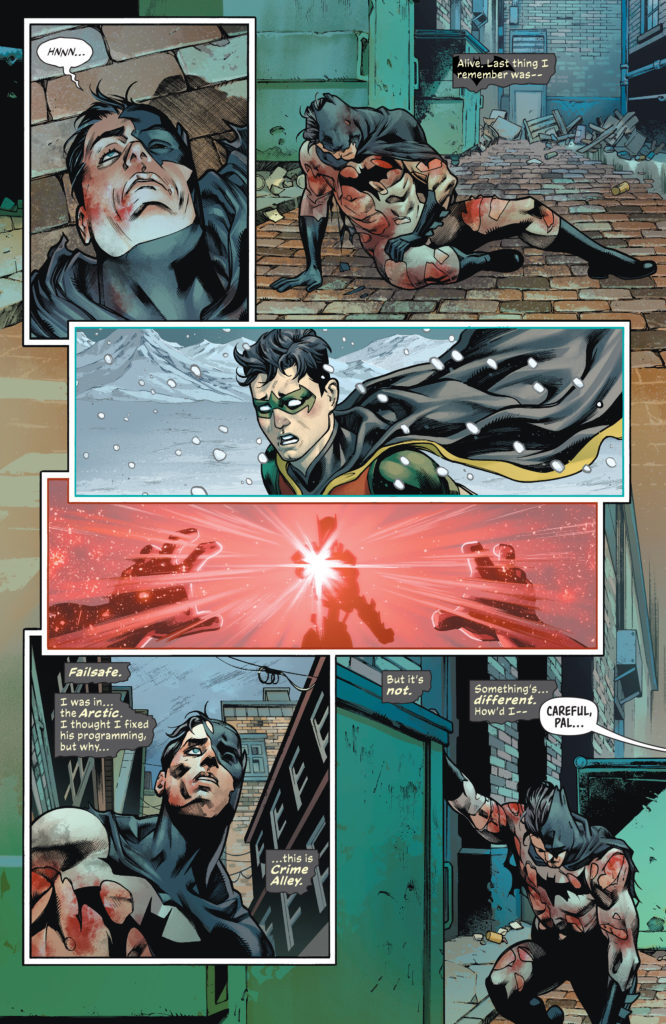 In the wake of Failsafe's last attack, Bruce wakes up in Crime Alley without his equipment or suit. He realizes quickly that something is different. He realizes that he is on another Earth in the multiverse. A world where Gotham is ruled by fear from people like Harvey Dent who use intimidation and terror in the name of justice. After taking on Dent and the GCPD, Bruce realizes that his time on this Earth is going to be harder than he thought while others discover the Bruce Wayne is alive and want him for their own purposes.
In another story, Tim deals with the loss of Bruce as criminals in the city are getting bolder in the absence of the Dark Knight. Tim will team up with Nightwing to protect the city, but his own guilt could hamper their mission. At the same time, a villain with a possible connection to events might hold the key to where Bruce might be.
The Story: A dark, engaging set of stories from Zdarsky. The main story has some great action and thrills while creating an engaging mystery for the character. The other story has some great psychological drama with Tim that is equally engaging as Tim struggles with his inability to stop Failsafe or rescue Bruce.
The Art: Both artists deliver beautiful visuals throughout the issue. Hawthorne crafts a beautifully dark and bleak Gotham. Mendonca creates some great visual thrills with the action in the story.