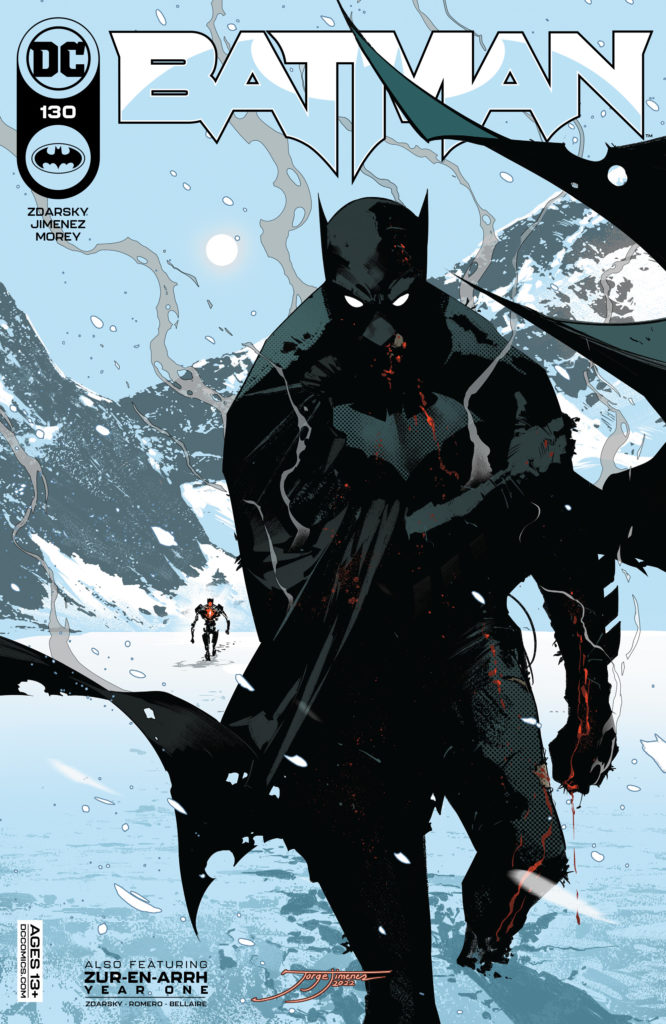 Batman #130
DC Comics
Written by Chip Zdarsky
Art by Jorge Jimenez
Colors by Tomeu Morey
Letters by Clayton Cowles
The Rundown: Batman survives a harrowing trip back to Earth, but can he survive his own creation.
After his latest confrontation with Failsafe, Batman finds himself hurtling through space with no means of returning to the planet. After making the calculations of how he can return to Earth relatively unscathed, Bruce gets to work finding additional oxygen and moving himself into position. A series of bursts later, Batman finds himself crashing safely outside the Fortress of Solitude where Tim has been taking care of a recovering Superman.
After sending Superman out to cause a distraction, Bruce reveals that he has found a way to stop Failsafe, but it will take a new tactic and a team up with Tim to give him the advantage. After delivering new programming to Failsafe, the duo finds themselves facing him again with devastating results.
The Story: Filled with great tension and action, Zdarsky brings this part of the arc to an entertaining and interesting conclusion. I really enjoyed the progression of the story and how intense so many of the moments are within it. I loved seeing the dynamic between Bruce and Tim and how he differentiates Tim from the others who wore the mantle of Robin.
The Art: Jimenez perfectly captures the tone, mood and action of the story with art filled with beautiful detail as well as great emotion and thrills.