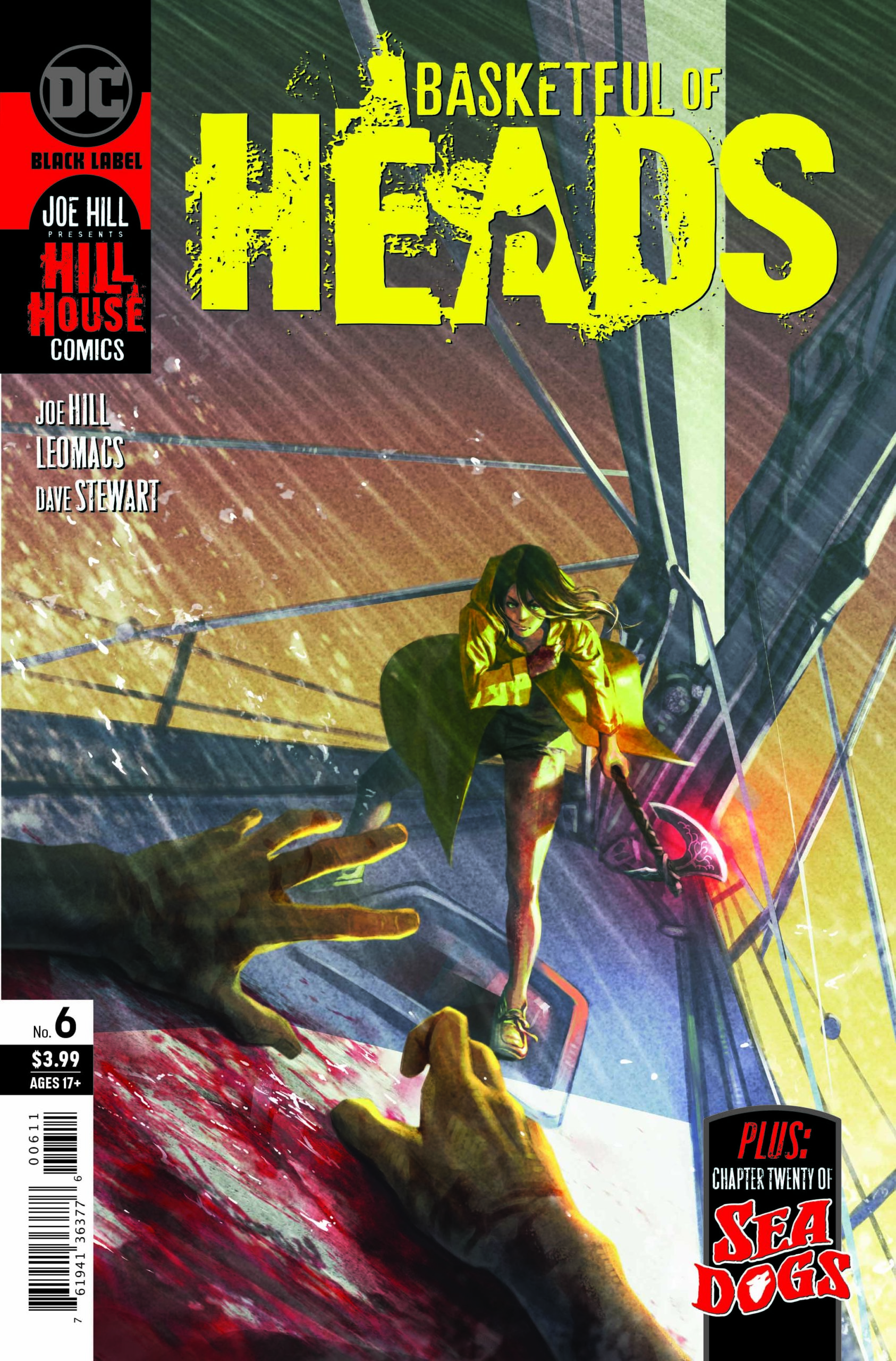 Basketful of Heads #6
DC Comics/Hill House Comics
Written by Joe Hill
Art by Leomacs
Colors by Dave Stewart
Letters by Deron Bennett
The Rundown: June will have to get creative if she's going to find her man and escape the island.
With no shortage of guile and cunning, June manages to escape from Hank and gets the upper hand, but not without sacrifice. One digit down, June drags her new collection of heads back into the police station to get the answers she needs from her assembled crop of bad guys.
After learning everything she thinks she needs to from them about not only the operation they're willing to kill to protect and Liam's role in gathering the evidence against them, she has Hank radio his father at the boat he's keeping Liam at. When she gets there, she finds her man, but the Chief is there as well and decides to send June to a watery grave for her efforts.
The Story: Joe Hill continues to thrill with each issue of this comic. The story is exciting and filled with terror and tension as June continues to put the pieces together that will hopefully save Liam and herself. The characters are consistently interesting and the plot is engaging. June is really starting to evolve as a character and her journey keeps me interested in the events and how they unfold. I continue to be engaged in this story and can't wait to see what happens next.
The Art: Leomacs delivers some beautiful, atmospheric and impressive art throughout the issue. Everything from the framing of scenes to the layout of panel progression add to the tension and terror of the issue.