Antarctica #2
Image Comics
Written by Simon Birks
Art by Willi Robers
Colors by Willi Roberts
Letters by Lyndon White
The Rundown: Hannah and her colleagues discover something shocking after she encounters herself.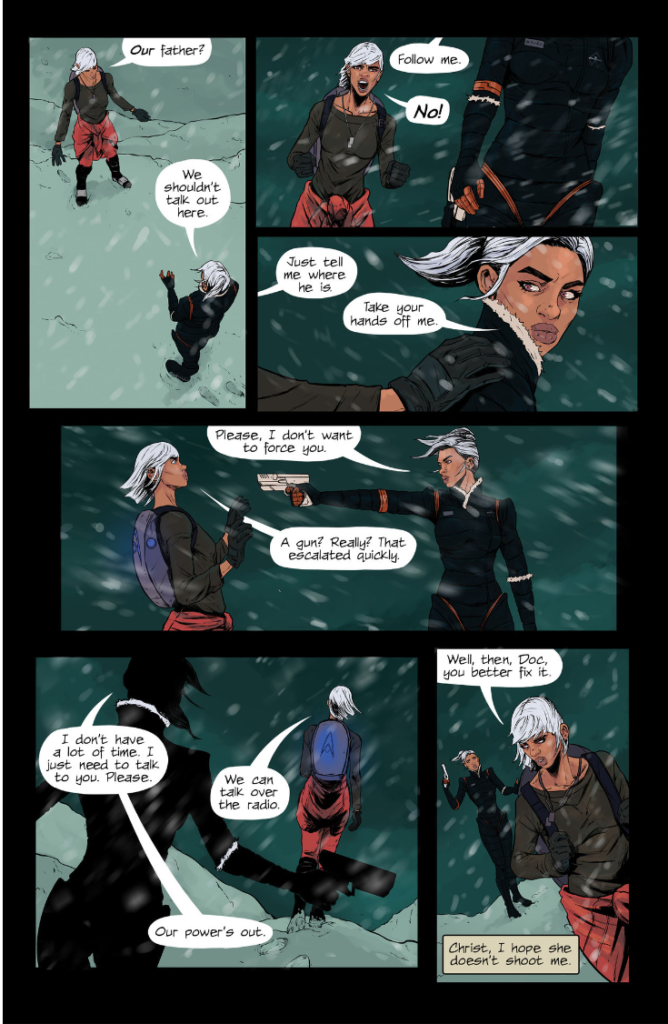 Hannah finds herself in a tense standoff in the middle of the snow with a version of herself from another world. After finding a way to escape, she returns to the station and tries to get Matteo to help her find a weapon. Amid their search, they discover something is wrong with one of the researchers while her double sends in someone to stop them.
After a tense battle in the station, Hannah and the others attempt to escape the forces of her double only to discover that there is something else about where they are that has yet to be revealed.
The Story: A compelling, entertaining and thrilling ride that is filled with great twists, action and characters. The premise continues to be interesting and I really enjoyed the execution of the drama and the action. There is a lot going on in this issue and Birks does a great job of keeping the reader engaged with both the story and suspense.
The Art: Roberts delivers some impressive art throughout the issue. The visuals are filled with great details and the art does a fantastic job of bringing the reader into the desolate and dangerous environment.