Marvel Studios is making a huge announcement today that officially starts the clock on one of the most anticipated sequels coming from the studio that brought you this year's blockbuster Guardians of the Galaxy Vol 2 and the upcoming Thor: Ragnarok coming this fall.
Production has officially begun on Ant-Man and the Wasp according to a release from the studio. Produced by Kevin Feige along with Louis D'Esposito, Victoria Alonso, Stephen Broussard, Charles Newirth and Stan Lee, Ant-Man and the Wasp will feature the return of members of the original cast including Paul Rudd (The Fundamentals of Caring), Evangeline Lilly (The Hobbit: The Battle of the Five Armies), Michael Pena (The Martian), Academy Award winner Michael Douglas (Wall Street), Bobby Cannavale (Vinyl), Judy Greer (War for the Planet of the Apes), Abby Ryder Fortson (Transparent), Tip "T.I." Harris (Sleepless) and David Dastmalchain (The Belko Experiment).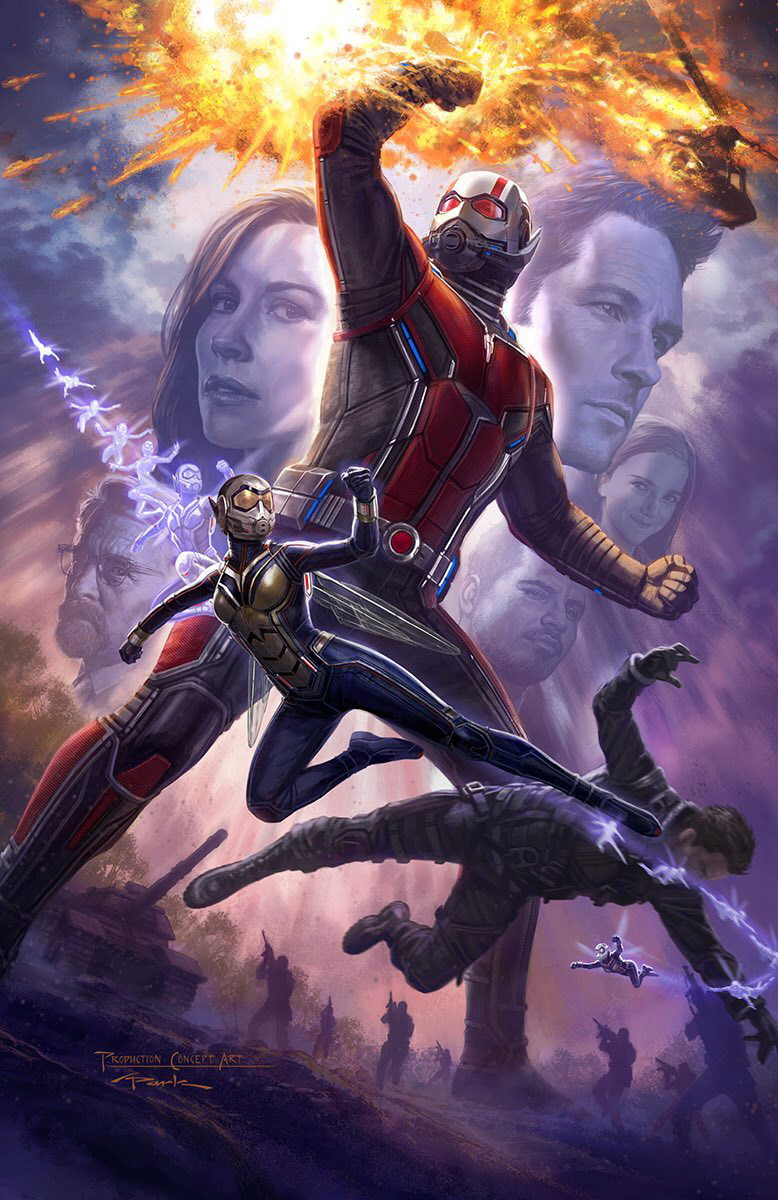 Joining the original cast is an impressive list of co-stars including Academy Award nominees Michelle Pfeiffer (Murder on the Orient Express) and Laurence Fishburne (Blackish) as well as Hannah John-Kamen (Black Mirror), Walton Goggins (Vice Principals) and Randall Park (Fresh Off the Boat).
Director Peyton Reed (The Break-Up) returns to helm this action adventure with a screenplay by Chris McKenna & Erik Sommers, Andrew Barrer & Gabriel Ferrari, and Paul Rudd. Marvel Studios has also released a short synopsis about what we can expect from the sequel.
From the Marvel Cinematic Universe comes a new chapter featuring heroes with the astonishing ability to shrink: "Ant-Man and The Wasp."  In the aftermath of "Captain America:  Civil War," Scott Lang (Rudd) grapples with the consequences of his choices as both a Super Hero and a father.  As he struggles to rebalance his home life with his responsibilities as Ant-Man, he's confronted by Hope van Dyne (Lilly) and Dr. Hank Pym (Douglas) with an urgent new mission. Scott must once again put on the suit and learn to fight alongside The Wasp as the team works together to uncover secrets from their past.
Ant-Man and the Wasp will fly into theaters July 6, 2018.
Follow me on Twitter @superpoweredfan.