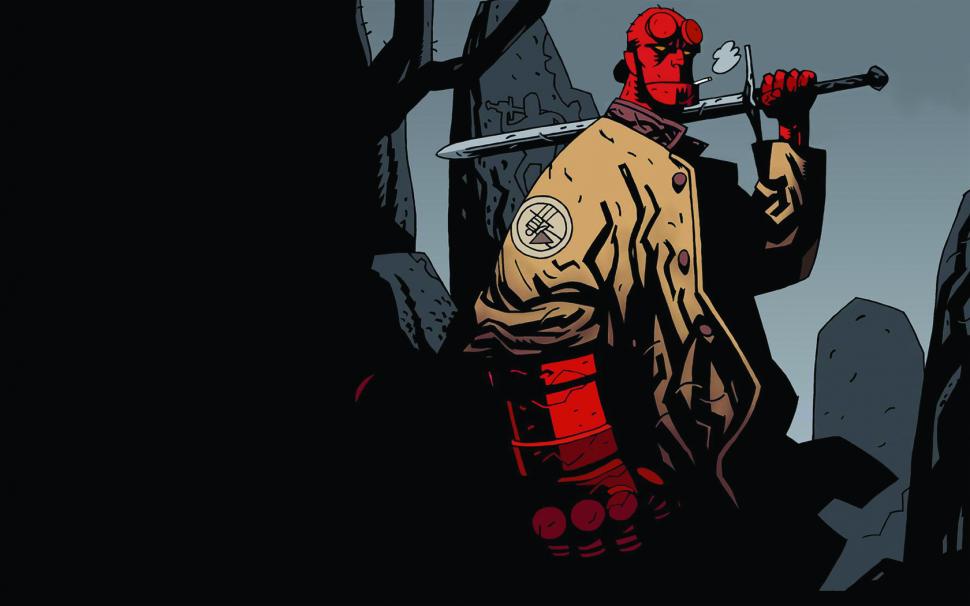 When it was announced that there would be a reboot of the Hellboy franchise, fans wondered which characters from the comic book series would be included along with Hellboy himself.
It's been announced that American Gods actor Ian McShane will be joining the cast of Hellboy: Rise of the Blood Queen as Professor Trevor Broom. The adoptive father of Hellboy in the comics, Broom has a genius level intellect and is well versed on the occult and paranormal phenomena. Broom adopts Hellboy when he's a small child at the end of World War II and raises him like a son until they both join the newly formed Bureau of Paranormal Research and Defense (BPRD).
McShane will join actor David Harbour (Stranger Things) in the film co-written by Hellboy creator Mike Mignola and directed by Neil Marshall (The Descent/ Game of Thrones). According to reports, the film will focus on the BPRD and Hellboy facing an ancient sorceress who is seeking the destruction of mankind.
Production is set to begin in September in the UK and Bulgaria.
Follow me on Twitter @superpoweredfan.