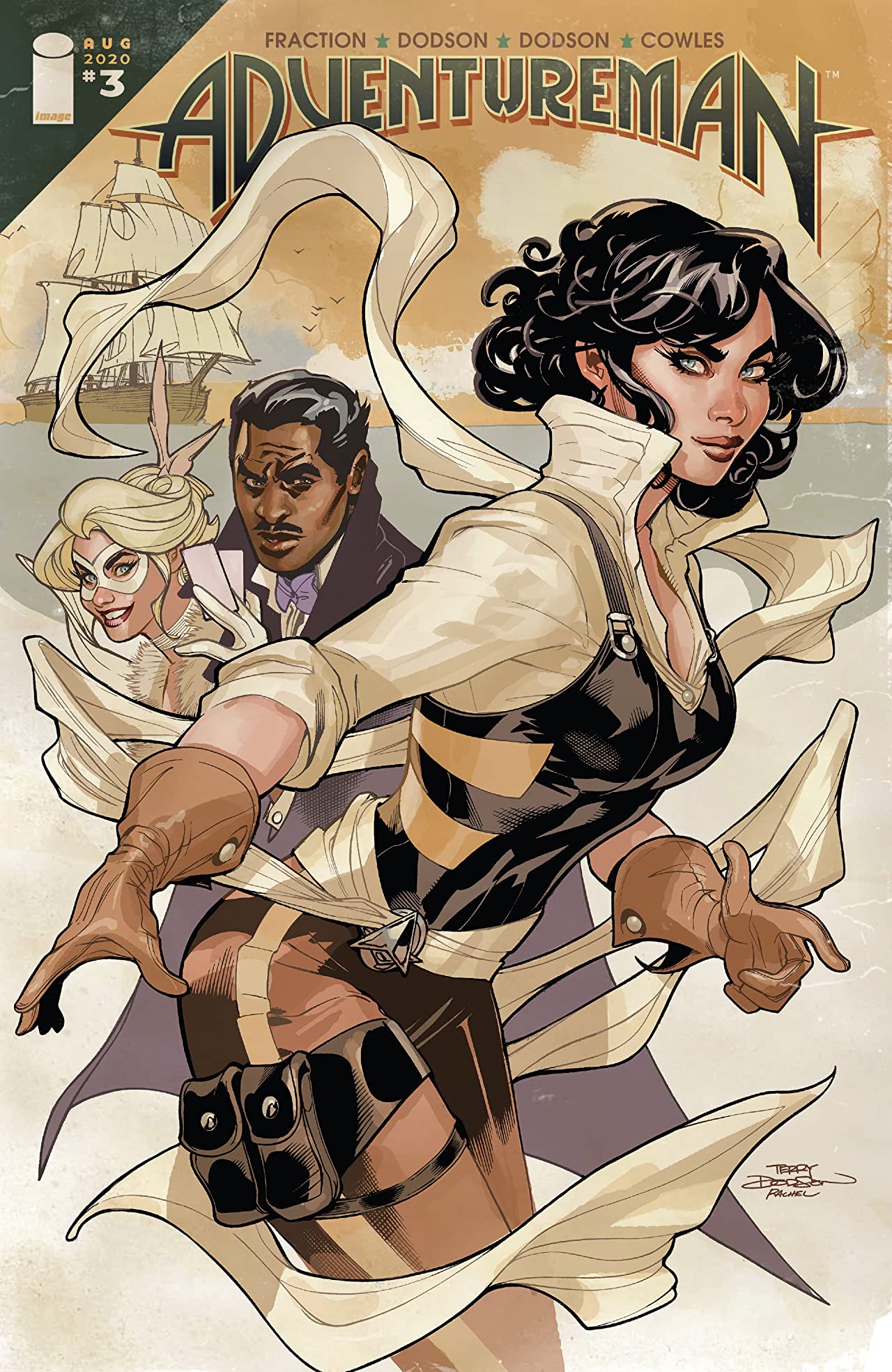 Adventureman #3
Image Comics
Written by Matt Fraction
Art by Terry Dodson
Inks by Rachel Dodson
Letters by Clayton Cowles
The Rundown: Claire will undergo some unique changes as the Baron prepares to escape.
Claire has been taken to the hospital by her concerned family because she continues not only to act strangely, but there are physical changes her body is going through as well. As her sister tries to get answers, an emergency will not remind Claire of a harrowing adventure featuring Adventure Inc, but will also put her in the position of helping someone without even knowing it.
At the same time, the Baron needs to feed on more fear to survive in the Undervoid. Unfortunately, he will unleash a creature he cannot control and his wife and partner will have to make a dark decision.
The Story: As the lines between reality and fantasy begin to blur, the story gets more interesting. Matt Fraction does a great job of elevating Claire as a character and combining her journey with that of the tales of Adventureman is awesome. The dialogue is fantastic between all the characters and I really enjoyed the back and forth between Claire and her sister Rita. There are a lot of things happening in this book and Fraction makes all of them interesting and engaging in their own right. Everything Claire is learning and what is happening to her is fun to see and the scenes in the Undervoid are both tense and intriguing.
The Art: Terry Dodson delivers some beautiful visuals throughout this book. Everything looks stunning from the characters to the background and foreground action. There is something to see in every page and Dodson't brilliantly captures the tone of the story as the art is both moving and sublime. I love the style of the art in this issue. There is an element of shifting perspective throughout and it works for the story.