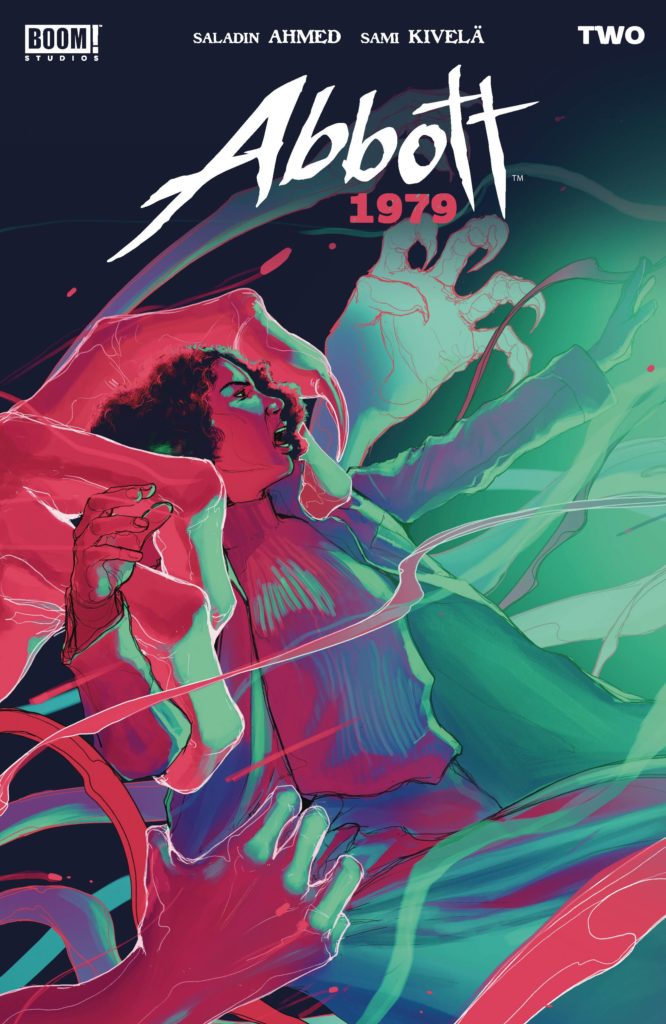 Abbott 1979 #2
Boom! Studios
Written by Saladin Ahmed
Art by Sami Kivela
Colors by Dan Jackson
Letters by Jim Campbell
The Rundown: Elena's dark path will put her in the path of a true darkness taking over the city.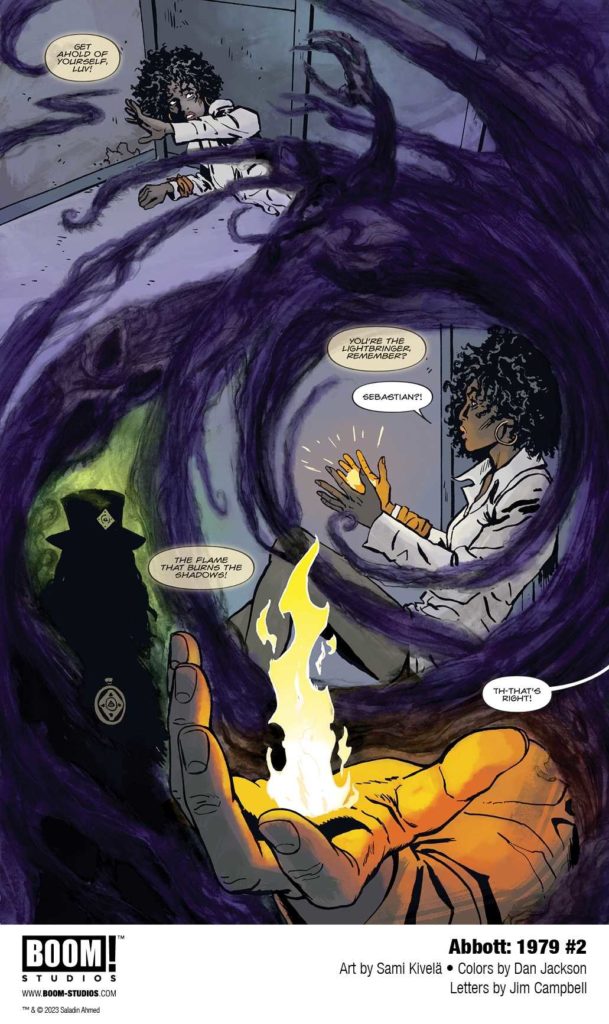 Elena is still having trouble with the powers of the lightbringer and that trouble will follow her into the real world. Trouble that will also put her back into the life of an old friend. When Elena hears about how dark and depressing the city is getting, she decides to drown her sorrows with a friend before heading back to her home.
On the way home, she is attacked by the Umbra and her failing powers will make things dangerous for her. When another friend arrives that has answers for her, she discovers there might be a way to save the city, but it will require a sacrifice.
The Story: Ahmed crafts a thrilling, intense and entertaining story in this issue. The character development and world building keep me engaged with the story and its bigger themes and I like seeing the character working through her trauma and what that will mean for the rest of the series.
The Art: Kivela's art is fantastic. The character designs and rich details immerse the reader in the world of this story and its characters.