A Town Called Terror #5
Image Comics
Written by Steve Niles
Art by Szymon Kudranski
Colors by Szymon Kudranski
Letters by Marshall Dillon
The Rundown: Henry must find a way to leave his father's trap, but someone he loves will find another one waiting for her.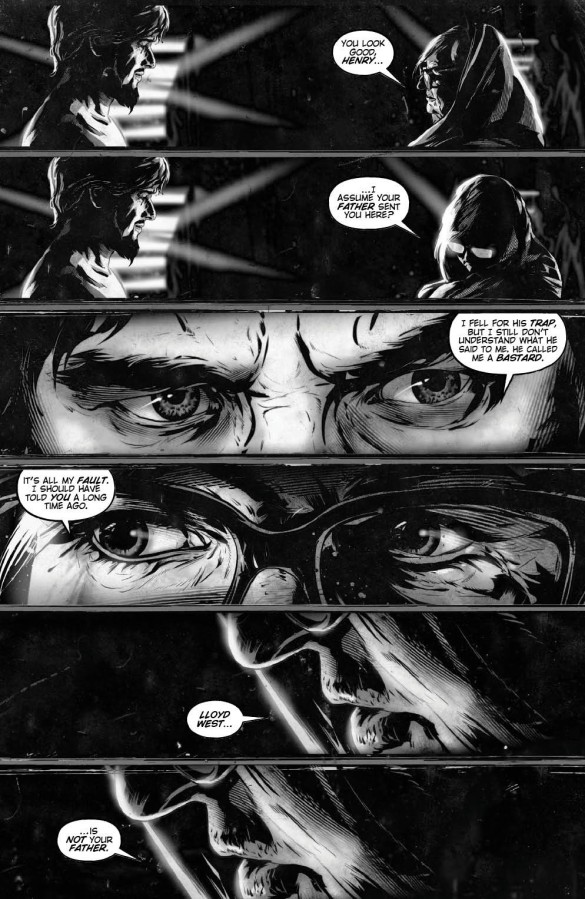 Trapped in a dark dimension by his father, Henry is confronted by his mother who is trapped as well. After learning the truth about his lineage from his mother, the two proceed to battle the dark forces in the world while they look for a way to escape. A plan complicated by Lloyd attempting to destroy their possible means of leaving.
At the same time, Henry's wife Julie continues her search for her missing husband and finds herself in the town of Terror. Unable to leave the way she came, she is pulled over by the local police and discovers quickly just how dark a town filled with monsters can be.
The Story: The action and tension are definitely ramped up in this issue with Niles not only explaining the complicated family dynamics of the West household, but also by showing just how evil Lloyd can be. The story takes some great turns both for Henry and Julie and I really enjoy how the tension draws in the reader.
The Art: Kudranski delivers some beautifully detailed and stylized art in the issue. The visuals beautifully convey the dark, ominous mood of the story.