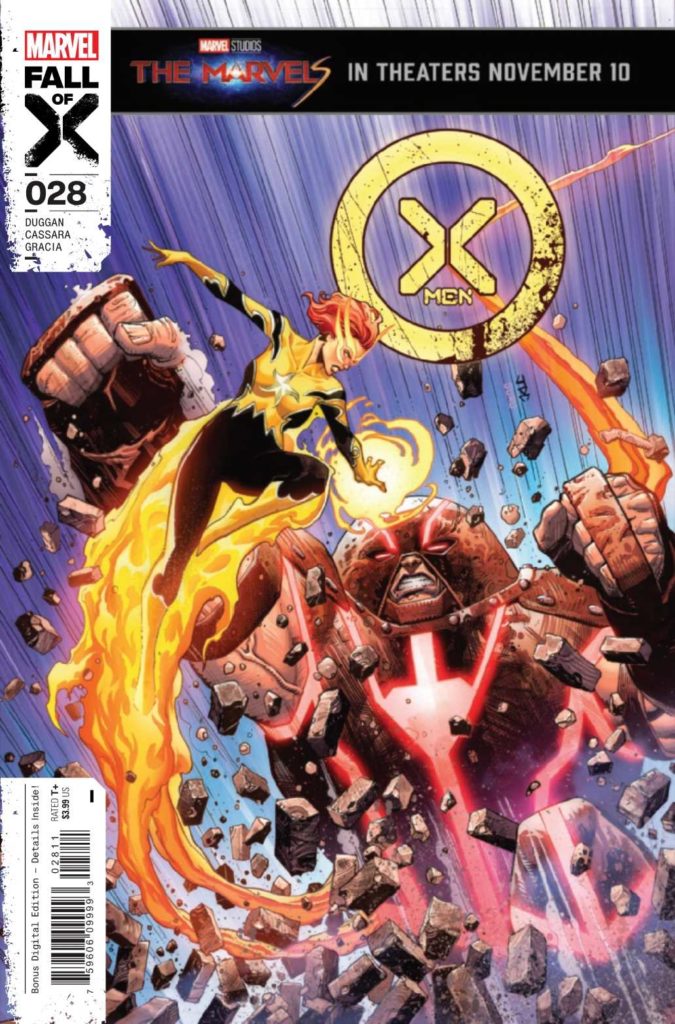 X-Men #28
Marvel Comics
Written by Gerry Duggan
Art by Joshua Cassara
Colors by Marte Gracia
Letters by Clayton Cowles
The Rundown: Firestar fights to keep her cover while the X-Men infiltrate a foreign land.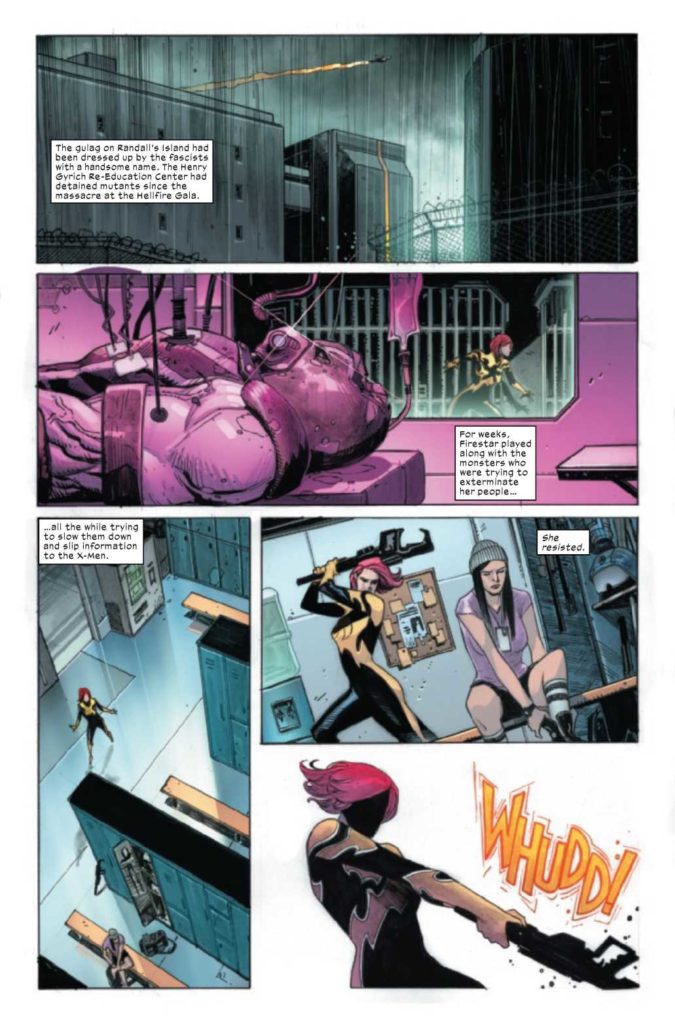 Sunfire continues his dangerous journey back to civilization but finds the trek more dangerous than he imagined until he is rescued by a familiar and powerful face who is preparing for war. At the same time, Firestar continues her mission as a spy or the mutants who all think she's a traitor. A mission that will bring her back into the heart of Orchis to confront one friend and free another.
With information they need about mutants in another country, Kitty and Ms. Marvel are sent on a secret mission to infiltrate the country and find themselves facing not only Wolverine, but the leader of that country, Doom.
The Story: Duggan crafts a fantastic spy story filled with intrigue and some impressive moving parts that kept me engaged with every page and panel. The story has some great suspense throughout and Firestar's journey in the issue is compelling. I loved the lead up to the final reveal at the end of the issue and how it creates a sense of excitement for what comes next.
The Art: Cassara delivers fantastic art throughout the issue. Every page has a wonderful mixture of beautifully detailed characters and environments and thrilling visual action and drama.