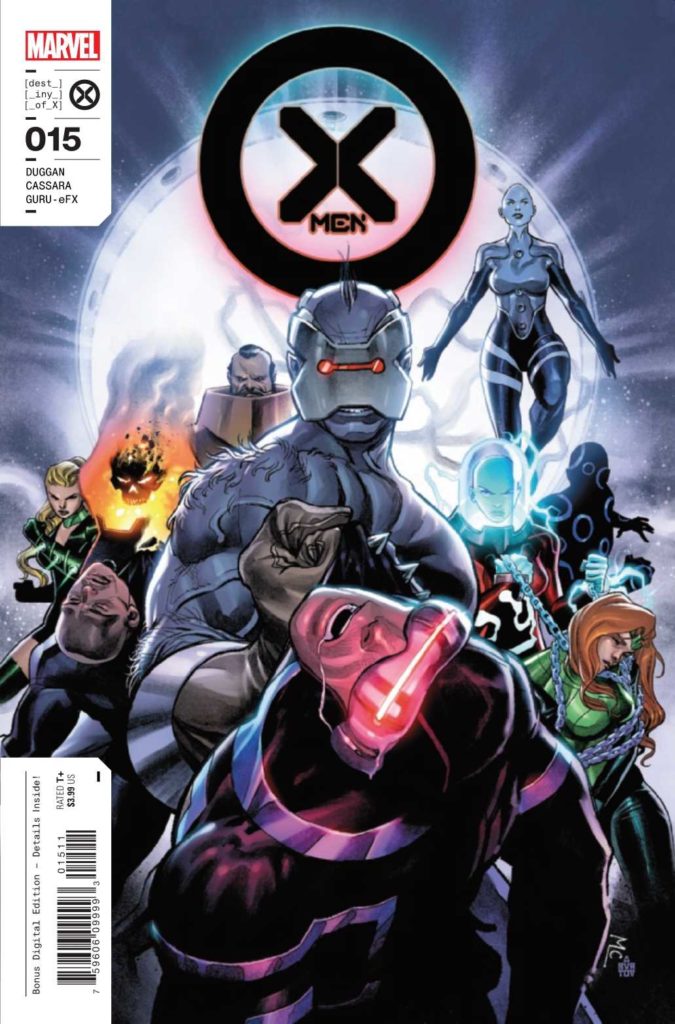 X-Men #15
Marvel Comics
Written by Gerry Duggan
Art by Joshua Cassara
Colors by GURU-eFX
Letters by Clayton Cowles
The Rundown: The X-Men make a dangerous trip to the Vault to retrieve one of their own.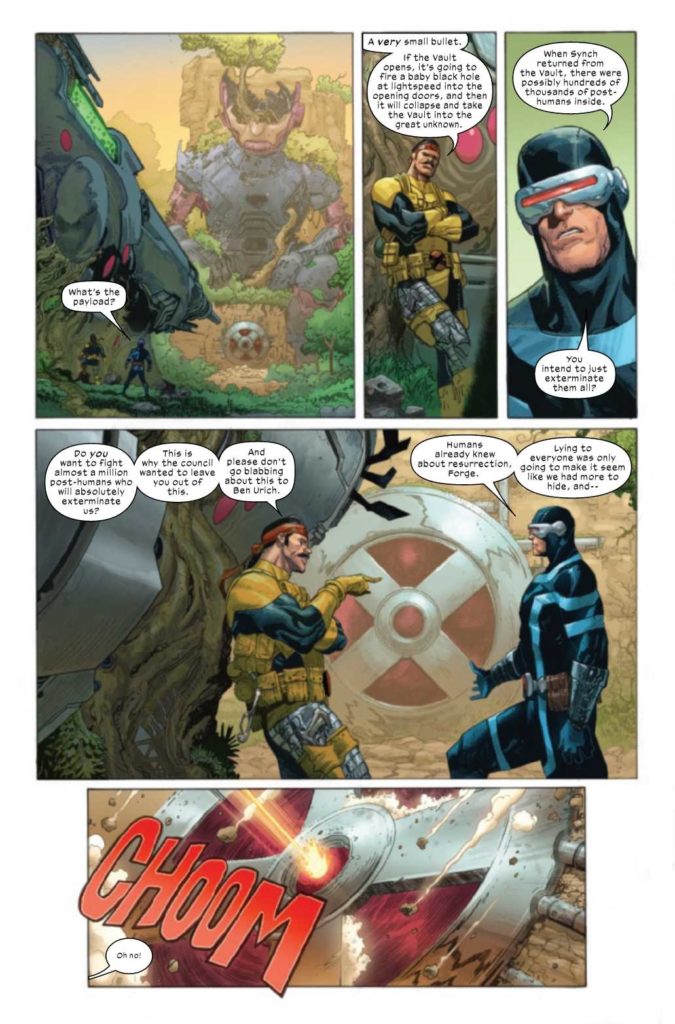 Forge has brought Cyclops to the location of the Vault in order to show him the weapon they plan to use to stop its inhabitants from taking over the world. Unfortunately, the residents escape in time to stop them leading to a devastating war that decimates the mutant race along with Earth's heroes.
Forge reveals the truth about what he really created and the X-Men gather to help Forge enter the Vault to retrieve a mutant they have left behind. A dangerous mission that might not go as quietly as Forge would wish.
The Story: Duggan crafts an intriguing and entertaining story in this issue. I like the surprise reveals throughout the story and how the characters are utilized. I love the action throughout the plot and how it reveals the threat the X-Men face in the series. The story makes some great narrative choices and has time for humor before plunging into a story that keeps me engaged and intrigued to see what comes next.
The Art: Cassara delivers some beautifully detailed art throughout the issue. The art showcases fantastic visual action on every page.