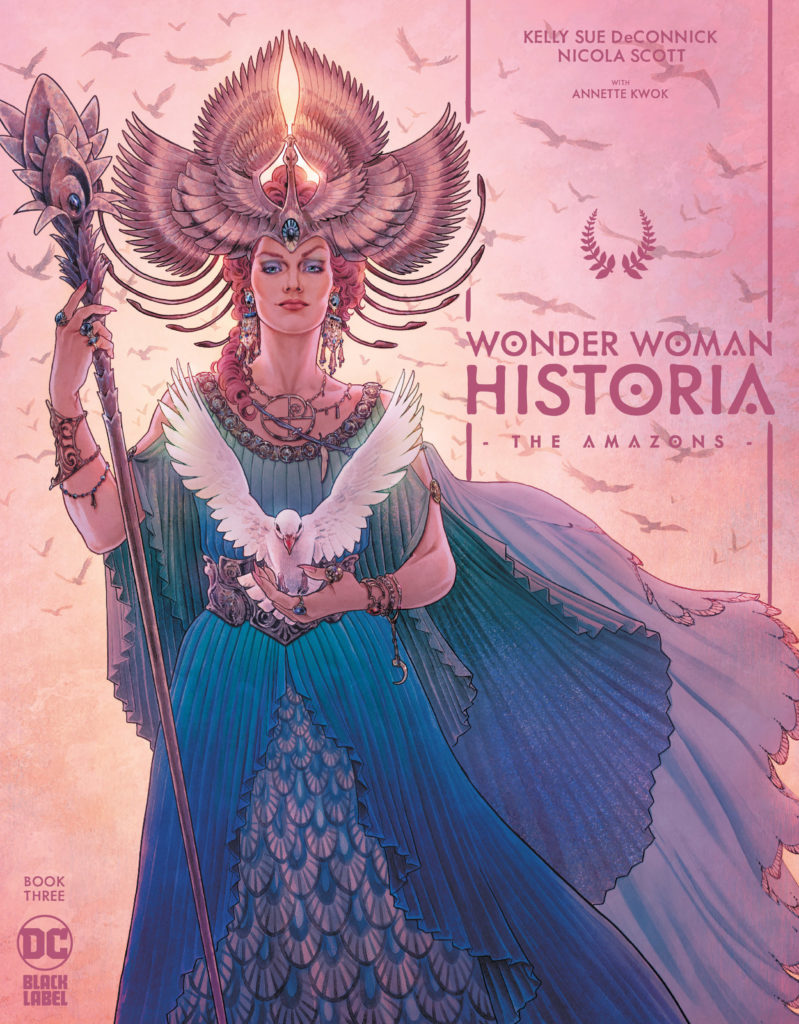 Wonder Woman Historia The Amazons #3
Written by Kelly Sue DeConnick
Art by Nicola Scott
Colors by Annette Kwok
Letters by Clayton Cowles
The Rundown: The Amazon's freedom will lead to war and a sacrifice that changes their fate.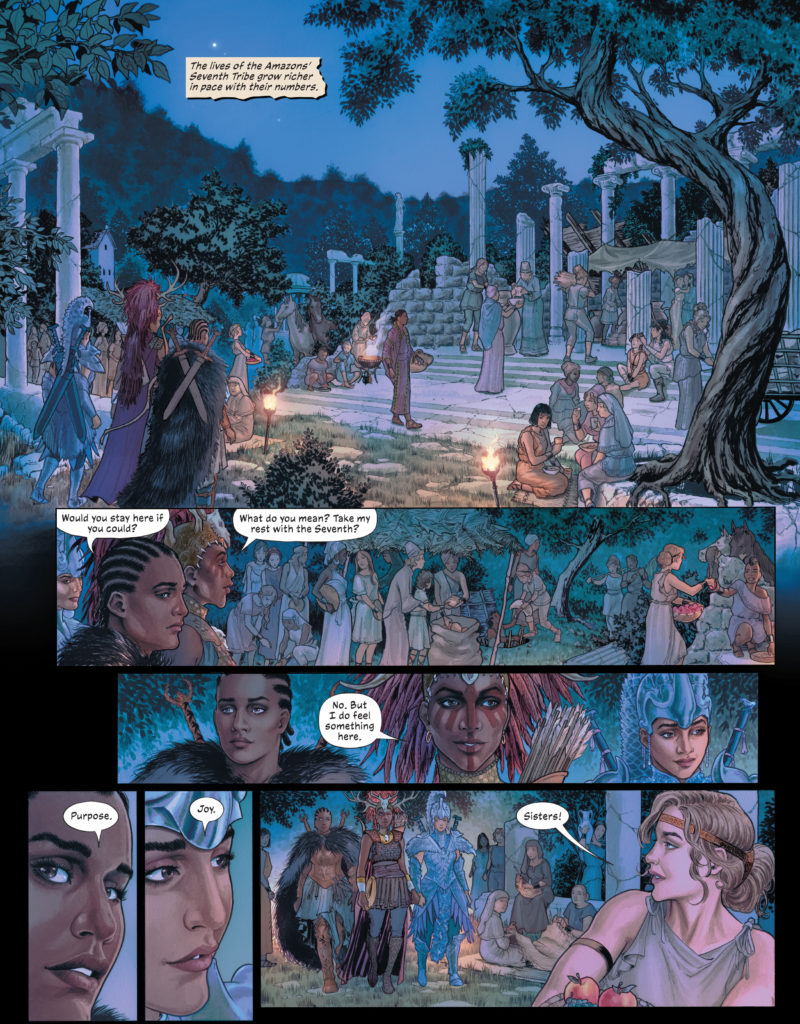 The tribe of Amazons is getting bigger and Demeter pays a visit to Hera to tell her of the danger the Amazons face from Zeus. As the tribe gathers food and prepares for the hunt, one of the young Amazons hides a secret. A secret she will have to divulge as danger grows. With something terrible coming for the Amazons, they prepare for war.
When war finally comes, it comes in the form of Heracles who finds himself overwhelmed by the ferocity and skill of the Amazon warriors. When Zeus discovers what happened to his son, he unleashes all out war on the Amazons. A war that will cost both sides, reveal the cruelty of Zeus himself and put Hippolyta in a position where she will have to make a fateful decision for her people. One that will lead to heartache, but also hope.
The Story: A brilliantly emotional, thrilling and inspiring conclusion from DeConnick. The story is riveting and has all the hallmarks of great literature from the characterizations to the drama. I love the progression of the story and how all of its elements work brilliantly with each other to craft an amazing read.
The Art: Scott delivers some beautifully detailed art on every page of this issue. The art is visually divine and draws you in with each page and panel.