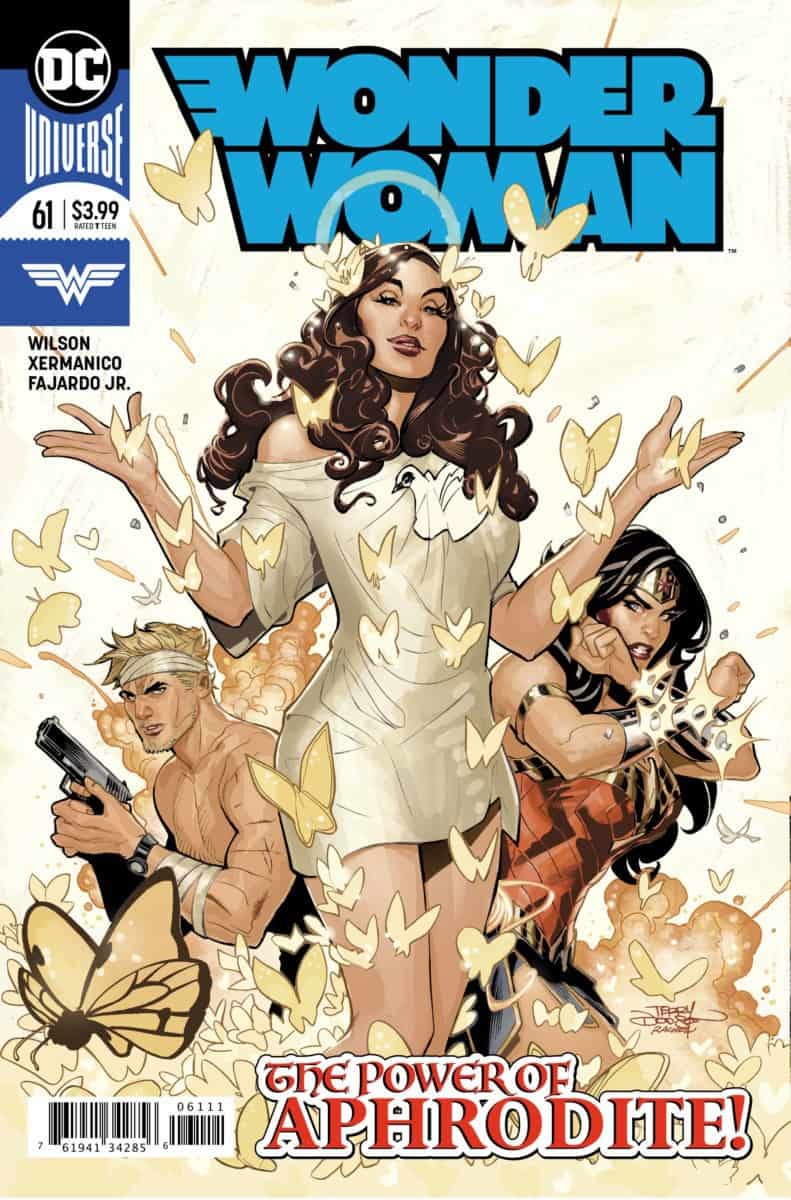 Wonder Woman #61
DC Comics
Written by G. Willow Wilson
Art by Xermanico
Colors by Romulo Fajardo Jr
Letters by Pat Brosseau
Another rogue god makes an appearance and Steve hopes that she can stop the war before it's too late.
Steve Trevor is brought before Aphrodite by the displaced fantasy creatures that have been guarding him. Unfortunately, the goddess of love is not in the mood for the emotion associated with her.
Like Ares, she has come to Earth with a lack of purpose and she now finds herself bored with the concept of love. It's up to Steve to convince her that love is worth fighting for as he tracks down Diana.
Wonder Woman has rescued the grandchildren of the prime minister and escorted them to the capital where Aphrodite and Steve finally arrive. The reunion is short-lived as peace talks have been arranged. Only Diana, Steve and the goddess of love can escort the prime minister safely through the combat zone to the rendezvous point.
There is a lot going on in this issue and Wilson does a really good job of bringing the story together to start Diana down a new road in her fight against Ares. It's good to see that there is more to Steve in this story than captive and I enjoyed the fact that there is a new interpretation of the Olympian gods in this series.
I really enjoyed Xermanico's art in this issue. There are some truly memorable visual moments and the style of the art complements the tone of the story. A good issue that opens some interesting doors for the characters.