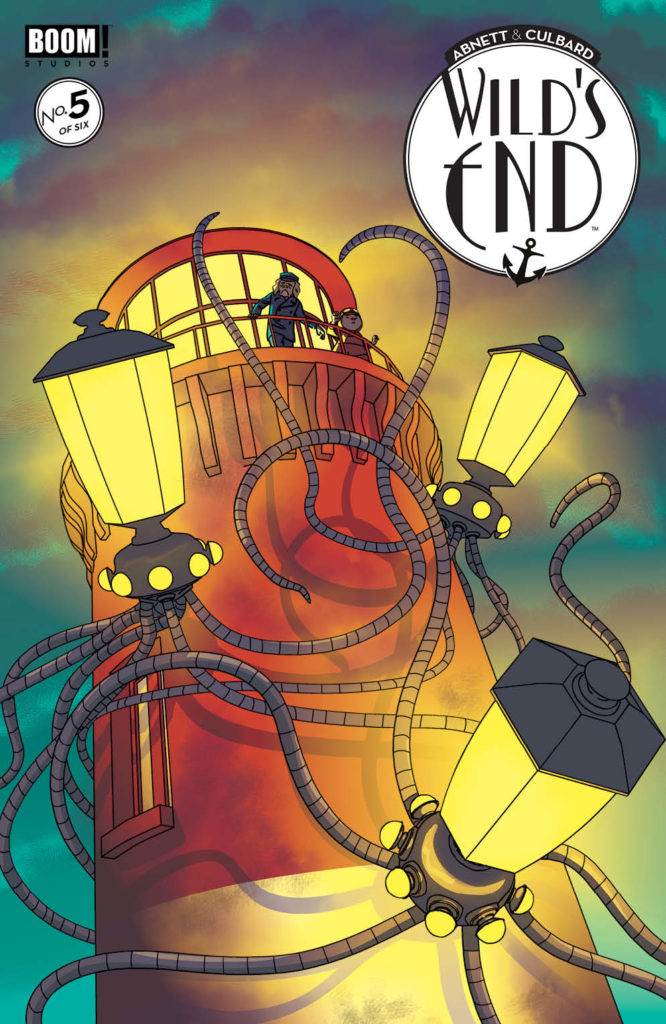 Wild's End #5
BOOM! Studios
Written by Dan Abnett
Art by I.N.J. Culbard
Colors by I.N.J. Culbard
Letters by I.N.J. Culbard
The Rundown: While the captain works on the lighthouse, Roddy and Eddie discover something that could help fight the aliens.
Flo, Bernie and the Captain continue working on the lighthouse as a means of drawing the aliens away from the one they're building using the enslaved townspeople. Flo discovers what the Captain's plans are if they survive and what that will mean for the rest of the crew.
At the same time, Eddie and Roddy convince Old Thom to help them and he shows them something that might do the trick. As they move in to plant the device they found, they discover that their ruse hasn't worked on all of the aliens.
The Story: I continue to enjoy the slower, deliberate pace of this story and how each issue allows the reader to learn and care more about these characters. There is some great character development throughout the issue and all of the new characters being introduced add charm to the story. The issue has some great suspense in it as well and the build up to the finale cliffhanger makes me excited to see the conclusion.
The Art: Culbard delivers fantastic art throughout the issue. The visuals are beautifully detailed and give a great sense of the tone of the story.