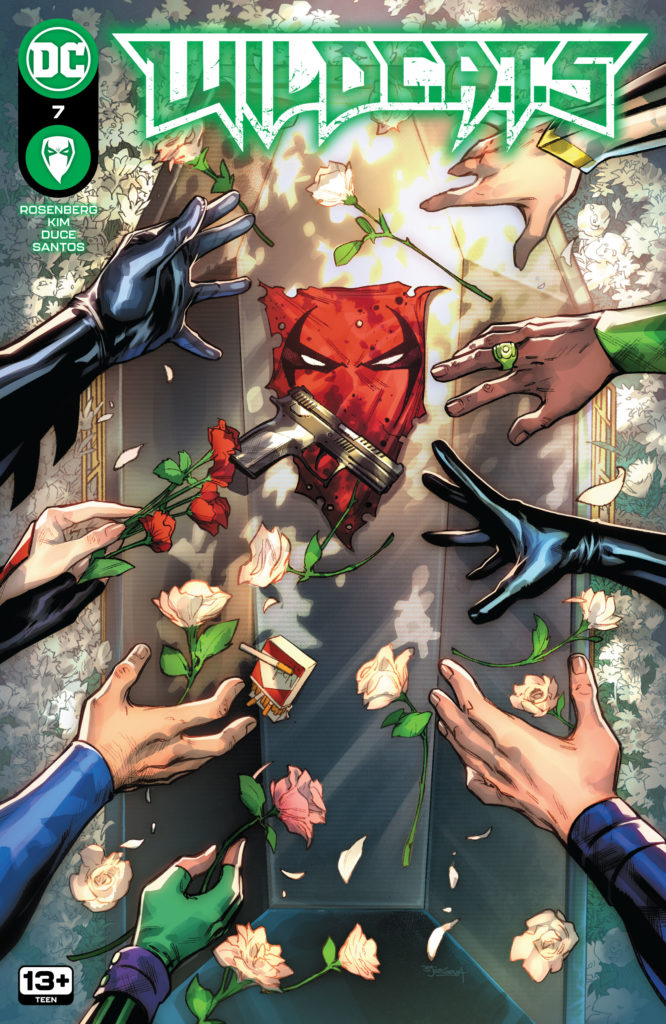 WildC.A.T.s. #7
DC Comics
Written by Matthew Rosenberg
Art by Danny Kim and Christian Duce
Colors by Elmer Santos and Tony Avina
Letters by Ferran Delgado
The Rundown: While his friends look for a way to bring him home, Grifter finds himself moving through the multiverse.
In the wake of taking out Void, Grifter finds himself moving from world to world throughout the multiverse. A trip that will show him different versions of his life and friends before he finds himself on a world where not only is his brother still alive, but he finds himself part of a mission to rescue someone unexpected.
At the same time, Zealot and the rest of the team use some clandestine means, including kidnapping, to learn what happened to Cole and what they need to do to get him back.
The Story: A gritty, action packed and entertaining story from Rosenberg. Not only is the intrigue at Halo engaging, but I like seeing the world Marlowe is creating crack at the seams. It will be interesting to see how that story line plays out. I also really enjoyed the Grifter traveling through the multiverse moments and the cameos that came with it. I look forward to seeing what comes next.
The Art: Kim and Duce deliver some great imagery throughout the issue. The action is visually thrilling and the characters look great throughout the multiverse moments.