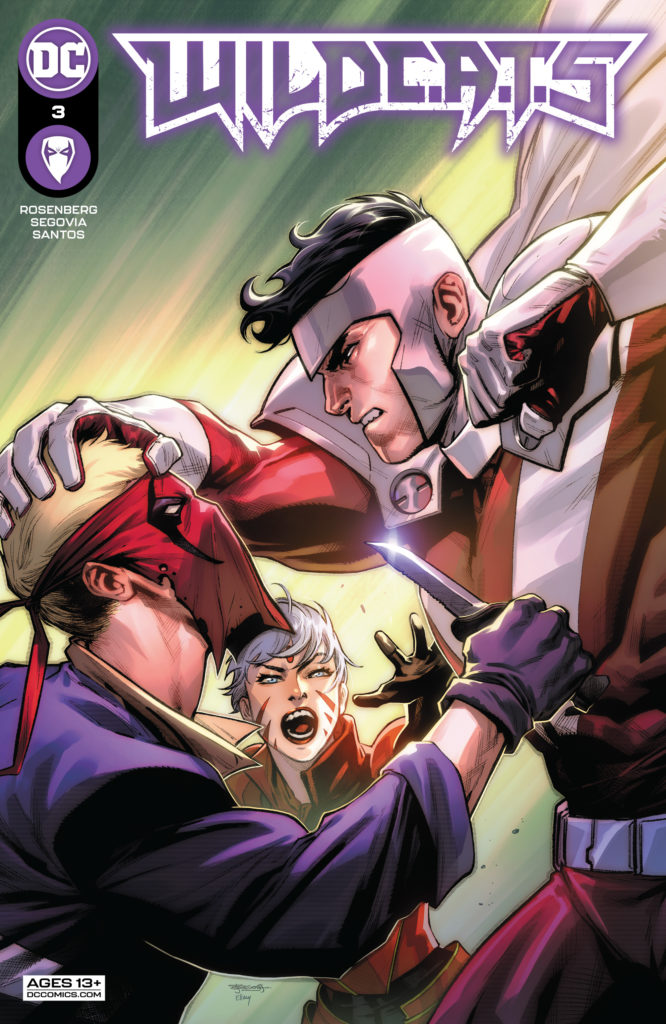 WildC.A.T.s #3
DC Comics
Written by Matthew Rosenberg
Art by Stephen Segovia
Colors by Elmer Santos
Letters by Ferran Delgado
The Rundown: The Halo Corporation introduces their new super team while their real heroes hit the field for a dangerous mission.
Lord Emp decides to showcase his new team and introduce them to the world. As he shows off the new Seven Soldiers of Victory to the press, his real team doesn't hide their resentment. Resentment that bubbles over into violence that gets Grifter benched while the rest of the team gets sent on a mission to recover a kidnapped child from a foreign land.
As Zealot and the rest of the team fight to protect the child, they find themselves cut off from transport and are forced to bring Grifter back into the fold. Unfortunately, Cole is still investigating the Court of Owls when he is dropped back into the fight and their escape might not be as clean as they hoped.
The Story: Fun, fast-paced and exciting, Rosenberg hits all the marks for fans of the characters with a story filled with great intrigue and action. I love the intrigue in the story as well as the intricate way Rosenberg is telling it. The tension between the teams is great and I love how Grifter's story continues to buttress other elements within the DC universe.
The Art: Segovia delivers some exciting visuals throughout the issue. The art style works perfectly for the action based nature of the story.