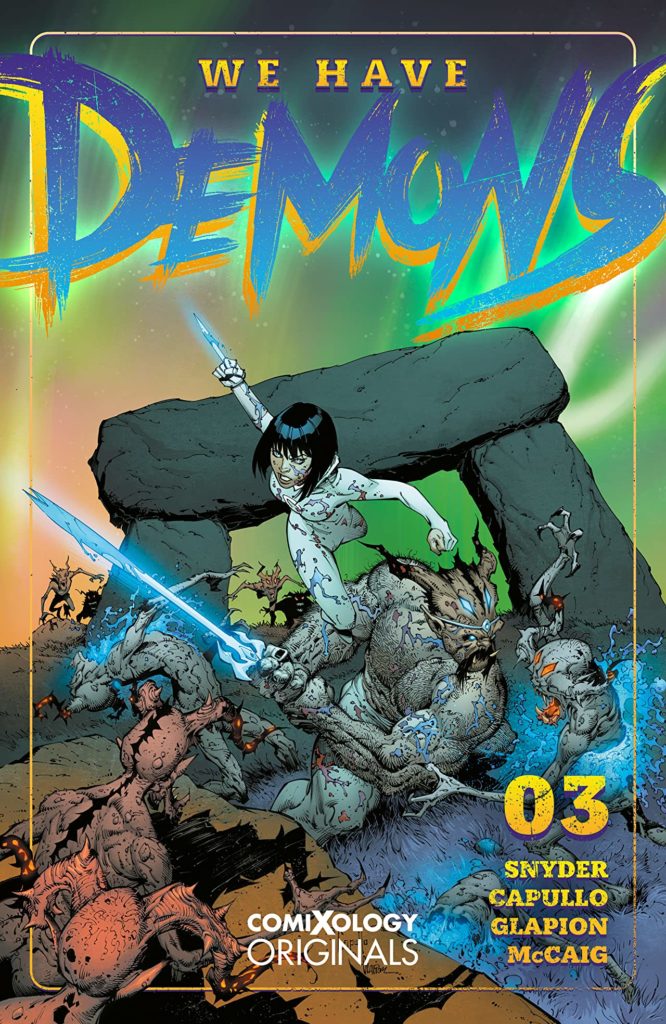 We Have Demons #3
Best Jackett Press
Written by Scott Snyder
Art by Greg Capullo
Inks by Jonathan Glapion
Colors by Dave McCaig
Letters by Tom Napolitano
The Rundown: Lam takes on the demons for a final fight and discovers more betrayal that could lead to destruction.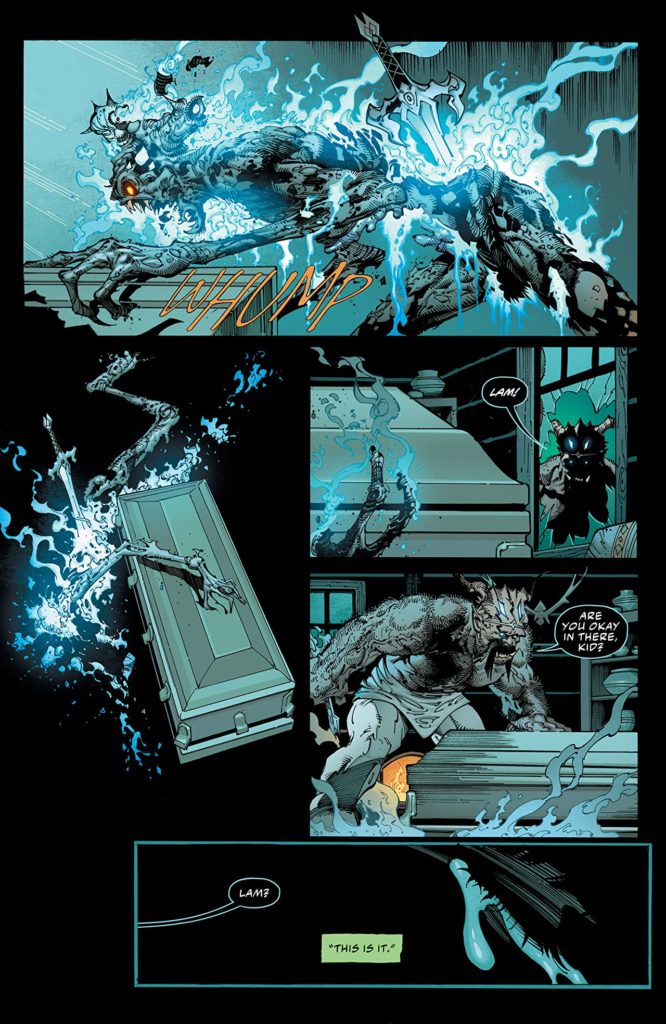 Lam faces the toughest fight of her life as she stands before her possessed father. After separating her from the rest of the group things get even worse when Lam is still unable to activate the blade she's carrying. Something the demon inside her father uses to get to her. What the demon doesn't expect is for Lam to find something within herself to wield the power she never thought that she could.
In the aftermath, Lam and the rest of the team need to determine if Cash's information was correct or have they all been led into a trap where there is no hope left for humanity. Lam will make a decision about whether to stay or go and the rest of the group will have to decide if the faith they had in their friend is enough to keep them in the fight. Lam and Gus prepare for battle and discover that the betrayal of their mission goes deeper than they imagined.
The Story: Snyder brings this arc to a beautiful and brilliantly done conclusion. There are some amazing character moments throughout and the tension keeps you engaged with every moment of the story. There are some great reveals throughout and I loved the suspense throughout the plot. The arc has some truly surprising moments to be found and the final reveal made me excited. A perfect mixture of tension and payoff.
The Art: Capullo delivers some glorious visuals throughout this issue. There are some awesome action beats throughout and the look of the demons is truly beautiful. I love the look of this book and was excited by its imagery.