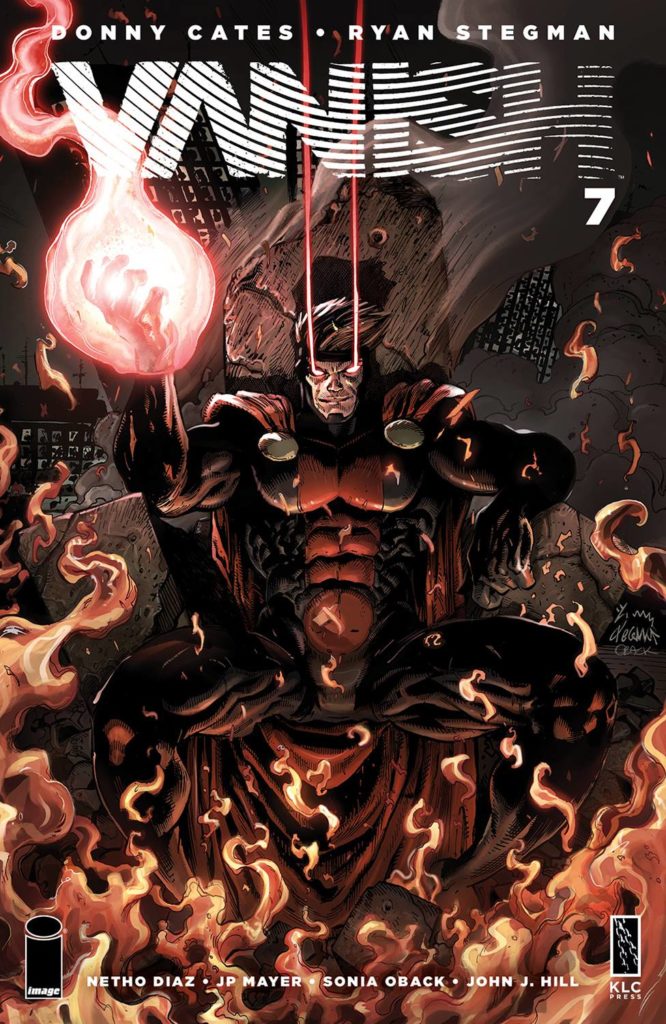 Vanish #3
Image Comics
Written by Donny Cates and Ryan Stegman
Art by V Ken Marion
Inks by V Ken Marion
Colors by Sonia Oback
Letters by John J. Hill
The Rundown: Oliver faces an intense battle while his loved ones face darkness to save him.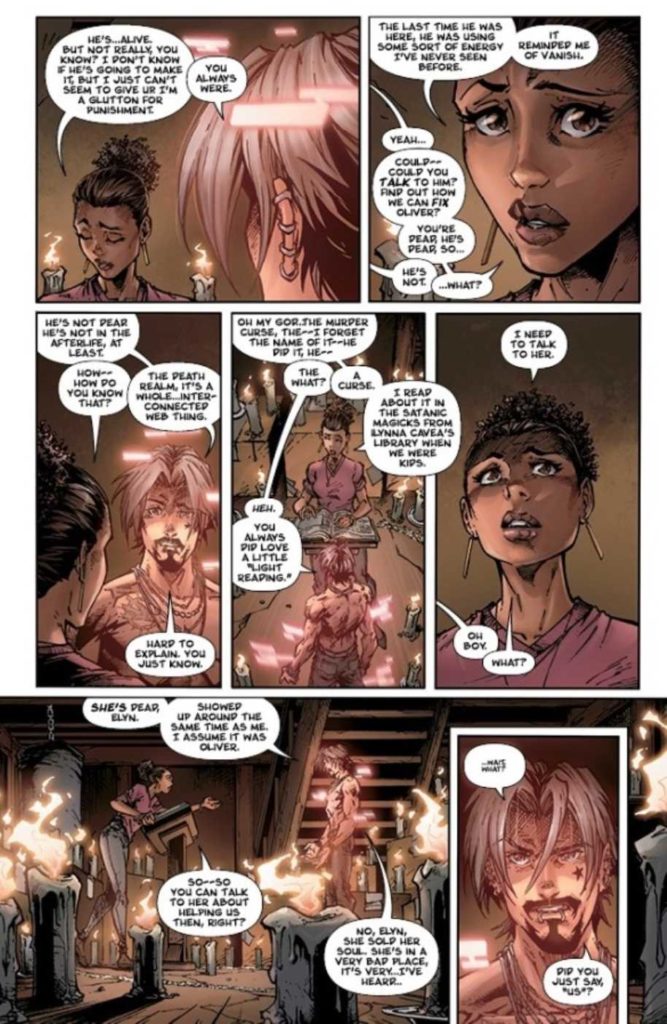 After sending Oliver away, Elyn calls on the spirit of their dead friend Dustin to help her and her unborn child. A mission that will send him to the underworld to make a deal with an old and very powerful enemy.
At the same time, Oliver faces a difficult opponent and his defat is all but guaranteed until he embraces the growing darkness inside himself.
The Story: Cates and Stegman add some intense and interesting new wrinkles in the story with this issue. Not only is there great action and thrills throughout, but the conflicts with Dustin in the underworld as well as with Elyn and her guilt as just as compelling as Oliver's battle. I love all of the dark, complicated levels of this story and can't wait to see what happens next.
The Art: V Ken Marion delivers some beautifully dramatic and intense art throughout the issue. The story is wonderfully enhanced by the visuals and their wonderful details.