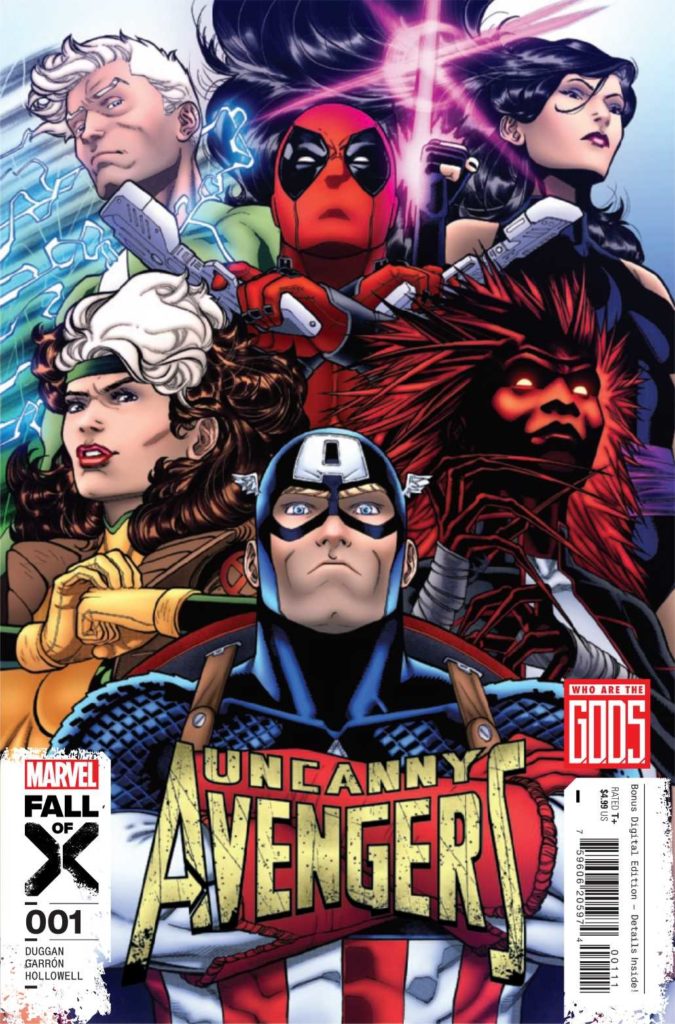 Uncanny Avengers #1
Marvel Comics
Written by Gerry Duggan
Art by Javier Garron
Colors by Morry Hollowell
Letters by Travis Lanham
The Rundown: With attacks on mutants rising, Captain America forms a new team.
In the aftermath of the Hellfire Gala and the attack by Captain Krakoa, Orchis has taken a foothold in the country and continues their government sanctioned attacks on all mutants. What they don't know is that Orchis has been planning this for a long time and the new Captain Krakoa is someone they created.
When Psylocke and Penance are confronted by Steve Rogers during a liberation of mutants being sent to Mars, he proposes they join his new team of heroes. A team that will uncover the plans of Orchis and help stop them. Unfortunately, their first encounter with the new Captain Krakoa will show he is more formidable than they thought.
The Story: Duggan crafts an incredible, action-packed first issue with an interesting and entertaining team of heroes. I love the underground element of the team and its work and the moments with the Avengers add even greater mystery to the story. I was impressed with the story, action and tone of the story and look forward to seeing what happens next.
The Art: Garron delivers great art throughout the issue. The action is visually impressive and engaging and I love the drama of the character moments.