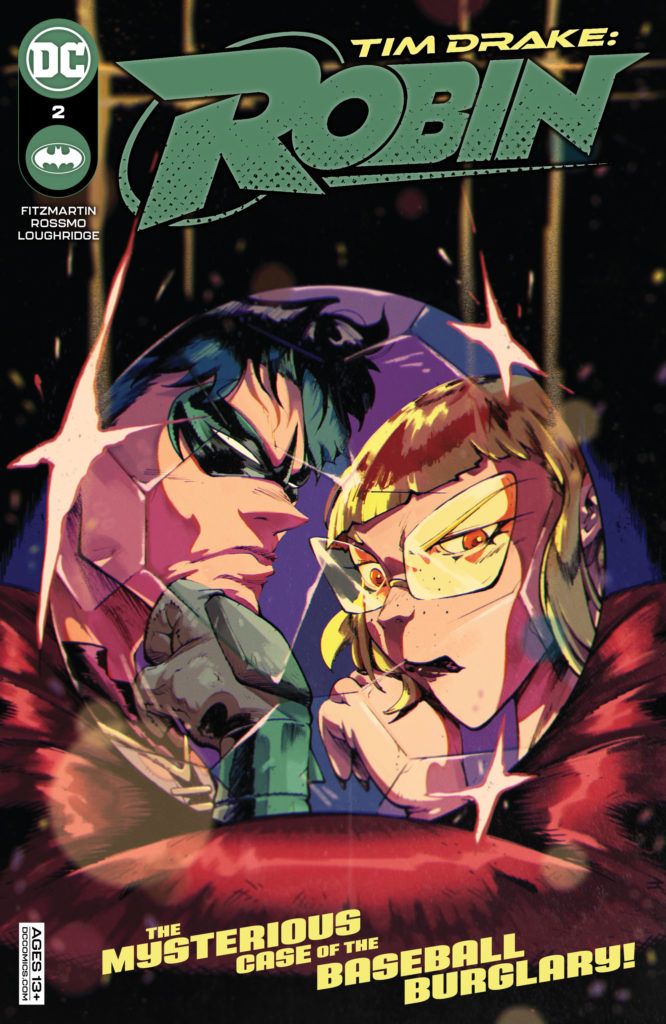 Tim Drake: Robin #2
DC Comics
Written by Meghan Fitzmartin
Art by Riley Rossmo
Colors by Lee Loughridge
Letters by Rob Leigh

The Rundown: After being framed for a crime, Tim must find a way to prove his innocence.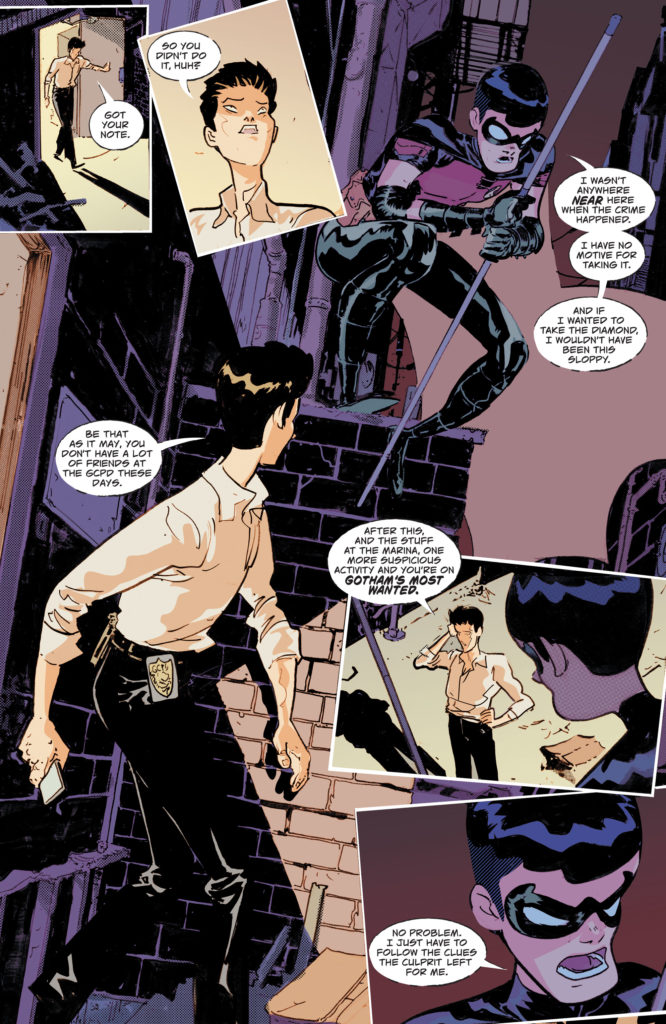 Tim and his partner are out on a date when they hear a report of a robbery with an unusual perpetrator. Later, Detective Williams meets with Robin to discuss the event after dealing with discontented members of the GCPD. Afterwards Tim learns of Councilman Rathbone's plans for the marina. Next, he and Sparrow do some investigating in the local library when a tragedy occurs. Then, a daring escape leads Robin to discover a young man with a secret. Finally, a mysterious villain hatches a surprising plan.

The Story: I am really enjoying this story and I find that there is much to unpack in the dialogue. Not only is Tim Drake experiencing the typical adventures of a masked hero, he is also dealing with essentially "growing into his purpose." It is interesting to see how Tim is dealing with his new life and support group, especially when treated to his inner monologue, which is a mix of somberness and curiosity. I find this tone perfectly fits his approach to crime fighting. Although there are bits of humor mixed in, his old-fashioned detective work is intense and intriguing. And I am happy to see a member of the Bat Family using this approach. I look forward to the next installment of this series.

The Art: The artwork in this issue is crafted in a youthful and energetic styling with hints of period noir. Also, the artistic team does an excellent job with playing with story characters from different comics and literature and adding them seamlessly into the world of the tale.