The Ward #3
Dark Horse Comics
Written by Cavan Scott
Art by Andres Ponce
Colors by Andres Ponce
Letters by Mauro Mantella
The Rundown: A dangerous trauma will reveal the truth and change the life of one of the residents.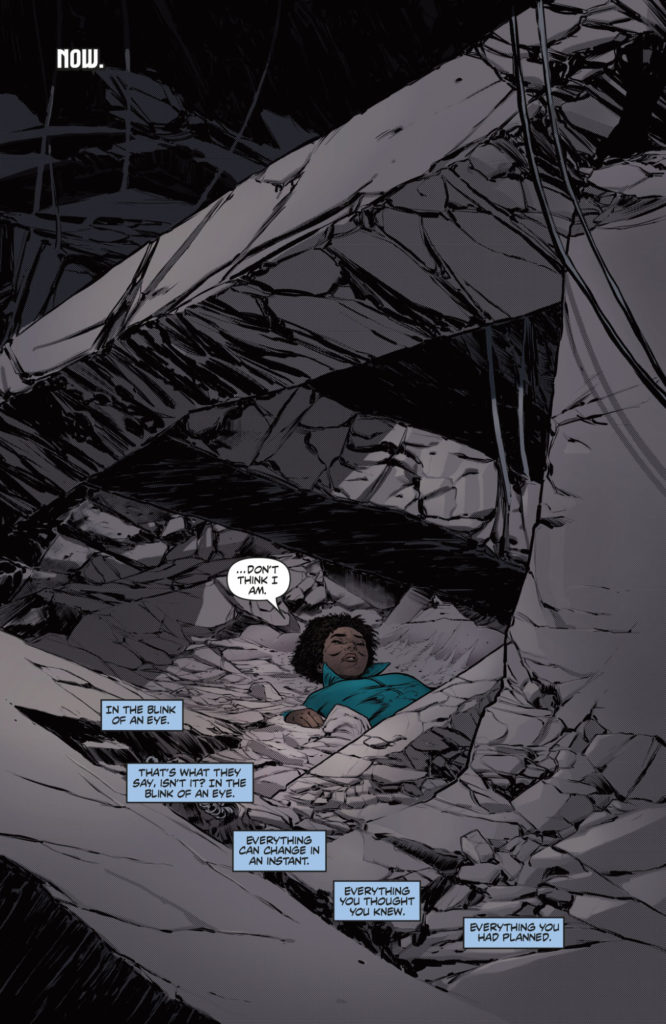 Nat and Luis are called to a dangerous situation at a condemned building. A situation that will require the rescue of creatures trapped in a magical sweatshop. Unfortunately, the damage to the building proves too extensive and the pair find themselves trapped under a mountain of rubble.
At the same time, the hospital has its own issues to deal with as issues with the mayor could compromise their position and a patient comes in with some strange symptoms. As Nat and Luis wait for rescue, Nat tells her hotheaded partner why she left the hospital and his addiction issue threatens both of their lives and potentially changes his forever.
The Story: Scott crafts a tense and engaging story in this issue. We finally get to see more of Nat's backstory and how it motivates her current behavior both with the hospital and with her mother. The story has some great tension throughout and comes together for not only some intriguing character developments, but also a mystery that makes me interested in what happens next.
The Art: Ponce delivers some beautifully detailed art on every page of the issue. The character designs are fantastic and the world of the series is visually thrilling and fun.