The Sandman Universe: Dead Boy Detectives #6
DC Comics
Written by Pornsak Pichetshote
Art by Jeff Stokely
Inks by Craig Taillefer and Jeff Stokely
Colors by Miquel Muerto
Letters by Hassan Otsmane-Elhaou
The Rundown: In order to stop the attacks on their friends, Charles and Edwin are given a dangerous choice.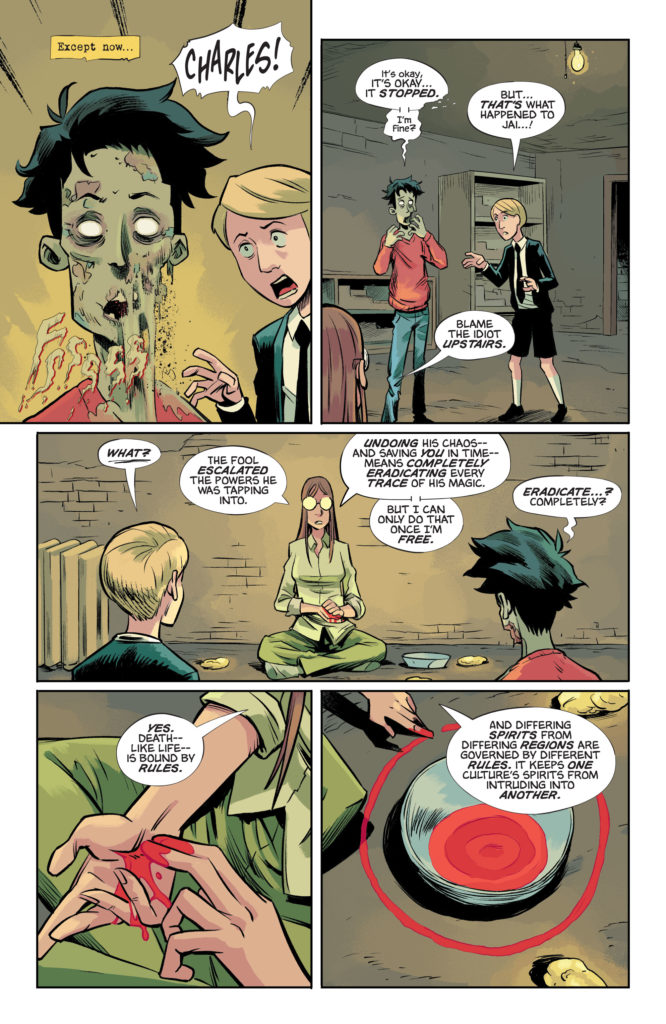 After trying to draw some dangerous spirits away from their friends, Charles and Edwin find themselves facing a trapped Thessaly who informs them that the only way to stop the attacks is to free her, but it will cost them either their new friends or themselves.
Melvin and Tanya are surrounded by the creatures that attacked Charles and confront the summoner as more ghosts descend on his home ready to attack. Charles and Edwin must decide whether to help themselves or save their friends and the outcome will change everything.
The Story: As a fan of the Sandman universe, I absolutely loved all of the ambiguity of this conclusion. Not only are the stakes getting higher for Charles and Edwin, but they are learning quickly that there are limits to what they can do even as ghosts. Thessaly's moral ambiguity works exceptionally well in this issue. You don't know if she is friend or foe, just that she is working for her own ends. I loved the connections to the rest of the Sandman universe and look forward to more adventures.
The Art: Stokely delivers some beautifully detailed and haunting imagery throughout the issue. The visuals are filled with great energy and disturbing moments that showcase the stakes for the characters.