The Ones #1
Dark Horse Comics
Written by Brian Michael Bendis
Art by Jacob Edgar
Colors by K.J. Diaz
Letters by Joshua Reed
The Rundown: A group of chosen heroes are gathered to stop the apocalypse.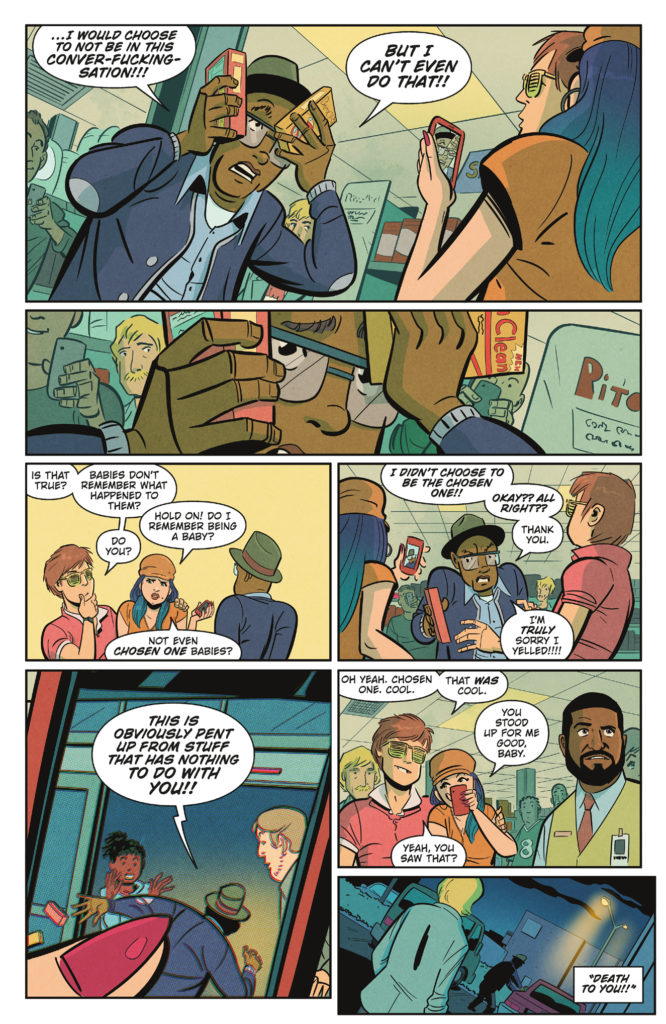 A series of people from across the city have been heroes and chosen ones in one way or another, but their lives are complicated either by working too hard or not living up to their potential. A man named Wilson decides to gather them all up, but he finds his efforts hampered by their personalities.
After some tense interactions, he gathers them all together and tells them that they have been chosen to prevent the apocalypse in the form of a newborn baby. Unfortunately, their personality clashes make them working together almost impossible and they will find out too late the cost of not doing their duty.
The Story: Bendis crafts an incredibly fun and funny first issue with this story. I was not expecting the level of comedy in this story and how it works so well with the premise. Bendis delivers some great characters throughout the issue and both the premise and the surprise cliffhanger ending make me want to see what happens next.
The Art: Edgar brilliantly matches the comedic energy of the story with the art and how both the characters look, but how scenes are composed.