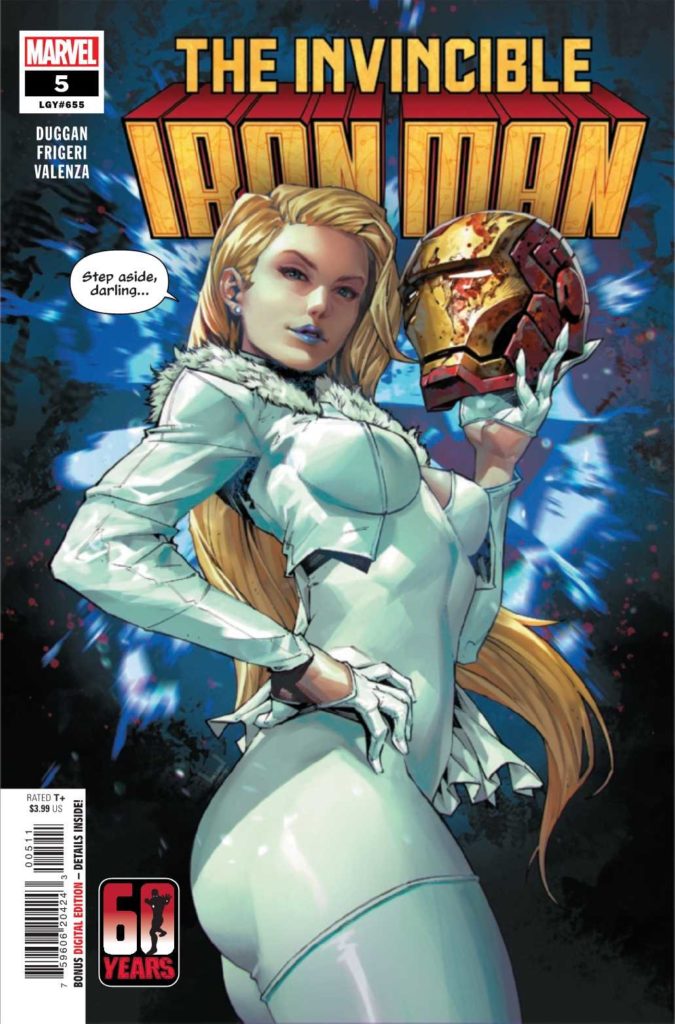 The Invincible Iron Man #5
Marvel Comics
Written by Gerry Duggan
Art by Juan Frigeri
Colors by Bryan Valenza
Letters by Joe Caramagna
The Rundown: Tony Stark seeks answers while Feilong finds a new mystery.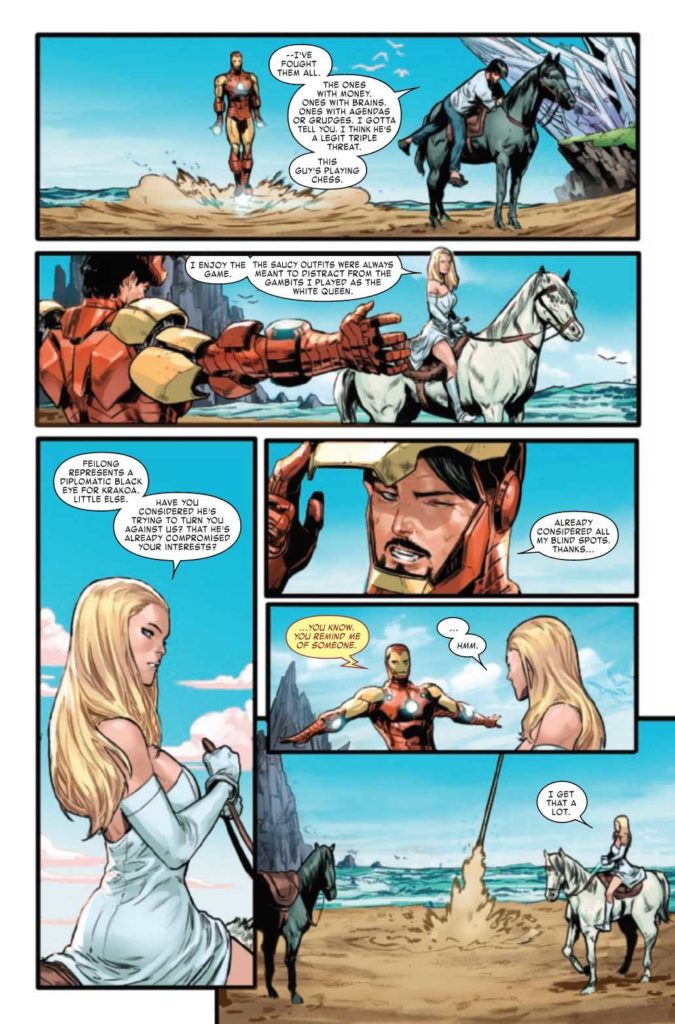 Tony Stark has lost his company and the threat of Feilong has forced him to seek insight from Emma Frost on Krakoa. After learning about Sunfire's encounter with him on Phobos, Tony realizes that he needs to learn more.
At the same time, Feilog discovers some long buried secrets from Howard Stark intended for Tony. Secrets that Tony will discover as he finds himself attacked by the next generation of Sentinel.
The Story: Duggan ramps up the tension in this issue in a huge way. The story has some fun elements, some thrilling elements and many entertaining ones. Unfortunately, it has some glaring derivative ones that couldn't be ignored. Howard Stark hiding things that Tony has to uncover has become almost cliché at this point and I find myself less than engaged with those elements of the story and Feilong as a villain. Against the mutants, he has a mystery to him that makes him dangerous. Against Iron Man, he just looks like another Justin Hammer clone.
The Art: Frigeri delivers some great art in the issue. The visuals are thrilling and filled with great emotion from Tony. I loved the moments on Krakoa a lot visually.