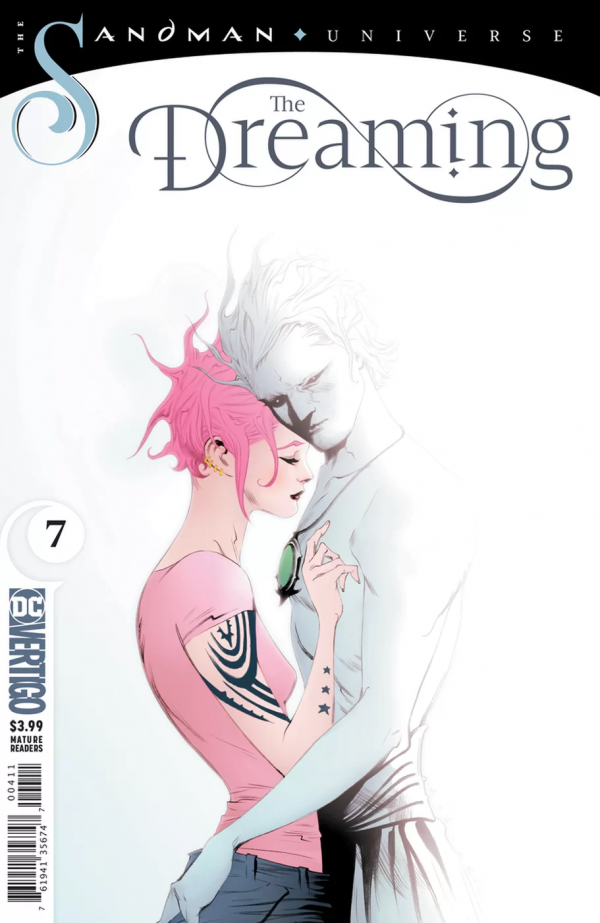 The Dreaming #7
DC/ Vertigo Comics
Written by Simon Spurrier
Art by Abigail Larson
Colors by Quinton Winter
Letters by Simon Bowland
Rose Walker has returned and her story of love and loss will have an impact on the Dreaming and its missing master.
Rose's grandmother is dying and the immortal woman continues to visit her, but she also has someone else to visit, Lucien.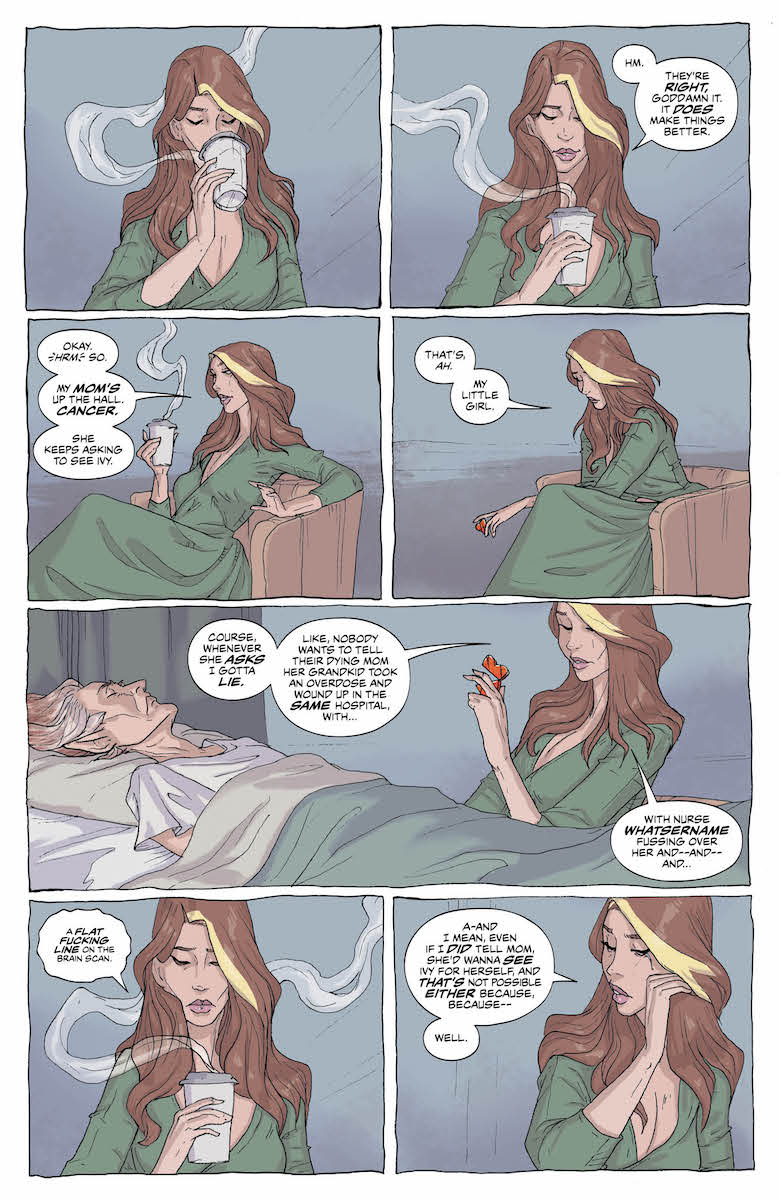 It turns out that the former narrator and librarian washed up on the shores of England and Rose was there to rescue him. Lying in an almost catatonic state, Lucien turns out to be the perfect audience for Rose to tell her story.
She begins to tell him the story of how her daughter Ivy met and fell in love with a mystery man who seemed familiar to her. She recounts moving to England and living near a place familiar to her and events that she cannot quite remember. She tells the man of the fact that she cannot age, her ability to see things that others can't and how people have an uncanny ability to almost instantly fall in love with her.
She recounts meeting a strange young man and going through a lifetime of emotions with him and deciding that she didn't want to be part of his story, but her adult daughter might be perfect for him. She manipulates them both into meeting and marvels at how her daughter Ivy blossoms in his presence. As she watches their relationship grow, she ignores the visible signs that something isn't right with the man.
As Rose prepares for Ivy to marry the mystery man, she receives a dark visitor with a vision that shows her the tragedy looming for her daughter as well as the man she loves.
Simon Spurrier captures a lot of story in this issue. It's almost impossible to review it without giving away things that the reader should experience and that's a good thing. Bringing Rose Walker back into the story is  brilliant move and her story perfectly explains the absence of Morpheus from the Dreaming as well as create a new interesting story to tell about why. I am interested in seeing where this story goes next and I would encourage readers to pick up The Doll's House and The Kindly Ones to learn more about Rose and her connection to The Dreaming.
Abigail Larson's dreamlike, almost wistful art is perfect for this story and everything from the panel layout to the character designs is great.