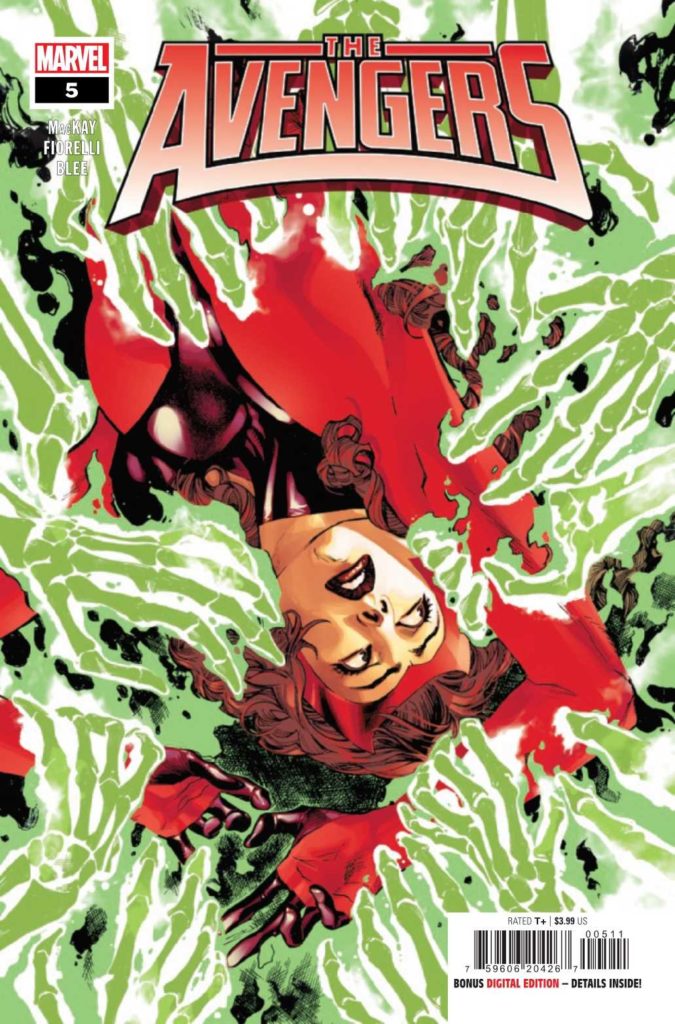 The Avengers #5
Marvel Comics
Written by Jed MacKay
Art by Ivan Fiorelli
Colors by Federico Blee
Letters by Cory Petit
The Rundown: While the team fights the Ashen Combine on Earth, two Avengers give a lesson to the Impossible City.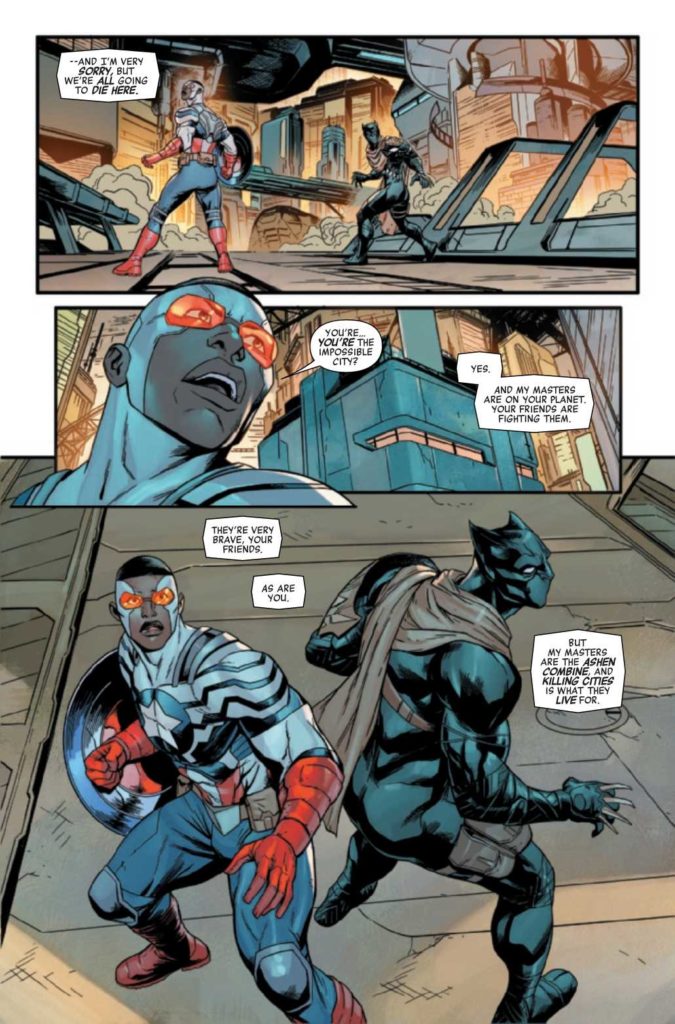 The Avengers continue to fight what looks like a losing battle against the Ashen Combine. At the same time, Sam and T'Challa complete their mission, but learn from the city itself that it might be pointless.
After learning the truth about the Ashen Combine from the city and telling the two heroes what it plans to do next, the heroes decide to give the city a lesson in what it truly means to be an Avenger.
The Story: MacKay crafts an engaging, rousing and enjoyable story in this issue. The story reminds me of why I love superhero comics and especially the Avengers. I love that the odds are stacked against the team and the Ashen Combine are a formidable foe that each have an interesting connection to the heroes fighting against them. I love how the story culminates in a moment that is pure comic book stoicism and I look forward to seeing if this team can back up their words.
The Art: Fiorelli delivers some amazing art in this issue. The visuals are vibrant and brilliantly detailed. Both the action and character moments are stunning to look at.