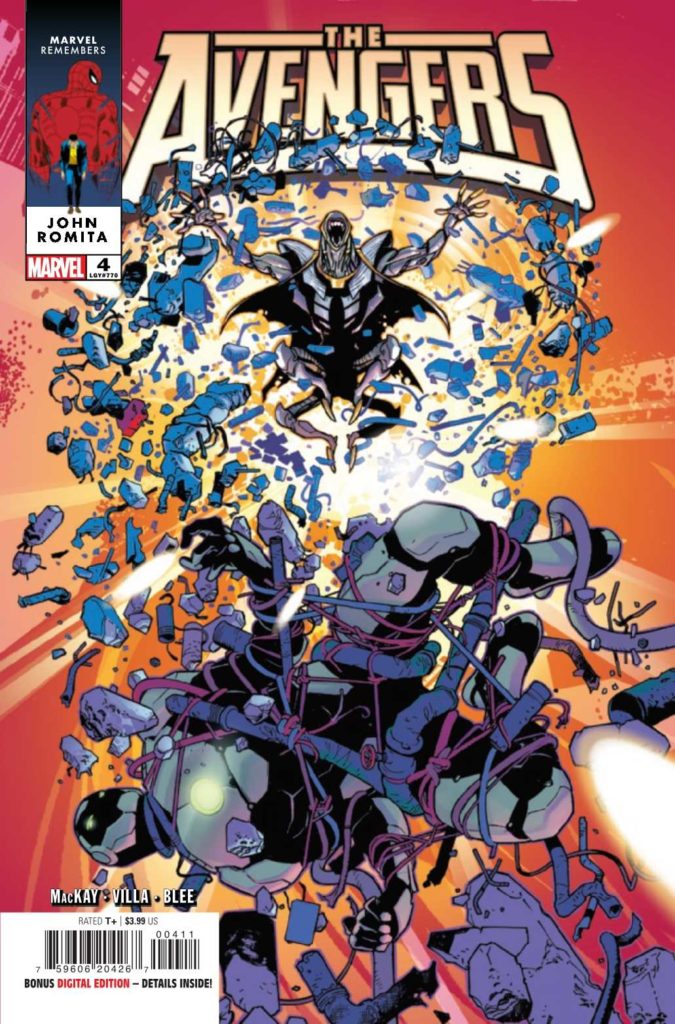 The Avengers #4
Marvel Comics
Written by Jed MacKay
Art by C.F. Villa
Colors by Federico Blee
Letters by Cory Petit
The Rundown: The Avengers take on the Ashen Combine while Panther and Cap invade the Impossible City.
Captain America and Black Panther have infiltrated the Impossible City while the Ashen Combine have made their way to Earth. The two heroes have placed explosives throughout the city not knowing that the city's sentience is watching their every move and preparing to make its presence known.
At the same time, the rest of the Avengers take on the Ashen Combine in different cities and discover that their new enemy is more formidable than they imagined. Thor and Wanda discover that their foes are equally matched with them and might be more powerful.
The Story: MacKay crafts a thrilling, inventive and engaging story in this issue. The interpersonal conflicts continue to be compelling and the action is fantastic. As powerful as this team is, their lack of cohesion as a unit makes for some great drama and that is coming through in their tactics and failures. I like the buildup of tension throughout the story and even knowing where it was heading, I was still impressed with the cliffhanger ending and where it leaves the characters.
The Art: Villa crafts some beautiful art in the issue. The visuals are dramatic, fun and filled with great details. The action looks amazing and I love the composition of the panels.