The new SyFy series Krypton, from David S. Goyer, has released a new teaser trailer that firmly connects the future Man of Steel to the events of the new series.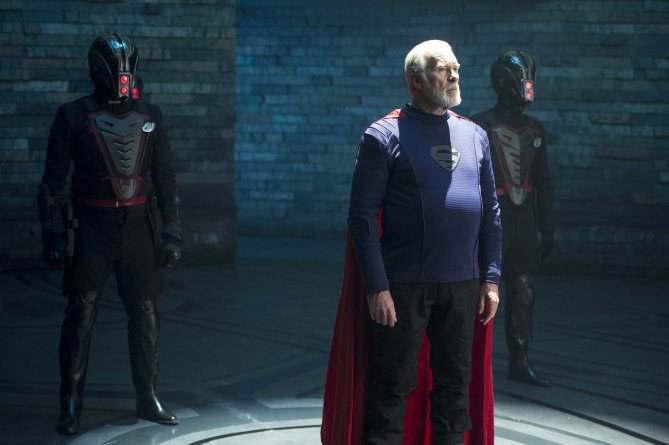 Krypton takes place on the doomed planet in the distant past where Superman's grandfather Seg-El (Cameron Cuffee) attempts to restore the legacy and honor of the House of El after an incident involving his grandfather Val-El. The new teaser adds another part of the story with a time displaced Adam Strange (Shaun Sipos) telling young Seg-El that a threat from the future is coming to destroy the planet in order to prevent the rise of the greatest hero in the universe.
Joining the cast are Georgina Campbell as Lyta Zod, who is in a forbidden relationship with Seg-El, Aaron Pierre as Dev-Em a "Bad boy" who is known from the comics as a villain of Superman from the Phantom Zone, Rasmus Hardiker as Seg-El's best friend Kem and Ann Ogombo as Lyta's mother and Primus of the military guild Alura Zod. Hawkgirl, Brainiac and Doomsday are all reported to appear on the series as well.
Krypton will premiere on the SyFy channel March 21, 2018.