Superman Lost #8
DC Comics
Written by Priest
Art by Carlo Pagulayan and Will Conrad
Inks by Jason Paz
Colors by Jeromy Cox
Letters by Willie Schubert
The Rundown: Lex plays a dangerous game with Superman while Clark seeks help from familiar faces.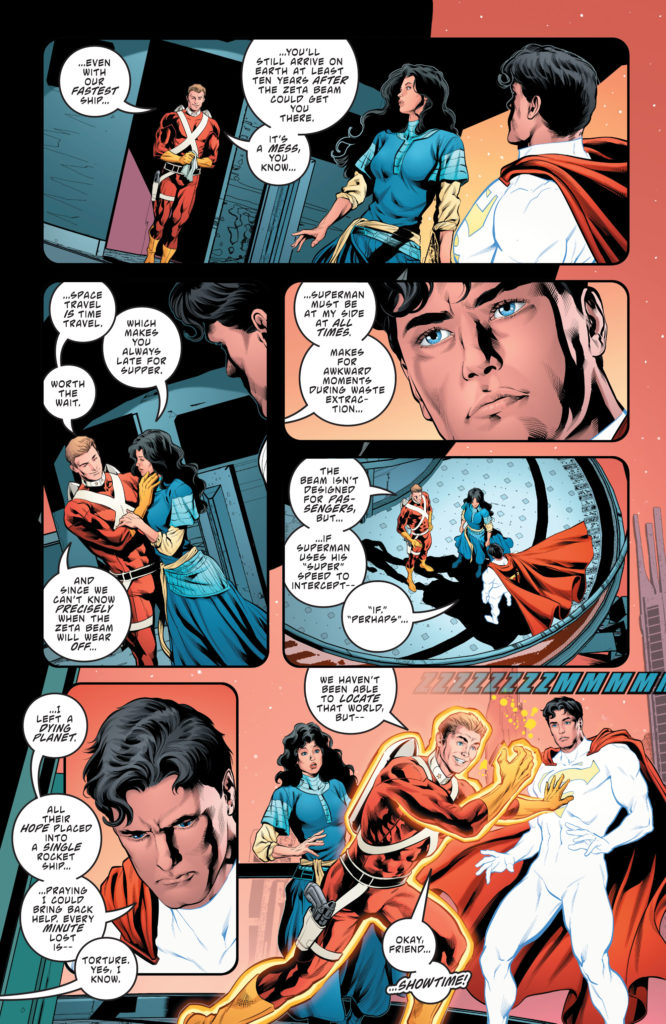 Lois continues to keep a huge secret from Clark as he struggles with being on Earth and thinking about the dying planet he left behind. Distracted by his own thoughts, Kara has to fly in to help him with a huge issue while he travels to both Rann and Khandaq to get answers from Black Adam and Adam Strange.
At the same time, Lois' secrets continue to grow and Lex wonders why Superman hasn't come after him yet.
The Story: Priest continues to craft a thoughtful and engaging story in this issue. The story continues to have a darker, more introspective tone for Clark and the story with Lois is interesting as well. I enjoyed how Lex was framed in the issue and how his ambitions are both secretive and compelling.
The Art: Both artists deliver beautifully detailed work in the issue. The visuals are fun, exciting and visually compelling.