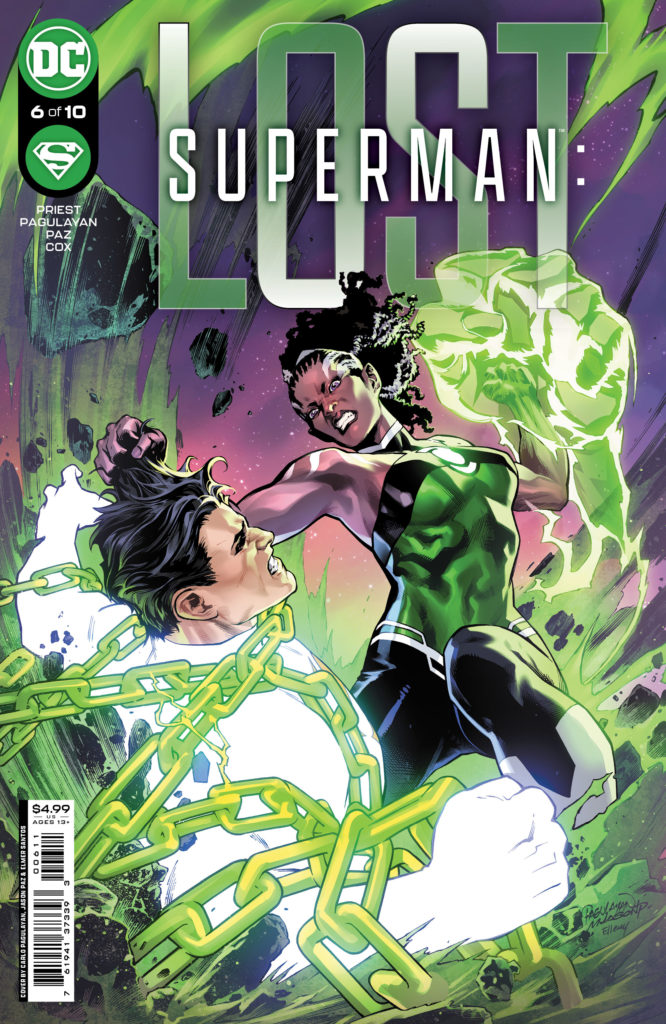 Superman Lost #6
DC Comics
Written by Priest
Art by Carlo Pagulayan
Inks by Jason Paz
Colors by Jeromy Cox
Letters by Willie Schubert
The Rundown: Superman gets the chance to return home, but an entire planet could perish.
Years continue to pass on the planet and Hope continues to implore Clark to leave as she reminds him that his powers are fading because of what is happening to the world. He still refuses and looks for ways to get the planet's faction leaders to see the truth.
Unfortunately, the leaders have developed a way to escape the planet. A way that is designed for Superman alone. At the same time, Hope confronts Clark about her own issues with being alone and the truth is finally revealed.
The Story: An engaging story that continues to add dark twists throughout and ends with a fantastic cliffhanger. I continue to enjoy the internal and external conflicts throughout the issue. Clark's battles with the leaders of the planet as well as the revelations about Hope are well done and add depth to the story. It's going to be interesting to see what happens in the next issue.
The Art: Pagulayan delivers great art throughout the issue. There are some visually dramatic and breathtaking pages throughout the issue.