Star Signs #3
Image Comics
Written by Saladin Ahmed
Art by Megan Levens
Colors by Kelly Fitzpatrick
Letters by Shawn Lee
The Rundown: Rana and Clarence go looking to help a child on the run, but Duke might have beaten them to him.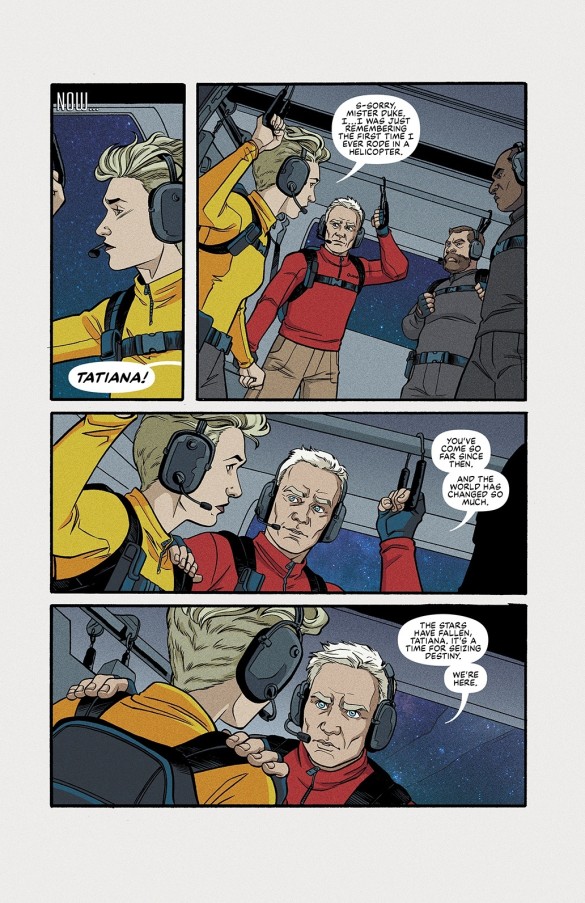 Rana continues to think back to her childhood and the tragic circumstances of losing her mother as she and Clarence make their way to the immigration facility. As they sense the presence of the young boy they came to rescue, they head into the woods only to find Tatiana waiting for them. At the same time, young Alejandro and his mother are confronted by Duke.
As Rana fights to stop Tatiana, Alejandro and his mother attempt to escape. When they finally meet up with Rana and Clarence, they find themselves confronted by Duke again, who unleashes his power.
The Story: Ahmed continues to craft an entertaining and thrilling adventure in this series. The characters continue to be interesting and the premise holds my attention. I want to know more about these characters and what they want, especially Tatiana and Duke. I liked seeing more of Rana's back story and look forward to seeing how the story evolves. There are some great character moments in the issue and it ends with a great cliffhanger.
The Art: Levens delivers some wonderful art in the issue. Everything from the characters to the action looks amazing and draws the eye.