Something is Killing the Children #32
BOOM! Studios
Written by James Tynion IV
Art by Werther Dell'Edera
Colors by Miquel Muerto
Letters by Andworld Design
The Rundown: Erica is confronted by a familiar face as she prepares for battle.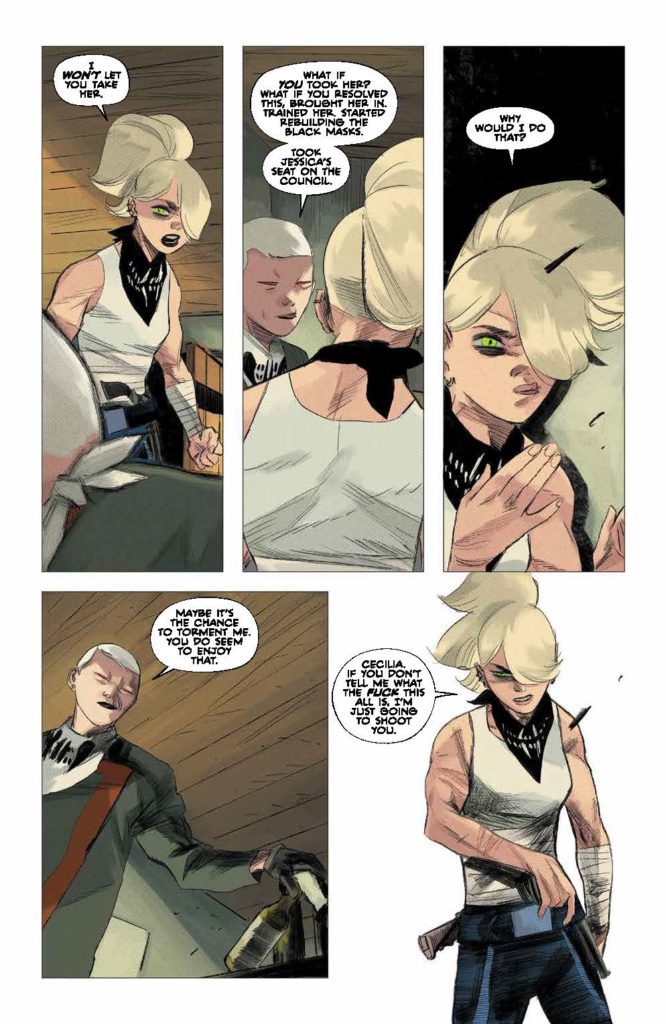 Preparing to face down both the threat of the Duplicitype and a rampaging Cutter, Erica is confronted by Cecilia who is a mission of her own. A mission of revenge, but not against who you think.
After the two square off, Cecilia gives Erica information that she could use to take down both monsters. She also leaves Erica with an interesting and dangerous choice about her future.
The Story: A beautiful, thought-provoking and emotional story from James Tynion IV. I really liked seeing the confrontation between Erica and Cecilia and the dynamic that has been growing between them. I liked learning more about Erica and her past as she finally gives in to the emotions she been repressing. I also really enjoyed Cecilia's motivations in the story and what they could mean for Erica going forward.
The Art: Dell'Edera delivers beautifully detailed and emotional art that perfectly captures the tone and emotion of the story itself.