Something is Killing the Children #31
BOOM! Studios
Written by James Tynion IV
Art by Werther Dell'edera
Colors by Miquel Muerto
Letters by Andworld Design
The Rundown: Erica sets a trap for the monster hunting throughout the town while Cutter plans her revenge.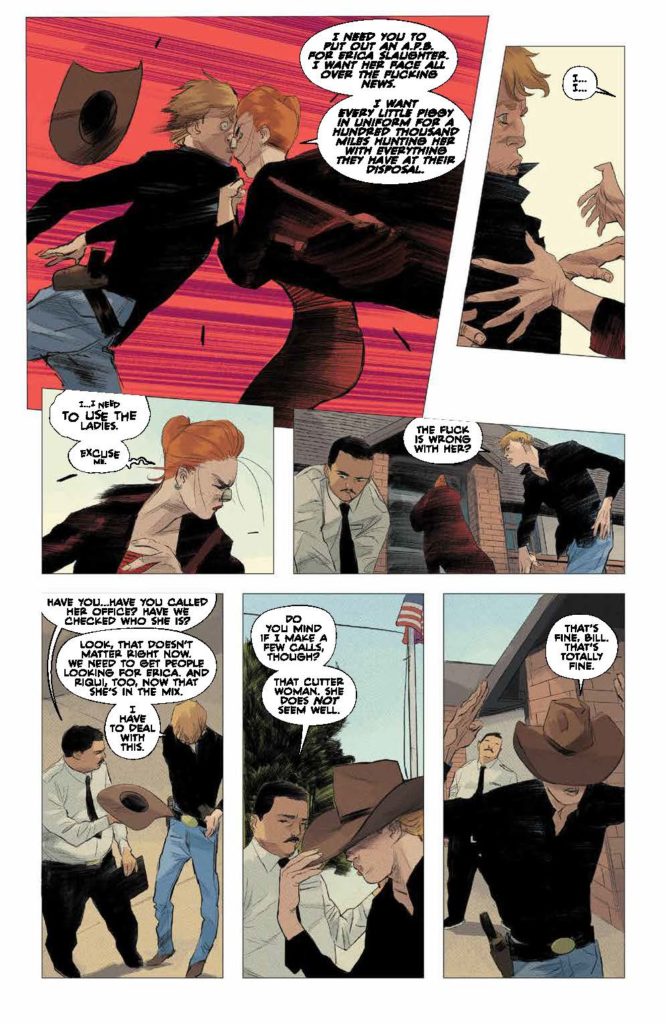 Cutter's totem is missing and without it, she is losing control of her emotions and impulses. At the same time, the monster continues to kill and has taken Erica's form in order to frame her for the murders. When one of the surviving deputies wants answers, he runs afoul of a ramped up and unhinged Cutter looking to kill.
Erica sets a trap for the monster and uses Gabi as bait. As the young woman waits for the monster to appear, she finally begins to open up to somebody. As Erica prepares for the next part of her plan, an unexpected visitor upends everything.
The Story: James Tynion IV continues to ramp up the tension in this issue and every moment has an energy to it that makes you want to read on. I love how unhinged Cutter is becoming and how dangerous it is making her. Erica has some new and interesting drama in her mission and I really want to see how it plays out. The story seriously raises the stakes for Erica and the town and I look forward to seeing what happens next.
The Art: Dell'edera continues to craft some beautifully detailed and stylish imagery throughout the issue. I love the visual style a lot and how energetic the visuals continue to be.