Screen Gems is bringing the character of Slender Man to the screen and have assembled their cast as well as director.
According to Deadline, Slender Man will be directed by Sylvain White (The Losers) from a script by David Birke (13 Sins) and Mike Scannell. The film will star Joey King (who will soon be seen in Wish Upon — another horror offering) and Julia Goldani-Telles (The Affair) will co-star in the movie with Annalise Basso (Captain Fantastic), Jaz Sinclair (When the Bough Breaks), Talitha Bateman (Annabelle: Creation) and relative newcomer Alex Fitzalan.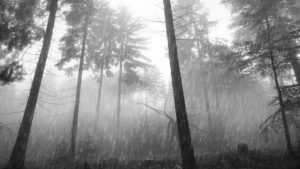 Created by Victor Surge in 2009, Slender Man is a supernatural character, usually portrayed as tall and thin with no facial features and long arms. He is usually portrayed as being being responsible for the disappearances of children and teenagers. The internet phenomenon was also the subject of a real-life crime documented in the HBO documentary Beware the Slenderman.
Slender Man is set to scare audiences May 18, 2018.
@superpoweredfan on Twitter