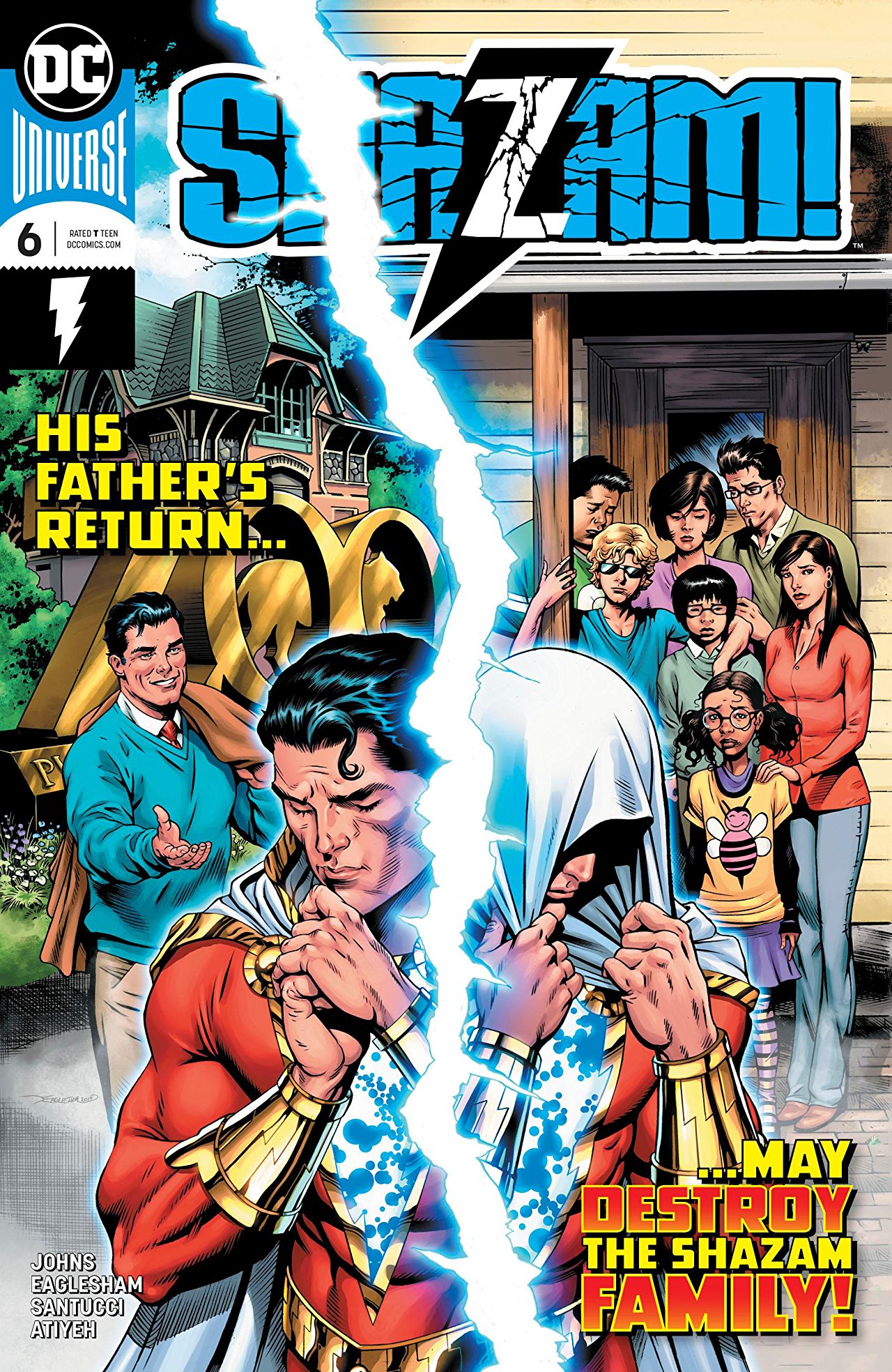 Shazam #6
DC Comics
Written by Geoff Johns and Marco Santucci
Art by Dale Eaglesham and Scott Kolins
Colors by Mike Atiyeh
Letters by Rob Leigh
The Rundown: Shazam and Mary Marvel are fighting the forces of King Kid in order to free the captive young adults and warn the unsuspecting children enjoying the Funlands unaware of the consequences. At the same time, Sivana and Black Adam duke it out over who will take over the Worlds of Magic. Both villains go after each full force, but Sivana has the advantage of Mr. Mind on his side.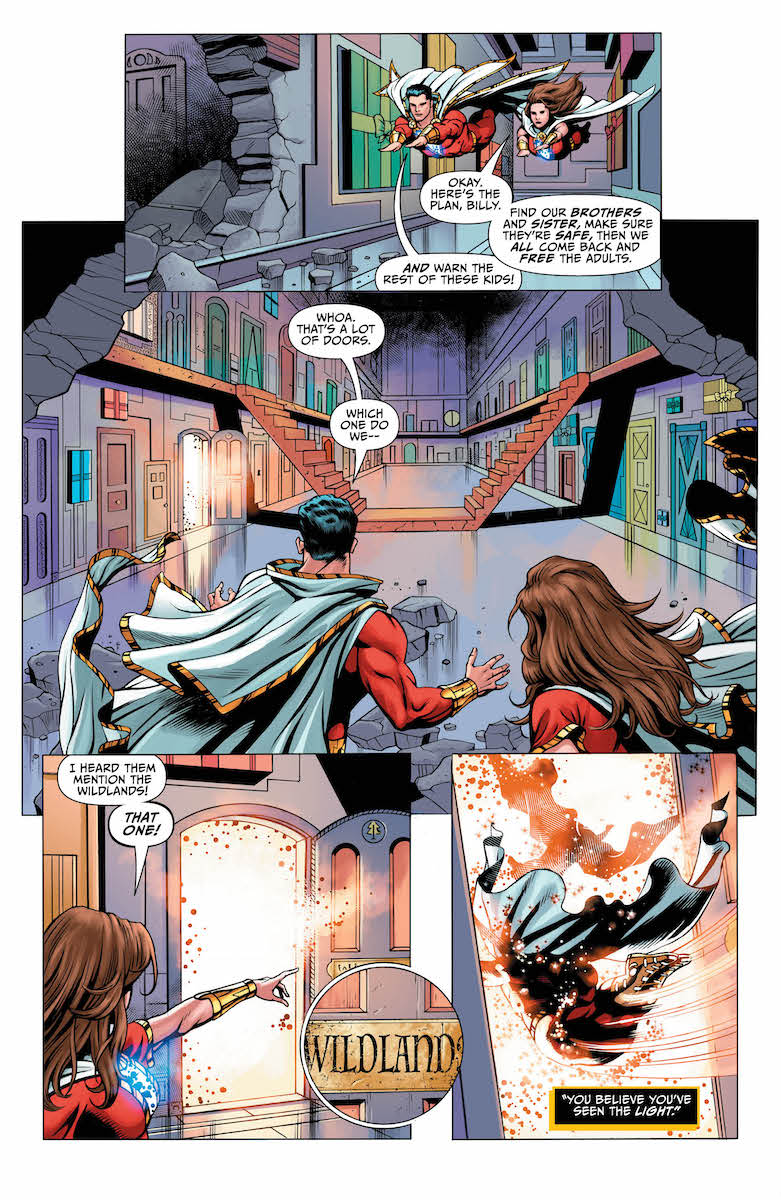 The battle affects Billy and Mary's ability to get to their trapped siblings and ends up depositing them back in the real world where Billy meets his father and learns the truth about his birth and family. With the rest of the kids still trapped, Mary is going to have to do something drastic to get them back.
The Story: Geoff Johns and Marco Santucci ramp up the action and adventure in this issue. The stakes are raised for all of the kids and the battle between Sivana and Black Adam is a great catalyst to slow down Billy and Mary. Thrusting Billy into a family reunion scenario in the middle of the action felt forced. It would have been more organic if it happened in the aftermath of the current storyline. Right now it feels like a narrative distraction.
The Art: Dale Eaglesham and Scott Kolins' art is bright, beautifully detailed and full of great action beats.