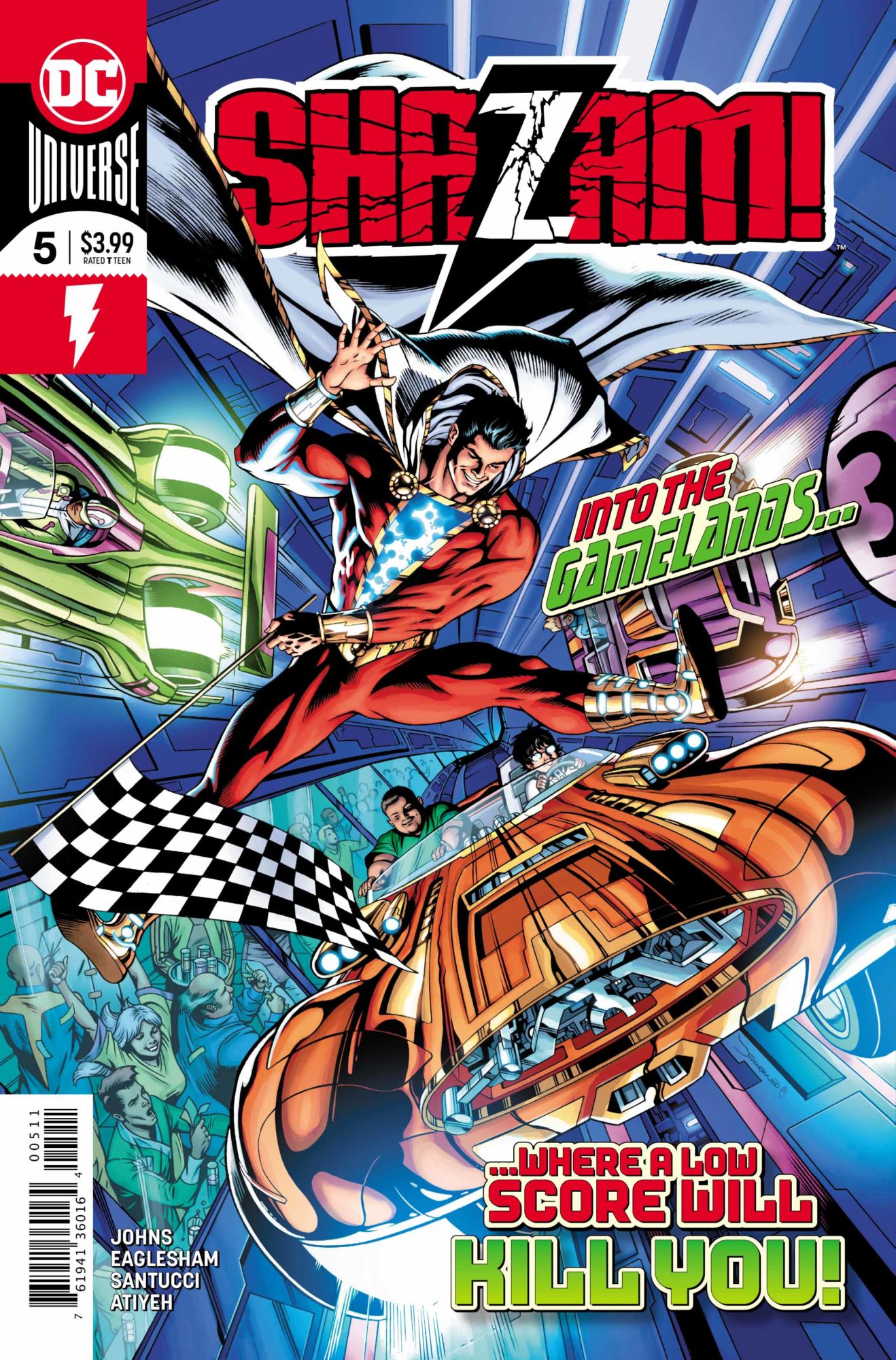 Shazam #5
DC Comics
Written by Geoff Johns and Marco Santucci
Art by Dale Eaglesham, Scott Kolins and Max Raynor
Colors by Mike Atiyeh
Letters by Rob Leigh
Billy and his siblings are trapped in the new lands and Black Adam is on the hunt in the new issue.
Black Adam has returned to the Rock of Eternity and discovered that Billy and his siblings have gone to the Magiclands. As he gathers his power, he begins his hunt.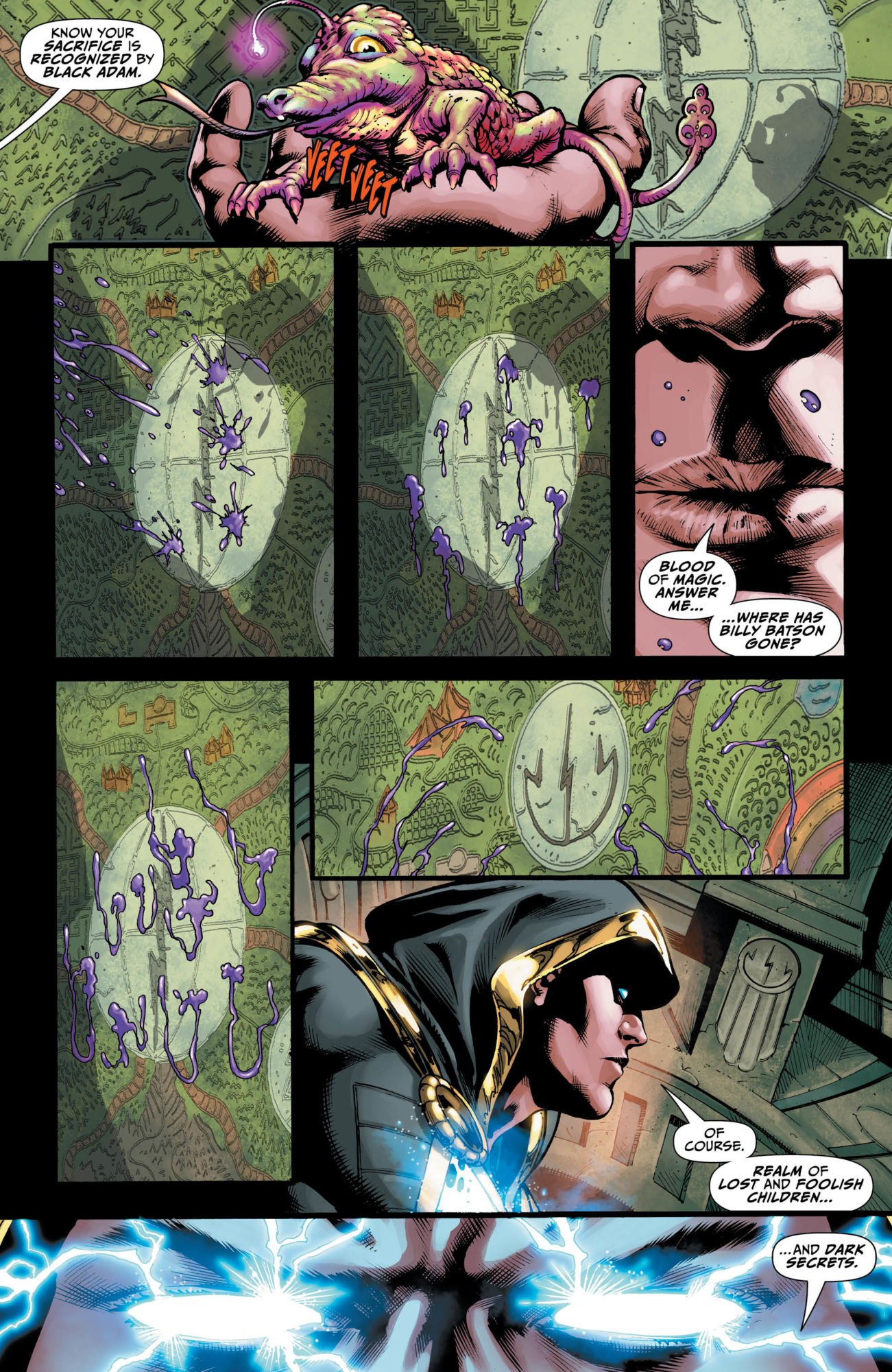 In the Funlands, Billy must find a way to fight back after discovering the dark truth about what happens to kids in Funlands when they get older. Something Mary is discovering first hand. He finds a way to break free and release Mary after the Kid offers him freedom in exchange for his powers, but now the siblings need to find out where the rest of their family is.
Pedro and Eugene have a bigger problem in the Gamelands when hardcore gamer Eugene is overlooked in favor of Pedro. In order for them to leave the lands, they have to beat the top scorer and that's going to be more difficult with Pedro. Things are even more dire in the Wildlands when Freddy and Darla are put on trial for being humans and sentenced to death by tiger.
There's a lot of buildup in this issue and that is one of its biggest problems. Geoff Johns and Marco Santucci do a great job of starting threads in this series, but nothing has really paid off yet. The characters and situations are fun to see, but they don't seem to have much to do beyond react to the circumstances around them. It's a fun overall story that is running out of steam quickly.
The art is definitely a saving grace for this issue because it is visually exciting with great details.