Sony Pictures is releasing the insanely twisted season 2 of Preacher on Blu-Ray/DVD in time for the holidays.
Preacher has been a massive critical and commercial hit for AMC and the second season ramped up the action, thrills and insanity as Jesse and his friends continue to search for God after learning that he's left Heaven.
The series stars Dominic Cooper (Agent Carter) as Jesse, a small town preacher with a criminal past and a mission. Ruth Negga (Academy Award nominee for Best Actress in the movie Loving) as Jesse's ex-girlfriend Tulip and Jesse's best friend Cassidy played by Joseph Gilgun (This is England), an Irish Vampire. Their search brings them to New Orleans where they have to fight secret agents, local gangsters and an unstoppable murderous cowboy from Hell called the Saint of Killers.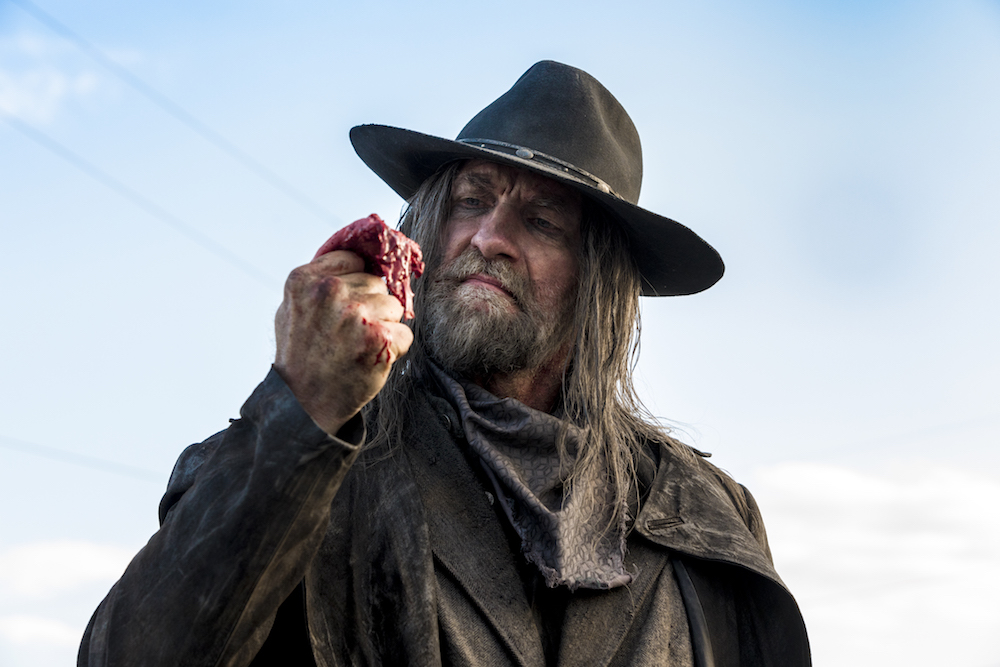 PREACHER: SEASON TWO contains all 13 episodes in three-disc Blu-ray™ and DVD sets. Along with the gag reel, featuring hilarious moments from the cutting room floor, is the featurette "Raising the Stakes: Action on Set," where the cast and crew explain why Season Two is filled with more action, blood and gore than ever before as we follow along on-set for one of the biggest fights of the season from the episode "Damsels."
Preacher: Season Two will be available on Blu-Ray/DVD November 14, 2017.