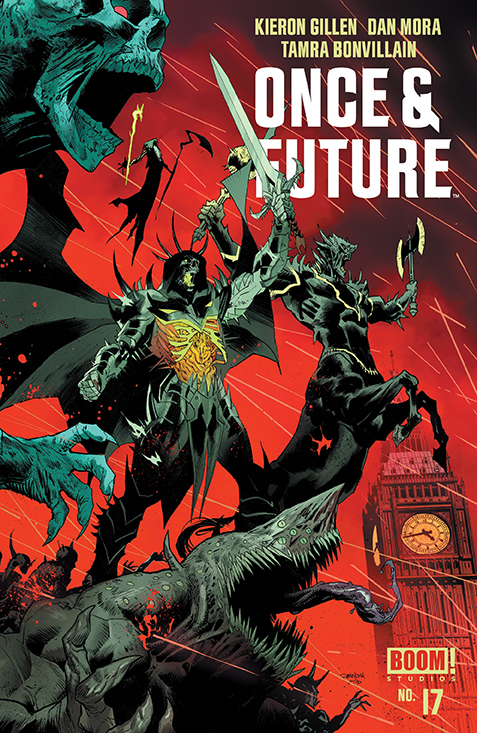 Once & Future #17
Boom! Studios
Written by Kieron Gillen
Art by Dan Mora
Colors by Tamra Bonvillain
Letters by Ed Dukeshire
The Rundown: Opposing forces continue the quest for the holy grail and Mary learns of more treachery.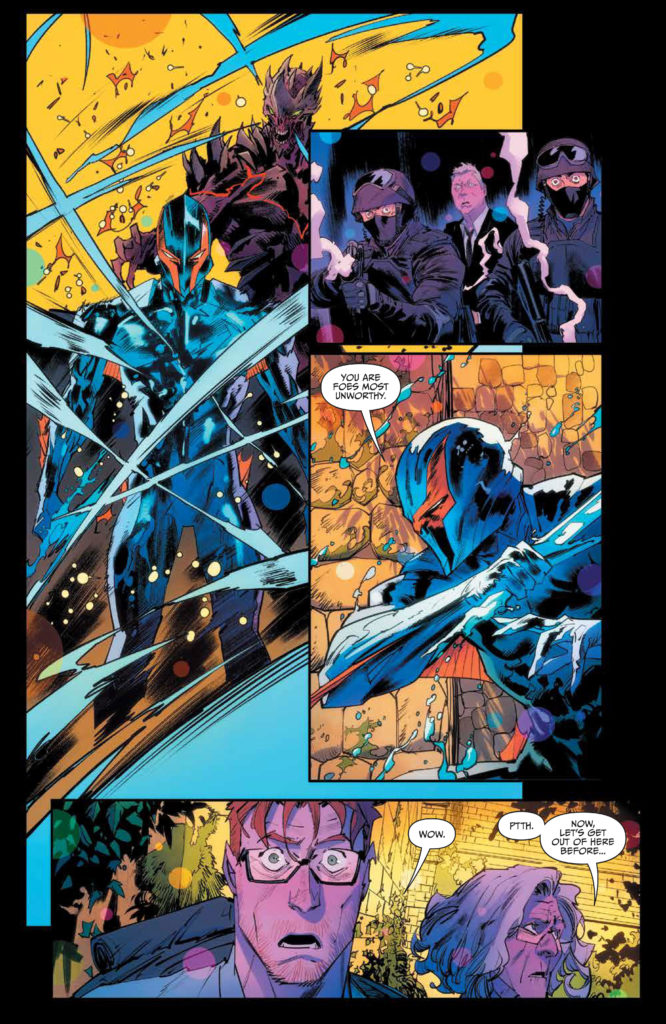 Galahad returns to rescue his mother from Lancelot and a rampaging dragon as Duncan and company watch. As the story continues to take shape, Merlin prepares for the next phase of his plan. Duncan and Brigit meet up with the government agents sent to bring these events to an end and Rose makes a decision about what she plans to do next.
With the danger increasing on all sides, Duncan and Brigit discover Merlin's plan to get all the pieces in place for the retrieval of the grail. Unfortunately, Mary discovers the truth as well and how she's been used by Merlin to get what he wants. As Galahad goes after the grail, Duncan and crew will find an innovative way of tracking the knight down.
The Story: Filled with high adventure and charm, Kieron Gillen continues to craft a story that is edgy, engaging and fun to read. The characters and their interactions draw you in as the story progresses, but the world building and lore keep you invested as the plot takes you on an intense and action packed journey. A consistently great read that I cannot wait to continue.
The Art: Dan Mora is swiftly becoming one of my favorite artists with the composition and execution of the art in this issue. Not only does the world look beautiful, but the characters are so brilliantly detailed that I find myself going over each page multiple times.