Netflix has released the official teaser trailer for "Avatar: The Last Airbender: Book 1," based on the popular animation of the same name. This highly anticipated live action series will premiere on the streaming service February 22, 2024.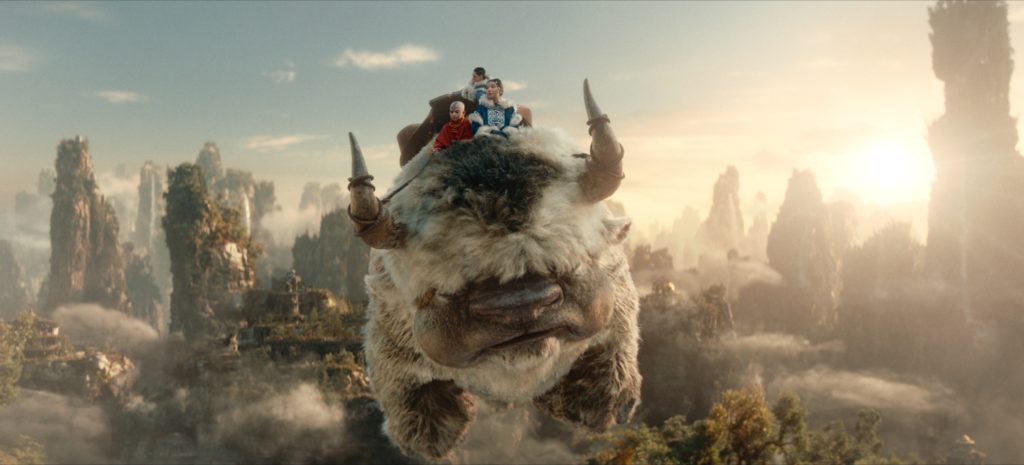 The 1 minute 39 second preview begins with a voiceover from an unknown narrator and showcases the main characters of the film and several important locations including a stunning visual of an important Earth Kingdom locale.
The special effects in this big budget production look amazing and true to the original. So does the cast. I was particularly impressed by the CGI characters of Momo and Appa, as well as the blink and you miss it, fire bending scene featuring Prince Zuko. I would also like to take a moment to show appreciation for the costuming, which also pays homage to the source material. Fans of the classic production will be both delighted and hopeful for the upcoming show. I certainly am.
Featured are popular actor Paul Sun-Hyung Lee (Kim's Convenience, The Mandalorian) cast as General Iroh. As well as superstar Daniel Dae Kim (Lost, Hawaii 5-0) as Fire Lord Ozai.

The rest of the lead cast is as follows:
Gordon Cormier as "Aang", Kiawentiio as "Katara", Ian Ousley as "Sokka", Dallas Liu as "Prince Zuko", Elizabeth Yu as "Princess Azula", Ken Leung as "Commander Zhao", and Maria Zhang as "Suki."