Middlewest #9
Image Comics
Written by Skottie Young
Art by Jorge Corona
Colors by Jean-Francois Beaulieu
Letters by Nate Piekos
The Rundown: Abel has been captured by the Nowak because one of them recognizes the mark on Abel's body. A mark that they might be able to help him with. In order for Abel to get the answers he needs to remove the mark, he will have to confront the bear god Nokoyuna. When he is given a quest to travel to the Winter Woods, Abel discovers that there is something there who definitely knows who he is.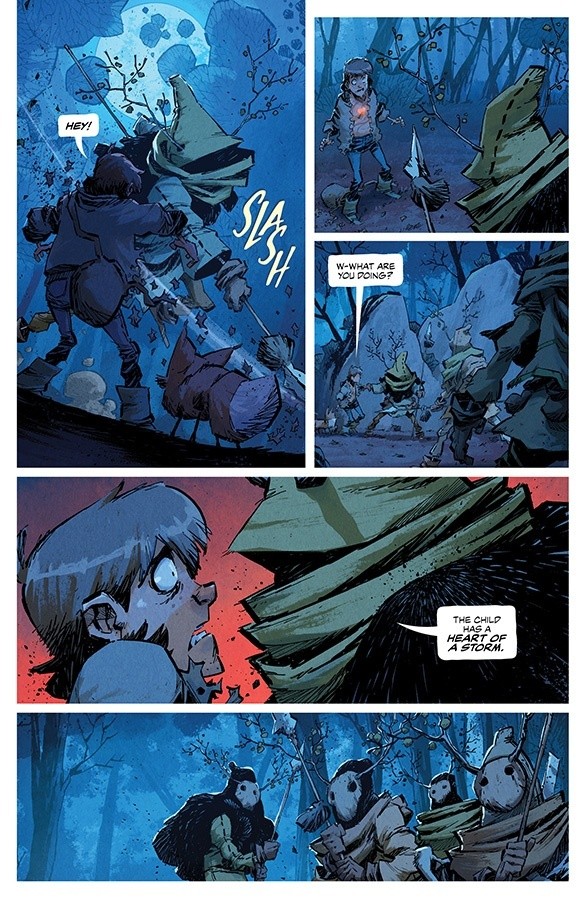 At the same time, Jeb gives Bobby the means of getting away from the camp in hopes that she can find Abel and help him.
The Story: This story is getting really good. Skottie Young does an amazing job of making this ever expanding world and its cast of characters interesting and engaging to the reader. This issue moves the story forward in a way that introduces new and interesting characters that will move Abel towards some very intriguing places. Young has created an impressive cast of characters in this series and this issue introduces more interesting characters that add to the rich tapestry of story that Young is creating. No aspect of this story seems wasted and everything is paced to bring the reader on Abel's journey.
The Art: The art by Jorge Corona is absolutely gorgeous. Every page is filled with beautiful details and the there is something to catch the eye visually in every panel. The sequence between Abel and the Nokoyuna looks fantastic.