Last week's Force Friday gave Star Wars fans a new array of branded and collectible items that fans stood in long lines clamoring for. One of those coveted items is something massively intricate and also expensive.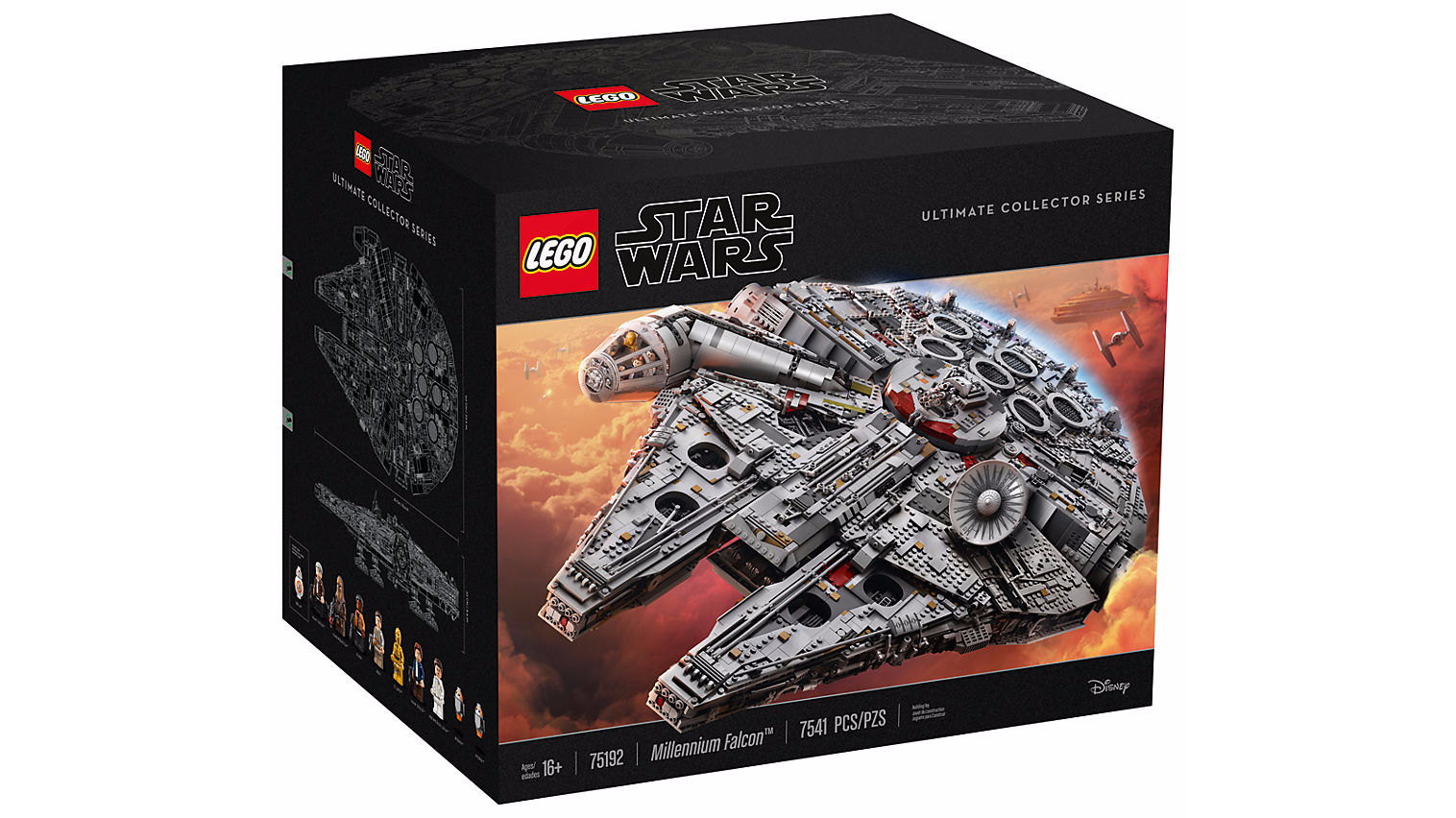 This year, Lego introduced a brand new Millenium Falcon set in honor of the upcoming Star Wars: The Last Jedi. The Ultimate Collector's Set has over 7500 pieces and is being touted as the most detailed Star Wars model they've ever created. Some of the features that Lego is citing in their description of the model are:
Exterior features include intricately detailed and removable hull panels, a lowering boarding ramp, concealed blaster cannon, 4-minifigure cockpit with detachable canopy, interchangeable round/rectangular sensor dishes, upper and lower quad laser cannons, and 7 landing legs.
Main hold features a seating area, Dejarik holographic game, combat remote training helmet, engineering station with turning minifigure seat and a doorway build with passageway decoration.
Rear compartment features the engine room with hyperdrive and console, 2 doorways, hidden floor compartment, 2 escape pod hatches, engineering console and an access ladder to the gunnery station.
Gunnery station features a minifigure gunner's seat and detachable hull panel with fully rotating quad laser cannon. An additional quad laser cannon is also mounted on the underside.
Includes 4 classic crew minifigures: Han Solo, Chewbacca, Princess Leia and C-3PO.
Also includes 3 Episode VII/VIII crew minifigures: Older Han Solo, Rey and Finn.
Figures include a BB-8 droid, 2 buildable Porgs and a buildable Mynock.
This slideshow requires JavaScript.
The set features everything that a Lego Star Wars could want across the entire film series. But is it worth the $799.99 price tag?
Personally, I enjoy the fact that there is an increased level of intricacy in this build and that there is a concerted effort to combine the different eras of Star Wars in this Ultimate Collector's Edition. Considering that there is an alternative product for $149.99, the new set is more for the serious collector and hard-core builder.
Follow me on twitter @superpoweredfan.