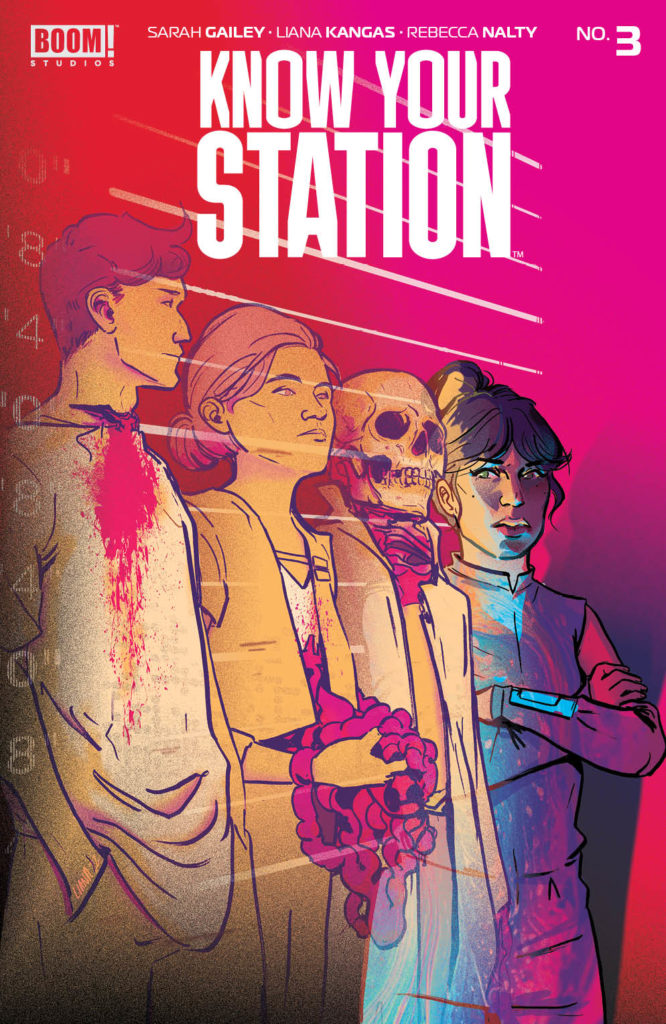 Know Your Station #3
BOOM! Studios
Written by Sarah Gailey
Art by Liana Kangas
Colors by Rebecca Nalty
Letters by Cardinal Rae
The Rundown: Bodies continue to pile up on the station as Elise finds herself gaining a partner.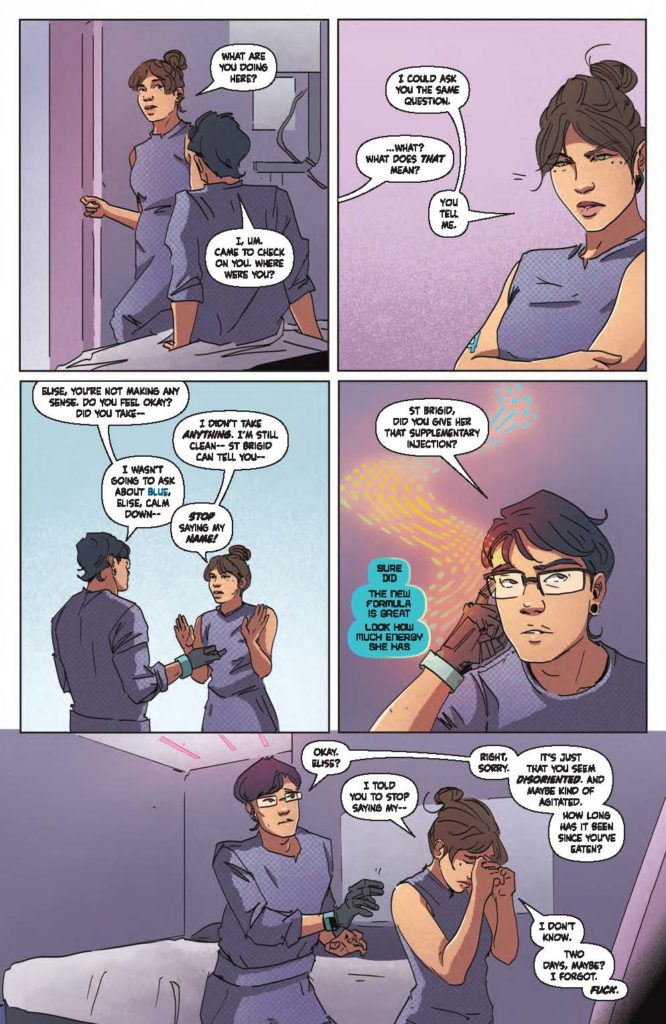 Elise has bigger problems than her imposter syndrome and drug addiction as more bodies of billionaires pile up on the station. After discovering that her addiction has caused her to make evidence unavailable with the station's AI, she goes to see the one person who she believed was in her quarters the night before, Marin.
After confronting Marin, Elise learns that things are worse than she imagined as another body prompts her finally admit that she is in over her head. When Marin attempts to comfort her, she feels better right before a message goes out to everyone on the station that will make her investigation a lot more complicated.
The Story: Gailey continues to craft an interesting mystery filled with complicated characters and circumstances. I continue to enjoy the mystery in the story itself and all of the twists and turns that it takes. I enjoy the characters a lot as well. Elise finally telling the truth to someone adds to the drama of the story and it will be interesting to see what that revelation means for the rest of the plot.
The Art: Kangas delivers some great art in the story. There is a visual intimacy to the issue that can only come from feeling like you're in the room with the characters and Kangas brilliantly pulls that off.