WHAT IF HUMANITY'S DIVISION AND DOWNFALL HAS BEEN PLANNED SINCE THE '80S?
For 37 years, humanity has been manipulated by an extraterrestrial organization called the Devolution. Utilizing 13 ministries, these cunning alien agents have infiltrated every aspect of humanity's culture, weakening civilization by strategically destabilizing it and flooding the planet with misinformation to accelerate chaos and division among mankind. This has all been in an effort to take over and reshape the planet, and these secretive saboteurs truly believe they are helping humanity in the long run. But what happens when the interstellar operatives begin to turn on each other, and humanity is caught in the middle of the cosmic conflict?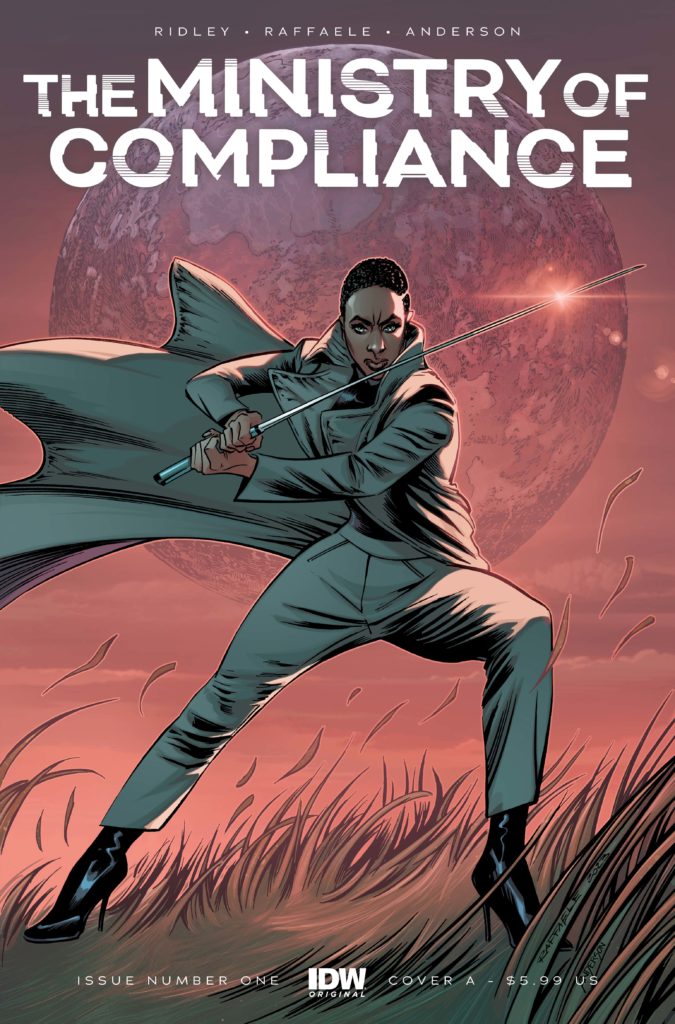 Eisner-nominated storyteller John Ridley reunites with GCPD: The Blue Wall collaborator Stefano Raffaele to present THE MINISTRY OF COMPLIANCE, a sociopolitical sci-fi thriller that is full of extraterrestrial espionage and excitement as the creatives take a look at the world we live in today through the lens of an inconspicuous alien invasion.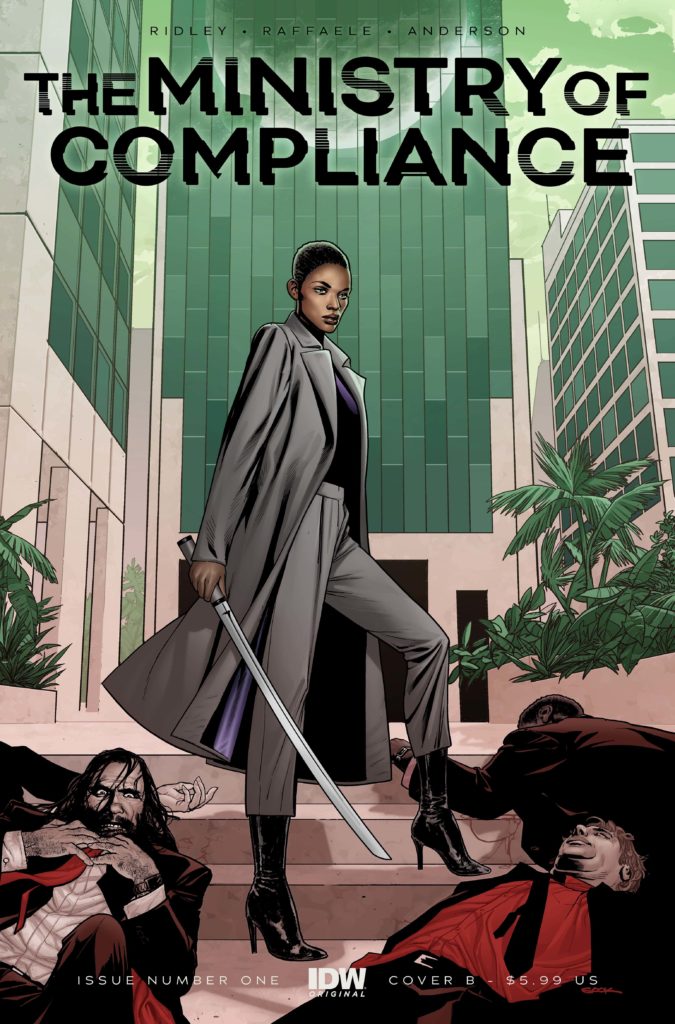 Comics have always held a special place in Ridley's heart, and the characters he's crafted for THE MINISTRY OF COMPLIANCE are unlike any he's created before. "I've been real fortunate to have had many 'phases' in my career, from starting out writing on The Martin Show all the way up to 12 Years A Slave and everything that flowed from it. But there's always going to be part of me which is the kid who fell in love with storytelling by way of comic books. And to be real this is the craft that brings me the most joy. The trio of Avigail, Quinn and Kingsley are easily my three favorite characters in thirty-plus years of creating."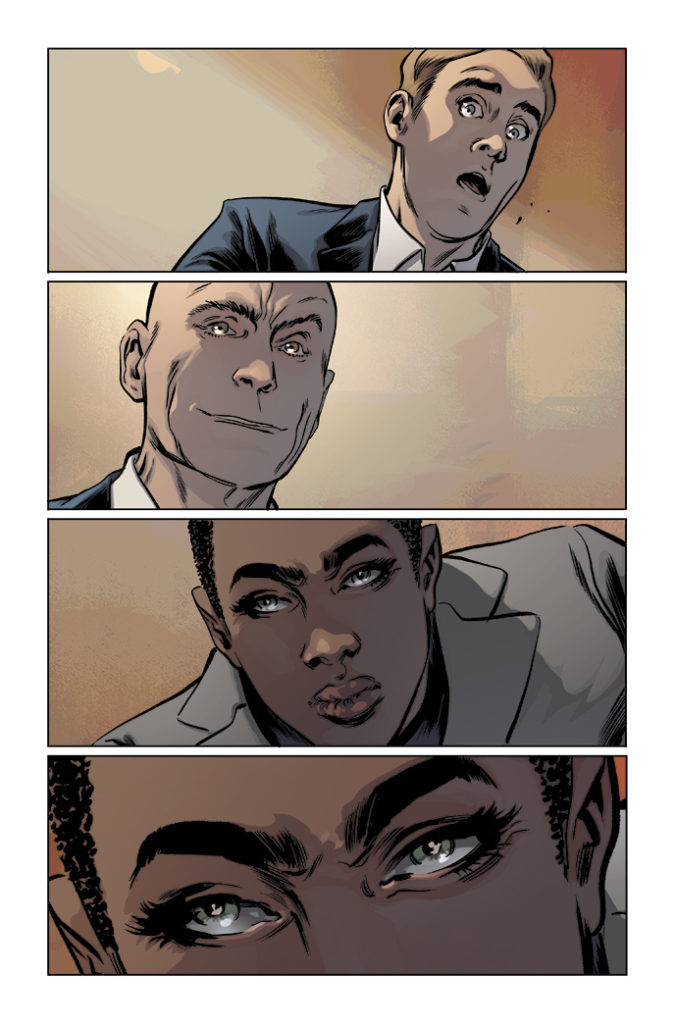 Ridley delved a little deeper into what fans can expect from the mysterious alien invasion and revealed a key theme behind the tale. "And, yeah, in the series there's a lot of literal and figurative backstabbing and heads rolling as the three quietly lead the charge to take over all of Earth, which is quite the chore… THE MINISTRY OF COMPLIANCE, however, is really about these three trying to figure out who they are, and what they mean to each other which are the basics of human nature. Sometimes it takes 'aliens' to show us a little something about ourselves."
Raffaele jumped at the chance to work with Ridley again when IDW co-publisher Mark Doyle reached out to him about the project. "I think me and John are on the same wavelength in terms of storytelling style, and THE MINISTRY OF COMPLIANCE is masterfully written. Every page is a joy to work on and I am sure the readers will love it too!"
THE MINISTRY OF COMPLIANCE #1 goes on sale November 15, 2023, featuring primary covers by Raffaele and colorist Brad Anderson, colors by Anderson, letters by Ariana Maher, and variants by Ryan Sook (Legion of Super-Heroes), Claire Roe (DARK SPACES: THE HOLLYWOOD SPECIAL), and Edwin Galmon (Cyborg) with more to be announced soon.