Harrower #1
BOOM! Studios
Written by Justin Jordan
Art by Brahm Revel
Colors by Brahm Revel
Letters by Pat Brosseau
The Rundown: A group of teens find themselves at the mercy of a local legend.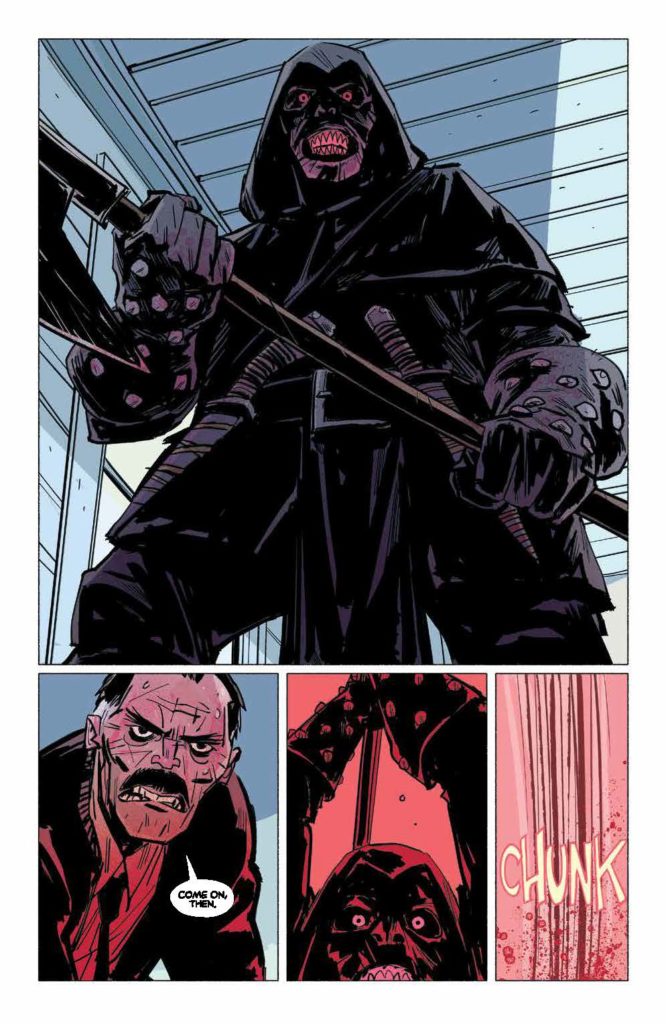 A police officer returns to his home to find a symbol scrawled on the wall. A symbol connected to the local legend of the Harrower. A local legend that has seemingly returned with a vengeance. At the same time, Jessa and her friends are getting together that night for a party as the rest of the town prepares for a mysterious anniversary while one of their peers prepares for something else.
After finding herself reliving a recent tragedy with her parents, Jessa goes out with her friends to the party. On the way, they find themselves stuck in the woods and when they split up, one of them will discover that legends are real, but also that one of them is keeping secrets of his own.
The Story: Jordan crafts an exciting and interesting debut in this issue. The plot and characters are engaging. The plot is filled with great tension that beautifully builds as you're introduced to the characters. The mystery at the heart of the story grabbed me right away and I want to know more about these characters, this town, its secrets and the Harrower. I'm excited to see what comes next.
The Art: Revel delivers some great art in the issue. The visuals do a fantastic job of ramping up and elevating the tension of the story